September Science & Film Goings On
Here is a selection of creative takes on the world of science and film for the month of September:
THE SOUND OF SILENCE
On Sunday, September 22 at 4pm the Museum of the Moving Image's Science on Screen series presents THE SOUND OF SILENCE, a new, Sloan-supported film starring Peter Sarsgaard as an NYC "house tuner" who harmonizes home electronic appliances to help clients with everything from depression to chronic fatigue. Following the screening, writer/director Michael Tyburski will be in conversation with physicist Janna Levin, whose latest book is about the discovery of the sound of two black holes colliding over a billion years ago. They will be considering the effects of the sounds of "silence."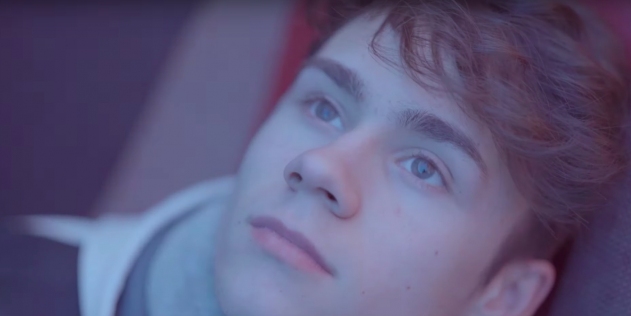 JAWLINE
Liza Mandelup's documentary JAWLINE probes the fantasy and reality of Internet fame and fandom, centering 16-year-old Austyn Tester who is determined to become rich by way of livestreaming. We interviewed Mandelup when the film premiered at CPH: DOX. JAWLINE is now playing at IFC Center in Manhattan and available for streaming on Hulu.
THE MOUNTAIN
Rick Alverson's feature film THE MOUNTAIN stars Jeff Goldblum, Tye Sheridan, Hannah Gross, Udo Kier, and Denis Lavant in a story loosely based on the inventor of the lobotomy. We interviewed Alverson about the story. THE MOUNTAIN is now in theaters across the country.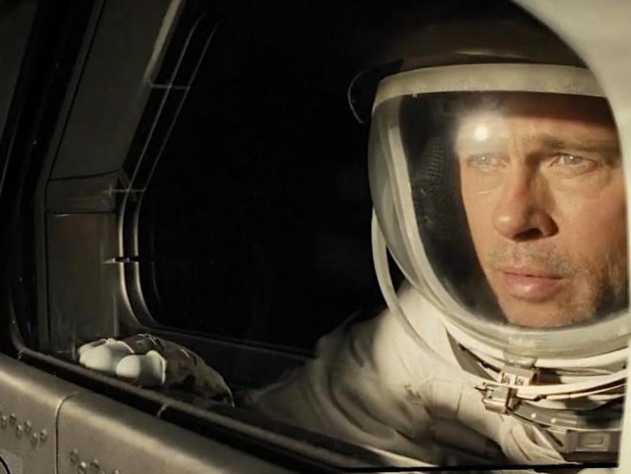 AD ASTRA
James Gray's new space thriller AD ASTRA stars Brad Pitt as an astronaut searching the solar system for his father, who went missing decades earlier on a research mission. Walt Disney Studios will open the film in theaters on September 20, after its world premiere at the Venice Film Festival.
AQUARELA
Victor Kossakovsky's panoramic documentary AQUARELA spans Russia to Miami considering the beautiful and brutal nature of water. The film is now in theaters, showing selectively in its intended 96 frames-per-second. Kossakovsky recently spoke to audiences at the Museum of the Moving Image about making the film.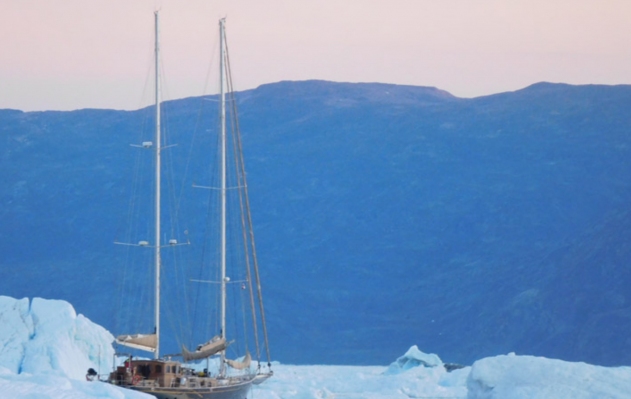 HIGH LIFE
French director Claire Denis's English-language debut HIGH LIFE stars Robert Pattinson as a convicted felon manning a government space mission to investigate the energy of black holes. We interviewed the spaceflight expert from the European Space Agency who consulted with the film team. HIGH LIFE is playing at Metrograph in NYC and is available on streaming platforms including iTunes.
ONE CHILD NATION
The documentary ONE CHILD NATION, by Chinese-born filmmaker Nanfu Wang (HOOLIGAN SPARROW) and Jialing Zhang, investigates the human consequences of China's One-Child Policy and the hidden economic incentives that helped fuel it. We interviewed Wang right before the film's U.S. release. It is now in theaters.
THE GREAT HACK
Netflix's documentary THE GREAT HACK, directed by Karim Amer and Jehane Noujaim, examines why and how people are shown targeted messaging online in the hopes of changing their voting behavior. It is now available on Netflix.
ANIARA
ANIARA, a Swedish film adapted from Nobel Laureate Harry Martinson's 1956 poem of the same name, is an epic story of life after Earth's destruction. It is now available on streaming platforms including Amazon.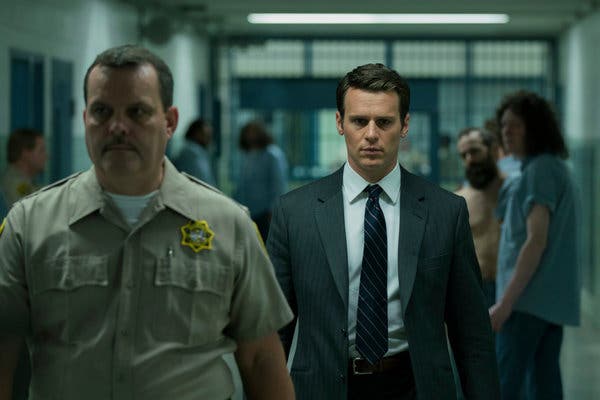 MINDHUNTER on NETFLIX
The Netflix series MINDHUNTER stars Jonathan Groff and Holt McCallany as FBI agents establishing a behavioral psychology unit to profile serial killers. The series is created by Joe Penhall and based upon a book of the same name by John Douglas and Mark Olshaker—after whom the two main characters are based. It is executive produced by David Fincher, Charlize Theron, and Penhall. For our "Peer Review" series, we asked investigative psychologist Marina Sorochinski to write about the real-world procedures that inspired by the show. MINDHUNTER is now in its second season.
BLACK MIRROR on NETFLIX
Charlie Brooker's Netflix anthology series BLACK MIRROR depicts dystopian visions of how technological advances could impact humanity. For our "Peer Review" series, we asked social psychologist Rosanna Guadagno to write about the second episode of season five entitled "Smithereens," which stars Andrew Scott (FLEABAG).
STRANGE ANGELon CBS
Rocket science has its origins in 1930s Los Angeles, where a black magic sex cult appealed to pioneering chemist and rocket engineer Jack Parsons who became one of the founders of NASA's Jet Propulsion Laboratory (JPL). CBS All Access's television series STRANGE ANGEL, based on a book of the same name, is now in its second season. We interviewed the series' creator Mark Heyman.
Short Films on Sloan Science & Film
Sloan Science & Film hosts a streaming library of over 60 Sloan-supported short, narrative, science-based films available to watch for free anytime. Recent additions include Nuotama Bodomo's award-winning film AFRONAUTS, inspired by the true story of a Zambian Space Academy that formed during the 1960s to compete in the Space Race. We have also recently added Jeanine Frost's MORS DAG, about a mother dealing with the trauma of miscarriages. To accompany these short films, we publish a Teacher's Guide that includes discussion questions, links to vetted resources, and correlates with national science teaching standards. The guide is available to view online or download as a PDF.
TORONTO INTERNATIONAL FILM FESTIVAL
The Toronto International Film Festival (TIFF), one of the world's biggest film festivals, will take place September 5-15 and feature 28 science or technology-related films. We will be there to provide coverage. Films we will be covering include the Marie Curie biopic RADIOACTIVE, THE AERONAUTS based on the true story of a historical hot-air balloonist, and the Romanian film THE WHISTLERS the centers on a Spanish cop who must communicate via an Indigenous language based on whistling.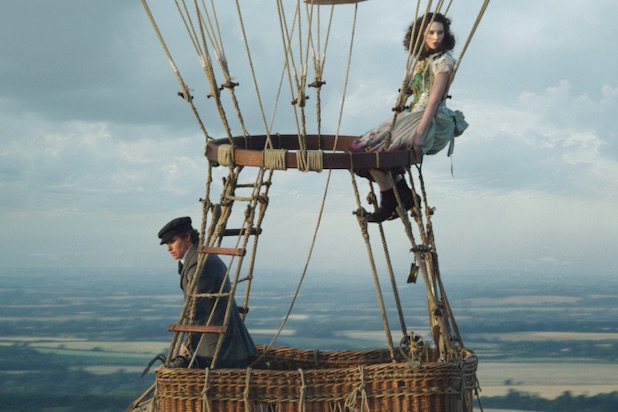 NEW YORK FILM FESTIVAL
The New York Film Festival begins September 27 at Film at Lincoln Center. This year's festival features a number of science or technology-related films including PHX about the history and use of plastic, and the Sloan-supported documentary OLIVER SACKS: HIS OWN LIFE by Ric Burns.
LOOKING AT YOU at HERE
At HERE Arts Center in Manhattan starting September 6, LOOKING AT YOU is an "immersive techno-noir opera by Kamala Sankaram & Rob Handel confronting the issue of privacy in our digitized society."
This is a monthly listing of science-themed cultural offerings about town.