August Science & Film Goings On
Here is a selection of creative takes on the world of science and film for the month of August:
THE MOUNTAIN
Rick Alverson's feature film THE MOUNTAIN stars Jeff Goldblum, Tye Sheridan, Hannah Gross, Udo Kier, and Denis Lavant in a story loosely based on the inventor of the lobotomy. The film is now in theaters. Stay tuned to Science & Film for an interview with Alverson.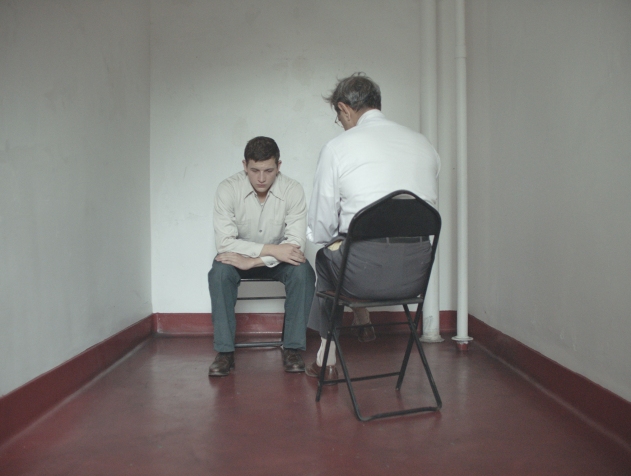 The Mountain
AQUARELA
On August 12, the Museum of the Moving Image will host a preview screening of Russian filmmaker Victor Kossakovsky's panoramic documentary about water, AQUARELA. Captured at 96 frames-per-second and set to rock music, AQUARELA's portrait spans Russia to Miami. The screening will be followed by a conversation between the director and film critic Alissa Wilkenstein. Sony Pictures will release the film into theaters on August 16.
ONE CHILD NATION
The documentary ONE CHILD NATION, by Chinese-born filmmaker Nanfu Wang (HOOLIGAN SPARROW) and Jialing Zhang, investigates the human consequences of China's One-Child Policy and the hidden economic incentives that helped fuel it. ONE CHILD NATION will be released into theaters by Amazon Studios on August 9. Stay tuned to Science & Film for an interview with Wang.
HONEYLAND
Winner of the World Cinema Documentary Grand Jury Prize at the 2019 Sundance Film Festival, the documentary HONEYLAND centers on a woman who, while taking care of her elderly mother, tends bee colonies in an otherwise predominantly abandoned region of Macedonia. The film is directed by Tamara Kotevska and Ljubomir Stefanov. It is now in theaters.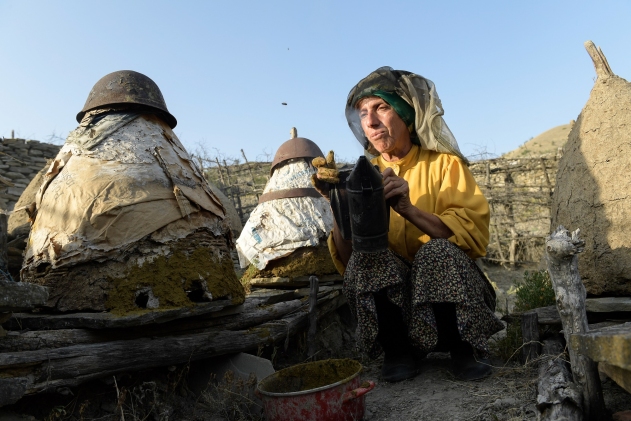 Honeyland
VISION PORTRAITS
Directed by Rodney Evans (BROTHER TO BROTHER), VISION PORTRAITS is a documentary that follows Evans as he looses his eyesight, participates in experimental studies to regain it, and struggles with how to continue his creative practice. The film also features three different artists—a photographer, a dancer, and a writer—whose art has changed as a result of vision loss. VISION PORTRAITS opens in New York at Metrograph on August 9 with a nationwide roll out to follow.
JAWLINE
Liza Mandelup's documentary JAWLINE probes the fantasy and reality of internet fame and fandom, centering 16-year-old Austyn Tester who has decided to pursue online fame. We interviewed Mandelup when the film premiered at CPH: DOX. JAWLINE premieres on Hulu and in select theaters on August 23.
THE GREAT HACK
Netflix's documentary THE GREAT HACK, directed by Karim Amer and Jehane Noujaim, examines why and how people are shown targeted messaging online in the hopes of changing their voting behavior. It is now available for streaming.
CHASING THE MOON
PBS's six-hour documentary series about the space race, CHASING THE MOON, is now streaming. Directed by Robert Stone and produced by American Experience with support from the Alfred P. Sloan Foundation, the film features newly uncovered archival footage.
APOLLO: MISSIONS TO THE MOON
National Geographic Documentary Films's APOLLO: MISSIONS TO THE MOON is an hour-long special directed by Emmy Award-winning filmmaker Tom Jennings that uses archival footage to consider all of NASA's Apollo missions. We interviewed the film's director and astronaut Mike Massimino.
APOLLO 11
APOLLO 11 by Todd Douglas Miller is an archival reconstruction Neil Armstrong and Buzz Aldrin's landmark moon landing. The film premiered at Sundance and made its television premiere on CNN in June. It is now available for streaming on VOD platforms.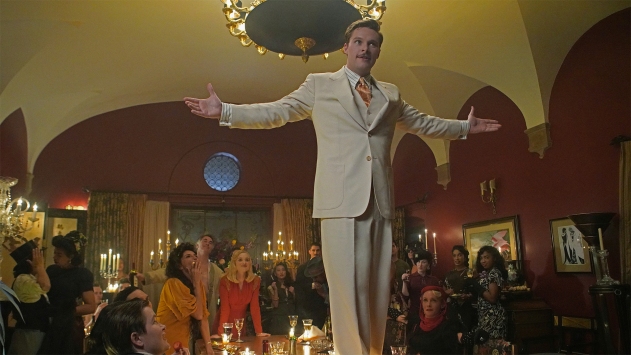 Strange Angel
STRANGE ANGEL on CBS
Rocket science has its origins in 1930s Los Angeles, where a black magic sex cult appealed to pioneering chemist and rocket engineer Jack Parsons who became one of the founders of NASA's Jet Propulsion Laboratory (JPL). CBS All Access's television series STRANGE ANGEL, based on a book of the same name, just premiered its second season which is available to stream online. The series stars Jack Reynor (DETROIT), Rupert Friend (HOMELAND), and Bella Heathcote (THE MAN IN THE HIGH CASTLE). We interviewed the series' creator Mark Heyman.
THE HOT ZONE on NATIONAL GEOGRAPHIC
National Geographic's six-part scripted series THE HOT ZONE is about the first evidence of the Ebola virus in the United States in the late 1980s. It is based on the best-selling 1999 book of the same name, by Richard Preston, which was supported by the Alfred P. Sloan Foundation. The series stars Julianna Margulies, Noah Emmerich, Topher Grace, and Liam Cunningham. It is available to stream on National Geographic online.
CHERNOBYL on HBO
HBO's five-part miniseries CHERNOBYL dramatizes the catastrophic nuclear accident at the Chernobyl nuclear plant in the USSR in 1986. The series stars Jared Harris, Stellan Skarsgård, and Emily Watson.
BLACK MIRROR on NETFLIX
Charlie Brooker's Netflix series BLACK MIRROR depicts dystopian visions of how technological advances could impact humanity. Each episode features a unique cast and crew. Season five is now streaming. It consists of three episodes that star Miley Cyrus, Andrew Scott, and Damson Idris. Stay tuned for a "Peer Review" piece about episode two.
ROOFTOP FILMS
The non-profit organization Rooftop Films showcases the work of emerging filmmakers at outdoor locations around New York City all summer. Science-related screenings coming up include Brett Story's THE HOTTEST AUGUST on August 20.

Afronauts
Short Films on Sloan Science & Film
Sloan Science & Film hosts a streaming library of over 60 Sloan-supported short, narrative, science-based films available to watch for free anytime. Recent additions include Nuotama Bodomo's award-winning film AFRONAUTS, inspired by the true story of a Zambian Space Academy that formed at the time America was launching Apollo 11 to compete in the Space Race. To accompany 50 of these short films, we publish a Teacher's Guide that includes discussion questions, links to vetted resources, and correlates with national science teaching standards. The guide is available to view online or download as a PDF.
This is a monthly listing of science-themed cultural offerings about town.