January Science & Film Goings On
Here is a selection of creative takes on the world of science and film for the month of January:
GENESIS 2.0
Christian Frei (WAR PHOTOGRAPHER) and Maxim Arbugaev's new documentary GENESIS 2.0 focuses on efforts to de-extinct the woolly mammoth. The film made its world premiere at the 2018 Sundance Film Festival where it won the Special Jury Award for Cinematography. It is being released by KimStim and will open theatrically at IFC Center in New York on January 2 with director Christian Frei in person opening weekend, followed by a nationwide release. We interviewed the filmmakers after the film's Sundance premiere.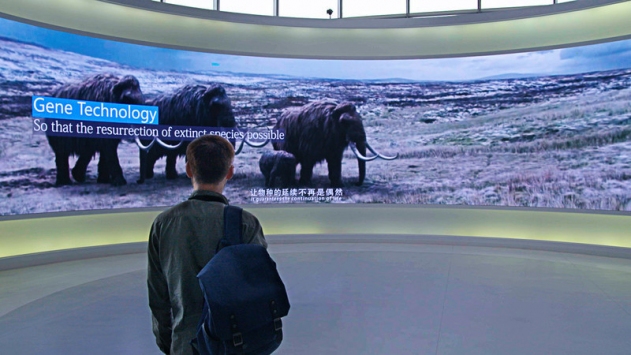 FIRST MAN
Academy Award-winner Damien Chazelle's biopic FIRST MAN stars Ryan Gosling as Neil Armstrong. The film won the 2018 Sloan Science in Cinema Prize, presented by SFFILM. For more, read an article that the film's technical advisor, NASA historian Christian Gelzer, wrote about his work behind the scenes.
THE AMERICAN MEME
Bert Marcus' documentary THE AMERICAN MEME centers on social media superstars such as Paris Hilton and their relationships with their fans. It premiered at the Tribeca Film Festival and is now available on Netflix.
GHOSTBOX COWBOY
Award-winning writer, director, and cinematographer John Maringouin's debut narrative feature GHOSTBOX COWBOY stars David Zellner (PERSON TO PERSON) as an American trying to break into the Chinese startup market. We spoke with Maringouin about the film. The film is now available on VUDU, iTunes, and Google Play.
THE TRUTH ABOUT KILLER ROBOTS
Directed by Maxim Pozdorovkin, the new documentary THE TRUTH ABOUT KILLER ROBOTS traces the way different industries are becoming automated. THE TRUTH ABOUT KILLER ROBOTS is now on HBO. We spoke with Pozdorovkin about making the film.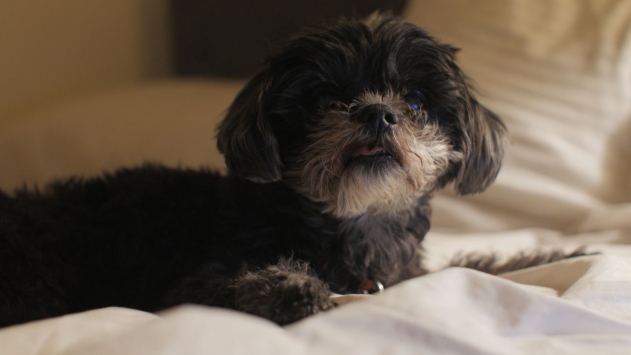 FIRST LOOK
Museum of the Moving Image presents the eight edition of First Look, its festival of new international cinema organized by Film Curator Eric Hynes and Festival Founder David Schwartz, from January 11 through 21. In collaboration with the Sundance Institute's Art of Nonfiction, filmmaker and author Brett Story will be in person to for a presentation and discussion of her upcoming feature film THE HOTTEST AUGUST, which addresses climate change. Chris Kennedy's film WATCHING THE DETECTIVES centers on internet trolls and conspiracy theorists who are active on Reddit and 4chan. Dominic Gagnon's GOING SOUTH explores "the arcana of YouTube […] riffing on notions of mortal and ephemeral, geographical southerliness and metaphorical descents, and everything in between." The short film NORMAN NORMAN, directed by Sophy Romvari, is about a woman grappling with the possibilities of extending the life of her aging dog.
SUNDANCE
The Sundance Film Festival, taking place from January 24 to February 3 in Park City, Utah, features a number of science-related feature and documentary films. We will be there to provide coverage. The Sloan Foundation has announced that its Feature Film Prize will be presented to Chiwetel Ejiofor's THE BOY WHO HARNESSED THE WIND, based on the true story of a boy in East Africa who built a wind-powered irrigation pump based on reading about it in library books. The Sloan supported feature THE SOUND OF SILENCE, starring Peter Sarsgaard as a man who tunes household appliances, will make its world premiere in the U.S. Dramatic Competition.
Short Films on Sloan Science & Film
Sloan Science & Film hosts a streaming library of Sloan-supported short, fiction science-based films available to stream for free. Recent additions include Isabella Wing-Davey's THE RAIN COLLECTOR, set in Victorian England and inspired by the true story of a woman who defied tradition to participate in what might today be called a citizen science project.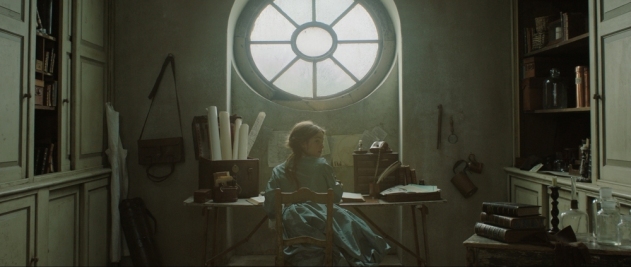 STRANGE ANGEL on CBS
STRANGE ANGEL is CBS' new series that is set in 1930s Los Angeles, about the birth of American rocketry. It is based on a biography of the same name about Jack Parsons, written by George Pendle. Jack Reynor (DETROIT), Bella Heathcote (THE MAN IN THE HIGH CASTLE), and Rupert Friend (HOMELAND) star. The first season is available on CBS All Access, and the series has been renewed for a second season. Stay tuned to Science & Film for an interview with the series' creator Mark Heyman.
MR. AKELEY'S MOVIE CAMERA at The Field Museum
The Field Museum in Chicago has a new exhibition, "Mr. Akeley's Movie Camera," featuring the "pancake" camera invented by Carl Akeley, the Field Museum's first chief taxidermist. Museum of the Moving also has an Akeley camera on view because, in addition to being used to film wildlife, the portable and easy-to-use camera revolutionized documentary cinema. "Mr. Akeley's Movie Camera" is on view through March 2019.
PROGRAMMED at The Whitney
"Programmed: Rules, Codes, and Choreographies in Art, 1965–2018" is a new exhibition supported by the Alfred P. Sloan Foundation on view at the Whitney Museum of American Art from September 28 through April 14, 2019. Works in the exhibition all are based on instructions of some form (e.g. coding). Nam June Paik, Cory Arcangel, and Jim Campbell are some of the artists with video work included. "Programmed" is organized by Christiane Paul, Carol Mancusi-Ungaro, and Clémence White.
THE MOON at The Louisiana
A new exhibition at the Louisiana Museum of Modern Art in Copenhagen, "The Moon, From Inner Worlds to Outer Space," is about the different ways in which interpretations of the moon have impacts artists. Artists with video work in the exhibition include Sloan-supported filmmaker Cath Le Couteur, Rosa Barba, Hito Steyerl, Rachel Rose, and more. The exhibition is curated by Marie Laurberg and is on view through January 20, 2019.
BEHIND THE SHEET at EST
Charly Evon Simpson's new Sloan-commisioned play BEHIND THE SHEET is based on the true story of the "father of modern gynecology," J. Marion Sims, and his experiments on enslaved black women that led to the innovation for which he is renowned. The play will open at Ensemble Studio Theatre on January 9 and run through February 3. Naomi Lorrain (ORANGE IS THE NEW BLACK) will star.
THE HARD PROBLEM at Lincoln Center Theater
A new play by Tom Stoppard, THE HARD PROBLEM is about consciousness, focusing on a researcher at a neuroscience institute. The play runs through January 6 at Lincoln Center Theater.
This is a monthly listing of science-themed cultural offerings about town.