Sundance Preview: Science At The Festival
The 2019 Sundance Film Festival, taking place from January 24 to February 3, will feature a number of science-related films. The Festival has long supported such films through its 15-year partnership with the Alfred P. Sloan Foundation, which awards a juried prize to a feature film in the Festival that centers on science or technology themes or characters. The Sloan Prize will be announced the week of December 17. Last year's Sloan-winning film SEARCHING went on to be the highest grossing film of the 2018 festival, after being purchased by Sony in one of the biggest deals at the Festival.
The lineup of films at this year's festival includes 21 science-based films. One of them, THE SOUND OF SILENCE, was developed through the Sloan Foundation's screenwriting partnership with the Hamptons International Film Festival beginning in 2014.
The science-related films at the Festival are as follows, with descriptions quoted from the Festival's programmers.
In the U.S. Dramatic Competition, THE SOUND OF SILENCE is a Sloan-supported film written and directed by Michael Tyburski making its world premiere. The film stars Peter Sarsgaard as a "'house tuner' in New York City, who calibrates the sound in people's homes in order to adjust their moods, [and who] meets a client with a problem he can't solve." IMAGINARY ORDER is written and directed by Debra Eisenstadt about "the sexual, psychological and moral unraveling of an obsessive-compulsive suburban mom." It stars Wendi McLendon-Covey, and will also make its world premiere.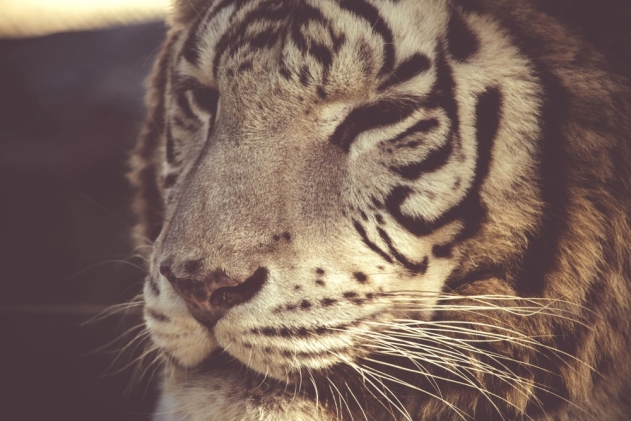 Tigerland
In the U.S. Documentary Competition, APOLLO 11 by Todd Douglas Miller is an archival reconstruction Neil Armstrong and Buzz Aldrin's landmark moon landing. Directed by Kenneth Paul Rosenberg, BEDLAM follows a psychiatrist making "rounds in ERs, jails, and homeless camps to tell the intimate stories behind one of the greatest social crises of our time." TIGERLAND, directed by Ross Kauffman, features "a young forest officer in India [who, 50 years ago,] rallied the world to save tigers from extinction." These three films are all making their world premiere.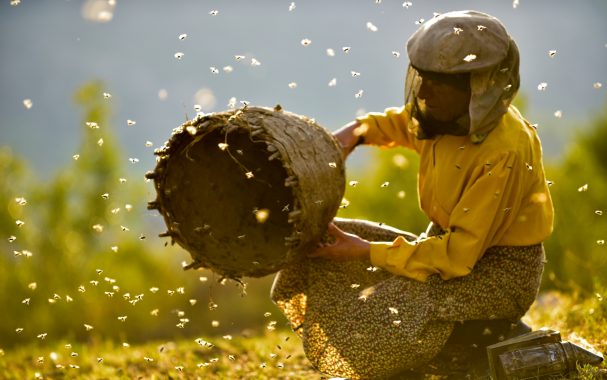 Honeyland
In the World Cinema Documentary Competition, two science-related documentaries make their world premieres. Ljubomir Stefanov's HONEYLAND is about "the last female beehunter in Europe [who] must save the bees and restore natural balance." SEA OF SHADOWS, directed by Richard Ladkani, follows the world's smallest whale, which is near extinction. "Its habitat is destroyed by Mexican cartels and Chinese mafia, who harvest the swim bladder of the totoaba fish, the 'cocaine of the sea.' Environmental activists, Mexican navy and undercover investigators are fighting back against this illegal multimillion-dollar business."

I Am Mother
In the Premieres section Grant Sputore's I AM MOTHER is set in the wake of humanity's extinction, and follows "a teenage girl raised by a robot designed to repopulate the earth." It stars Clara Rugaard, Rose Byrne, and Hilary Swank. TROOP ZERO, directed by Bert & Bertie, is set in 1977 Georgia where "a misfit girl dreams of life in outer space. When a national competition offers her a chance at her dream, to be recorded on NASA's Golden Record, she recruits a makeshift troupe of Birdie Scouts, forging friendships that last a lifetime and beyond." The film stars Viola Davis, Mckenna Grace, Jim Gaffigan, Mike Epps, Charlie Shotwell, and Allison Janney. THE BOY WHO HARNESSED THE WIND, written, directed, and starring Chiwetel Ejiofor, is based on the true story of a "thirteen year old boy in Malawi [who] invents an unconventional way to save his family and village from famine."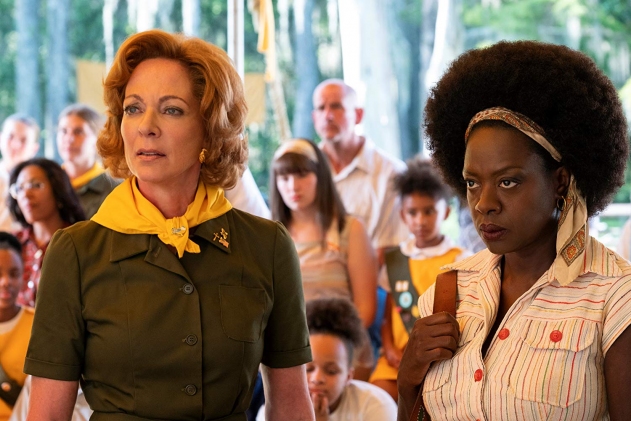 Troop Zero
In Documentary Premieres, Ryan White's ASK DR. RUTH chronicles "the incredible life of Dr. Ruth Westheimer, a Holocaust survivor who became America's most famous sex therapist." THE GREAT HACK, directed by Karim Amer and Jehane Noujaim, focuses on how "the dark world of data exploitation is uncovered through the unpredictable personal journeys of players on different sides of the explosive Cambridge Analytica/Facebook data story." Alex Gibney's THE INVENTOR: OUT FOR BLOOD IN SILICON VALLEY is about the rise and fall of the health technology start-up Theranos.
In the Spotlight section, ANTHROPOCENE: THE HUMAN EPOCH is a documentary directed by Jennifer Baichwal, Nicholas de Pencier, and Edward Burtynsky that charts "the evidence and experience of human planetary domination."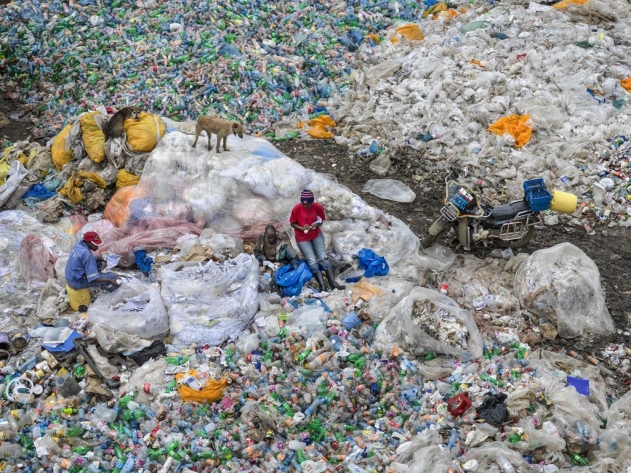 Anthropocene: The Human Epoch
In New Frontier, Daniel Zimmermann's WALDEN is a 360-degree look at globalized trade, following a tree from the Austrian forest.
In Documentary Short Films, Meredith Lackey's CABLESTREET is about a "cable system designed by controversial Chinese company Huawei Technologies [that] enables communication between an expert and a machine. Time succumbs to space in a 'New Cold War' played out in technological materials." DULCE, directed by Guille Isa and Angello Faccini is set in coastal Colombia. "Facing rising tides made worse by climate change, a mother teaches her daughter how to swim so that she may go to the mangroves and harvest 'piangua' shellfish with the other women in the village."
In Animated Short Films, Winnie Cheung's ALBATROSS SOUP is "a dizzying descent into deductive reasoning based on an entertaining yet disturbing lateral thinking puzzle." ANIMISTICA, directed by Nikki Schuster, is "an expedition into rotting animal carcasses and rampant spider webs, accompanied by a gloomy drone like a swarm of hungry flies. Foraging around the borderlands of the horror genre in a kaleidoscope of ecology in all its horrifying beauty."
In the Indie Episodic program, BOOTSTRAPPED, created by Danielle Uhlarik, follows two best friends who "launch a fashion and tech startup out of a garage in their hometown of Kansas City. The duo's overly positive attitude convinces two other coders to join them on their broke-ass entrepreneurial journey to make BitchThatWouldLookBetterOnMe.Com a household name."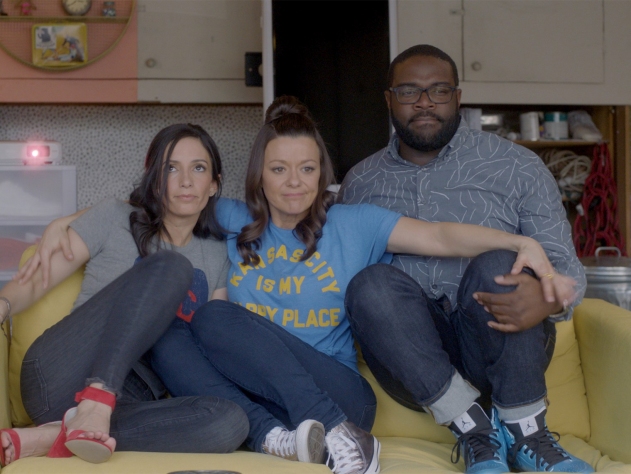 Bootstrapped
The Sundance Film Festival will begin on January 24. Science & Film will be providing coverage.