January Science & Film Goings On
Here is a selection of creative takes on the world of science and film for the month of January:
TEKNOLUST
In Lynn Hershman Leeson's film TEKNOLUST, a bio-geneticist finds a way to download her DNA onto a computer and replicate it, thereby creating three androids. Needing periodic injections of the Y chromosome to survive, the androids venture into the real world to seduce men. Tilda Swinton plays the scientist and her clones. Museum of the Moving Image is screening the film on Sunday, January 29 with director Lynn Hershman Leeson in discussion with Columbia University biologist Stuart Firestein.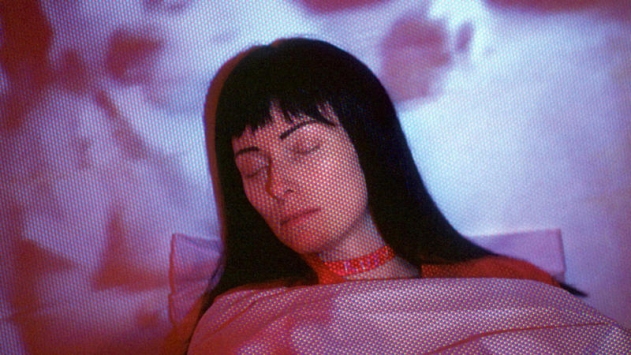 ARRIVAL
An alien spacecraft has landed in the United States and a linguist is tasked with finding a means of communication in Denis Villeneuve's film ARRIVAL. Amy Adams and Jeremy Renner star. McGill University linguist, Dr. Jessica Coon, wrote for Science & Film about being the film's consultant. ARRIVAL is in wide release with Paramount Pictures.
HIDDEN FIGURES
Director Theodore Melfi's drama HIDDEN FIGURES is based on the true story of the African American female mathematicians who computed trajectories for the first astronauts to orbit the earth, including John Glenn. The film is adapted from Margot Lee Shetterly's Sloan-supported book of the same name. The film received the Sloan Science in Cinema Prize from the San Francisco Film Society. Starring Octavia Spencer, Taraji P. Henson, and Janelle Monáe, the film is in wide release with 20th Century Fox.
LION
Garth Davis's first feature LION is based on the true story of an orphaned five-year-old boy who, years later, uses Google Earth to locate his hometown. Dev Patel and Nicole Kidman star. Science & Film interviewed the screenwriter Luke Davies. The Weinstein Company is distributing the film which is now in wide release.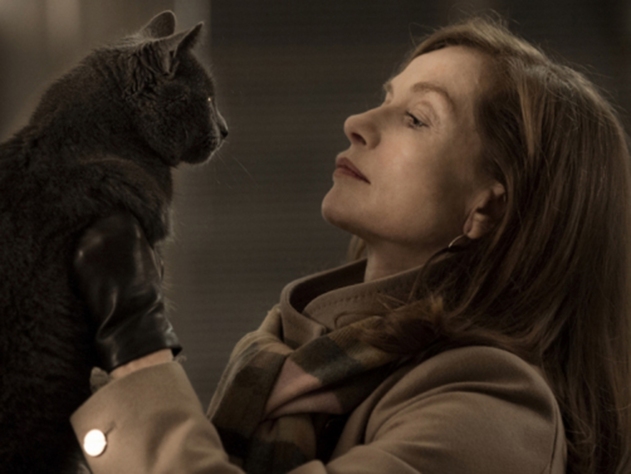 ELLE
Director Paul Verhoeven's ELLE stars Isabelle Huppert as the CEO of a gaming company. Science & Film interviewed screenwriter David Birke on how technology plays a dramatic role in the film. Birke adapted the screenplay from a novel by French writer Philippe Djian. ELLE is in release with Sony Pictures Classics, and will be screened on Wednesday, January 4 at Museum of the Moving Image with Isabelle Huppert in person.
DOCTOR STRANGE
The latest Marvel Studios film DOCTOR STRANGE takes place in a world where multiple universes exist–called the multiverse. Benedict Cumberbatch plays a neurosurgeon who looses the use of his hands. He finds a new profession using magic to fight evil. Tilda Swinton co-stars. On Science & Film, read an article on the film by Speculative Fiction editor of the LA Review of Books, Dave Higgins.
RACHEL CARSON on PBS
Michelle Ferrari's new documentary for WGBH's "American Experience"–RACHEL CARSON–is about the biologist and writer best known for her book, Silent Spring, about the effects of chemicals on the environment. The documentary will air on January 24 at 8pm EST on PBS and will be available online thereafter. "American Experience" is supported by the Alfred P. Sloan Foundation.
MERCY STREET on PBS and AMAZON
PBS's scripted drama MERCY STREET is set during the Civil War when new medical technologies such as the ambulance were invented. The series, which premiered in January of 2016, has been renewed for a second season set to air on January 22. Written by David Zabel and executive produced by David Zucker, MERCY STREET is supported in part by the Alfred P. Sloan Foundation. For more, read Science & Film's interview with medical advisor Stanley Burns. MERCY STREET is the first American-made drama to premiere on PBS in over a decade. Amazon has an exclusive deal with PBS to stream all episodes for Prime members.
Sundance Film Festival
The lineup of the 2017 Sundance Film Festival features films about coral reefs, memory, and language. Since 2005, the Alfred P. Sloan Foundation and the Sundance Film Institute have partnered to award one feature film from the festival a prize for its portrayal of scientific or technological themes or characters. Read about the science-themed films at this year's festival on Science & Film. The festival will be held from January 19 to 29 in Park City, Utah.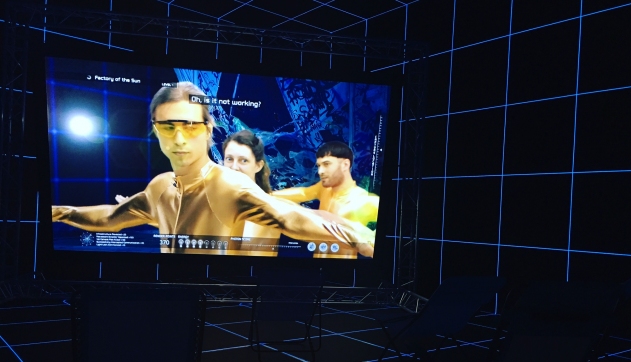 Dreamlands at the Whitney Museum of American Art
The Whitney Museum of American Art's impressive group exhibition, Dreamlands: Immersive Cinema and Art, 1905-2016, is curated by Chrissie Iles and includes the work of two Sloan-supported filmmakers, Lynn Hershman Leeson and Frances Bodomo. The exhibition is up now through February 5 of 2017. On January 8, the Museum will screen BLADE RUNNER as interpreted by an AI machine.
This is a monthly listing of science-themed cultural offerings about town.