October Science & Film Goings On
Here is a selection of creative takes on the world of science and film for the month of October:
2001: A SPACE ODYSSEY
Our new season of Science on Screen® launches on Saturday, October 13 with a screening of the celebrated new 70mm print of Stanley Kubrick's 2001: A SPACE ODYSSEY followed by a conversation about artificial intelligence featuring the film's star Keir Dullea, who plays astronaut Dave Bowman. Science on Screen continues on November 4 with "The Decline of Civilization," a screening of the 1974 film adaptation of Eugène Ionesco's Rhinoceros followed by a conversation between acclaimed playwright Theresa Rebeck (Bernhardt/Hamlet) and Columbia University political scientist Ester Fuchs. Science on Screen is a nationwide initiative of the Coolidge Corner Theater with major support from the Alfred P. Sloan Foundation; over 70 non-profit cinemas nationwide have received grants to start Science on Screen programs. Museum of the Moving Image is one of two museums to receive a grant, and the only current grantee in New York.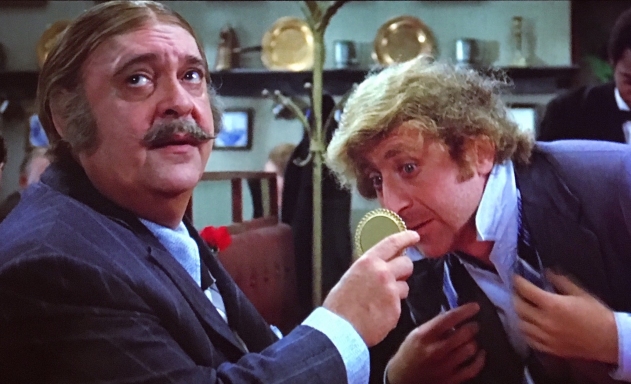 Rhinoceros
HOLD THE DARK
A new mystery drama directed by Jeremy Saulnier, HOLD THE DARK stars Jeffrey Wright as a wolf expert who journeys to a small town in northern Alaska at the behest of a woman (Riley Keough) who has lost her son. The film premiered on Netflix on September 28. Stay tuned to Science & Film for an exclusive interview with Jeffrey Wright.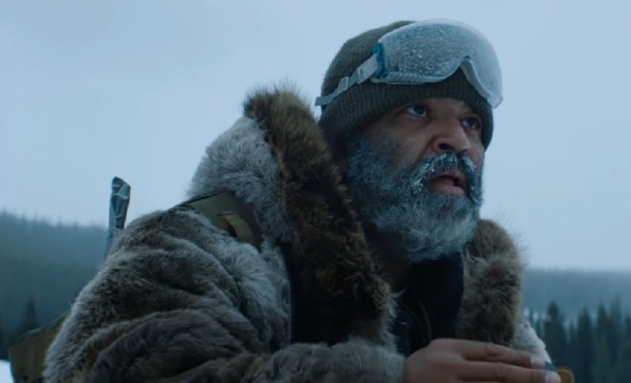 Hold The Dark
THREE IDENTICAL STRANGERS
Tim Wardle's documentary THREE IDENTICAL STRANGERS follows the lives of triplets raised apart from birth. For our "Peer Review" commissioning series, Dr. Nancy L. Segal—an expert in twin studies—writes about the film's story and how it fits into the history of twin studies.
SEARCHING
Aneesh Chaganty's computer-screen thriller SEARCHING, which won the Sloan Feature Film Prize when it premiered at Sundance, stars John Cho as a father looking for clues about his missing daughter via her online activity. Sloan Science & Film spoke with writer and director Aneesh Chaganty and co-writer and producer Sev Ohanian.
THE EUGENICS CRUSADE
The new PBS documentary THE EUGENICS CRUSADE, written and directed by Michelle Ferrari, tells the history of eugenics in America beginning in the late 19th century. The film will premeiere on PBS's AMERICAN EXPERIENCE on October 16 at 9pm EST, and be available online on PBS thereafter. AMERICAN EXPERIENCE has been supported by the Alfred P. Sloan Foundation for over 20 years, for the production of shows about the history of science and technology.
ABOVE AND BEYOND: NASA'S JOURNEY TO TOMORROW
Rory Kennedy's documentary charts the history of NASA. It will be released into theatres on the space agency's 60th anniversary, October 3, and will premiere on the Discovery Channel on October 13.
FIRST MAN
Ryan Gosling stars as Neil Armstrong, the first person to walk on the moon. FIRST MAN is directed by Academy Award-winner Damien Chazelle (LA LA LAND). The film made its world premiered at the Venice Film Festival, and will be released into theaters by Universal Pictures on October 12.

Imagine Science Film Festival
LUCY IN THE SKY
The new Sloan-supported short film LUCY IN THE SKY is about a 14-year-old girl on the autism spectrum who is starting mainstream high school. Directed by Bertha Bay-Sa Pan and written by Jen Rudin, the film stars Zoe Colletti and Whoopi Goldberg. On October 18, the NYU Department of Child & Adolescent Psychiatry will present a special screening of the film with the cast in person for a Q&A.
THE PAIN OF OTHERS
Award-winning documentarian Penny Lane's new film THE PAIN OF OTHERS is an expository narrative of the symptoms claimed by sufferers of Morgellons disease on YouTube. The film premiered at the Rotterdam International Film Festival, and is now available to stream on Fandor.
ROBOT & FRANK
Now streaming on Amazon Prime video, the Sloan-supported buddy comedy ROBOT & FRANK (2012) stars Frank Langella as a retired cat burglar whose new assistive robot becomes a co-conspirator.
IMAGINE SCIENCE FILM FESTIVAL
The 11th annual Imagine Science Film Festival will be held in a variety of venues around New York City from October 12 through 19. Our executive editor Sonia Epstein is on this year's jury together with filmmaker Su Rynard (KARDIA) and Iain Dodgeon from the Wellcome Trust. Sonia will also be moderating the opening night panel on October 12 at ISSUE Project Room, speaking with filmmakers Marleine van der Werf, Réka Bucsi, and Linnea Rundgren about making films about the universe.
NEW YORK FILM FESTIVAL
The 56th New York Film Festival (NYFF), presented by the Film Society of Lincoln Center, runs from September 28 through October 14 featuring a number of science and technology-related films including Claire Denis' HIGH LIFE, Olivier Assayas' NON-FICTION, and Nicole Perlman's short film THE SLOWS.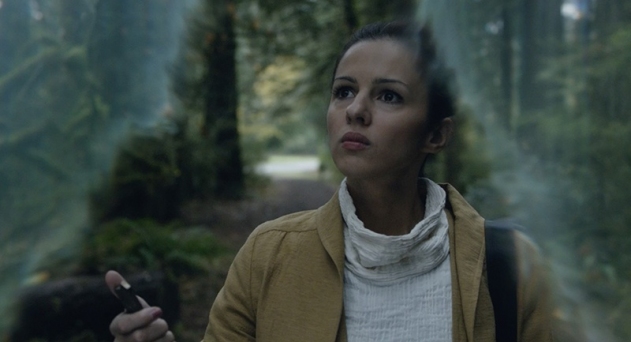 The Slows
HAMPTONS INTERNATIONAL FILM FESTIVAL
The 26th annual Hamptons International Film Festival, taking place from October 4 through 8, features 11 films with scientific or technological themes. These include: the Sloan-supported feature film TO DUST, directed by Shawn Snyder, a dark comedy about the biology of decomposition starring Géza Röhrig and Matthew Broderick; Damien Chazelle's feature FIRST MAN stars Ryan Gosling as Neil Armstrong; and Rory Kennedy's documentary ABOVE AND BEYOND: NASA'S JOURNEY TO TOMORROW.
THE TERROR
The AMC series THE TERROR, which just wrapped its first season and has been renewed for a second, is based on the true story of a lost expedition by the Royal Navy to find the Northwest Passage. The expedition, which began in 1845, was led by Captain Sir John Franklin. The series is adapted from Dan Simmons' bestselling novel of the same name. It stars Jared Harris (THE CROWN), Tobias Menzies (GAME OF THRONES), and Ciarán Hinds (HARRY POTTER AND THE DEATHLY HALLOWS: PART 2). We spoke with the series' historical advisor, archaeologist Matthew Betts.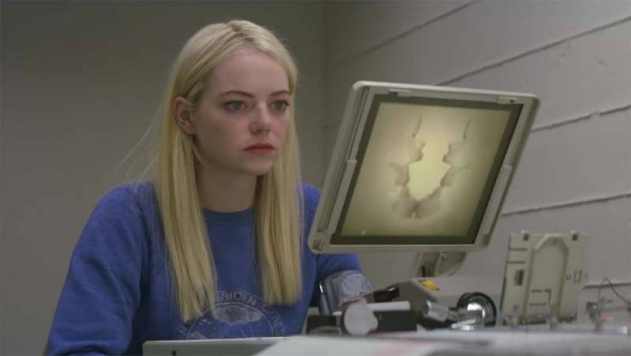 Maniac
MANIAC
MANIAC is a new series on Netflix, directed by Cary Fukunaga, that stars Jonah Hill and Emma Stone as participants in a pharmaceutical drug trail. The first ten episodes are currently streaming.
THE FIRST
THE FIRST is a Hulu series starring Sean Penn as an astronaut waiting to launch on a mission to colonize Mars. The series is created by Beau Willimon (HOUSE OF CARDS). The first eight episodes are currently streaming. Episodes one and two are directed by Polish cinema master Agnieszka Holland.
COMPUTER GAME MENDEL
In 2016, Owen Bell became the first recipient of a Sloan Gaming Production Grant through NYU. His game MENDEL is about Mendellian genetics and allows players to experiment with breeding plants. The game was just completed.
MR. AKELEY'S MOVIE CAMERA AT THE FIELD MUSEUM
The Field Museum in Chicago has a new exhibition, "Mr. Akeley's Movie Camera," featuring the "pancake" camera invented by Carl Akeley, the Field Museum's first chief taxidermist. Museum of the Moving also has an Akeley camera on view because, in addition to being used to film wildlife, the portable and easy-to-use camera revolutionized documentary cinema. "Mr. Akeley's Movie Camera" is on view through March 2019.
MARIANNA SIMNETT: BLOOD IN MY MILK AT THE NEW MUSEUM
British artist Marianna Simnett, whose film THE UDDER Science & Film previously covered, has a new multi-screen installation at the New Museum of Conetmporary Art in Manhattan. It is on view through January 6, 2019. Simnett's work examines medical treatment and procedures, infection, and body parts. Stay tuned to Science & Film for an interview with the artist.
PROGRAMMED AT THE WHITNEY
"Programmed: Rules, Codes, and Choreographies in Art, 1965–2018" is a new exhibition supported by the Alfred P. Sloan Foundation on view at the Whitney Museum of American Art from September 28 through April 14, 2019. Works in the exhibiton all are based on instructions of some form (e.g. coding). Nam June Paik, Cory Arcangel, and Jim Campbell are some of the artists with video work included. "Programmed" is organized by Christiane Paul, Carol Mancusi-Ungaro, and Clémence White.
THE MOON AT THE LOUISIANA
A new exhibition at the Louisiana Museum of Modern Art in Copenhagen, "The Moon, From Inner Worlds to Outer Space," is about the different ways in which interpretations of the moon have impacts artists. Video work in the exhibition includes that by Roa Barba, Cath Le Couteur, Hito Steyerl, Rachel Rose, and more. An accompanying screening series will feature 2001: A SPACE ODYSSEY. The exhibition is curated by Marie Laurberg and is on view through January 20, 2019.
This is a monthly listing of science-themed cultural offerings about town.