Science Films At The Hamptons International Film Festival
The 26th annual Hamptons International Film Festival (HIFF) this year features 11 films with scientific or technological themes. HIFF will take place in East Hampton from October 4 through 8. Here is a preview of the science films at the festival, with descriptions quoted from the Festival's programmers.
Shawn Snyder's Sloan-supported feature film TO DUST is a dark comedy about the biology of decomposition. Géza Röhrig stars as Shmuel, a Hasidic cantor grieving over the death of his wife, who goes out of the bounds of his community to a local community college biology teacher (Matthew Broderick) to understand what is happening to her body underground.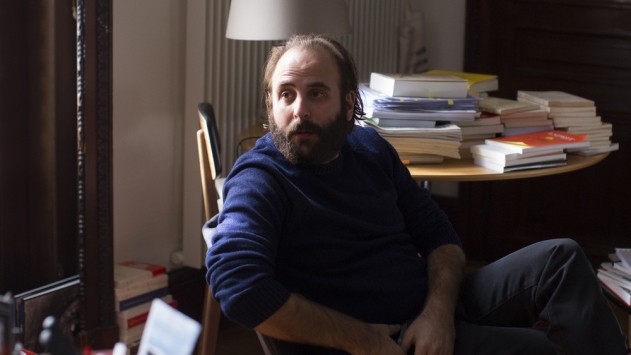 A romantic comedy by French director Olivier Assayas (CLOUDS OF SILS MARIA), NON-FICTION is a "look at the difficulty of adapting to today's new-media world." The film stars Guillaume Canet as a book publisher considering a transition to digital publishing, Juliette Binoche as an actress, and Vinent Macaigne as an author.
Making its East Coast premiere, Academy Award-winner Damien Chazelle's feature FIRST MAN stars Ryan Gosling as Neil Armstrong, the first person to walk on the moon. The film is adapted from James R. Hansen's biography of the same name.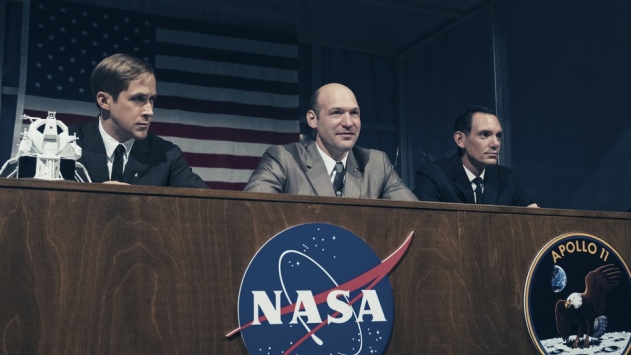 Tamara Jenkins' PRIVATE LIFE stars Kathryn Hahn as Rachel and Paul Giamatti as Richard, a middle-aged New York couple who have exhausted all assistive reproductive technologies trying to have a baby.
Making its New York premiere, Maxim Pozdorovkin's documentary THE TRUTH ABOUT KILLER ROBOTS uses "three recent case studies of moments in which robots have caused the death of a human as a starting point," to examine the role of robots in human lives.
Daniel Zimmerman's immersive documentary WALDEN is comprised of 13 shots of a tree that is felled in Austria and then transported to Brazil. As Camden International Film Festival programmer Sean Flynn told us when the film premiered there, "It's meditative, it's transportive, and I think leaves space to think about things like resource extraction, what a globalized economy looks like, and the flow of these natural resources like trees that are part of a larger ecosystem of commodity trading." The film makes its New York premiere at HIFF.
THE SERENGETI RULES is a documentary by Nicolas Brown about five scientists who set out in the 1960s into "the wilderness with an insatiable desire to learn more about the balance of life on earth— and, in the process, redefined our understanding of ecosystems around the world. Now in the twilight of their celebrated careers, these five unsung heroes of modern ecology share how their pioneering work forever altered our view of nature, and how their findings may help combat the effects of climate change."
Directed by Rory Kennedy (LAST DAYS IN VIETNAM), the documentary ABOVE AND BEYOND: NASA'S JOURNEY TO TOMORROW charts the history of NASA. The film will be in theaters on October 5, the space agency's 60th anniversary.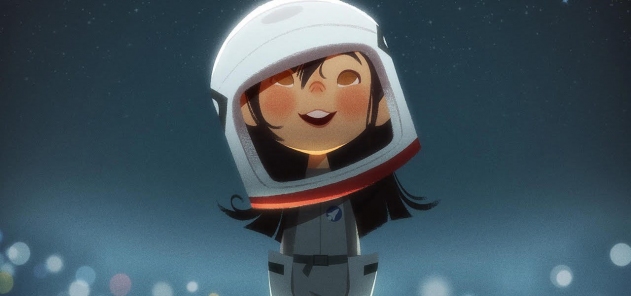 In the shorts program, ONE SMALL STEP centers on "an ambitious young girl dreams of becoming an astronaut." The film is directed by Bobby Pontillas, Andrew Chesworth. THIRD KIND, directed by Yorgos Zois, is about "threearchaeologists from the future [who] return to a long-abandoned Earth to investigate a mysterious sound."Starring Jason Schwartzman and Jake Johnson, Bobbie Peers' TO PLANT A FLAG centers on two astronauts-in-training who are preparing for the 1969 lunar landing in Iceland. The short is making its U.S. premiere.
The Hamptons International Film Festival will take place October 4 through 8, 2018. Anne Chaisson is the Executive Director, and David Nugent is the Festival's Artistic Director.