June Science & Film Goings On
Here is a selection of creative takes on the world of science and film for the month of June:
HUMAN/NATURE: AGNIESZKA HOLLAND'S SPOOR
Director of THE SECRET GARDEN, EUROPA EUROPA, and series including THE WIRE and THE KILLING, Polish cinema master Agnieszka Holland's Berlinale-winning film SPOOR is "an anarchist, feminist, ecological crime story"–as she puts it. The film, which Holland co-wrote with the 2018 Man Booker Prize winning author Olga Tokarczuk is set in a small village on the Czech-Polish border run by hunters who routinely poach animals, and centers on a woman who feels for those being killed. As part of its ongoing Science on Screen series, Museum of the Moving Image will present a special screening of SPOOR on Sunday, June 10 at 6pm followed by a conversation with environmental scientist Eyal Frank and Village Voice and Artforum critic Amy Taubin, about the relationship of human animals to animals.
SCIENCE AND FILM SHORTS FOR KIDS
On June 23 and 24 at 11am, Museum of the Moving Image will screen an hour-long program of kid-friendly short films from the Sloan Science & Film collection, all supported by the Alfred P. Sloan Foundation's nationwide film program. Films, which include NOSE HAIR, CONCRETE, and PAPRIKA, integrate scientific or technological themes using animation or live action.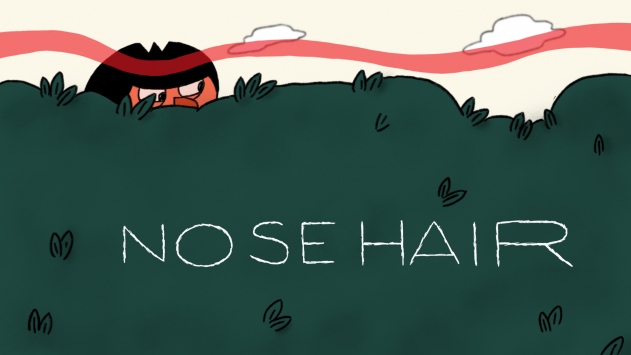 MARY SHELLEY
In Haifaa al-Mansour's new biopic MARY SHELLEY, Elle Fanning stars as the famous writer whose masterpiece, Frankenstein, was published exactly 200 years ago. Science & Film wrote about the scientific experiments with electricity that Mary Shelley saw at the turn of the 19th century. The film, which had its world premiere at the Tribeca Film Festival, is now in theatres with IFC Films.
BOMBSHELL: THE HEDY LAMARR STORY
The Sloan-supported documentary BOMBSHELL: THE HEDY LAMARR STORY is about Hollywood actress and technological innovator Hedy Lamarr. Based in part on Richard Rhodes's book Hedy's Folly, the film is directed by Alexandra Dean and executive produced by Susan Sarandon; parts of the film are narrated by Diane Kruger, and parts by Lamarr herself. After successful theatrical run, the film is now on PBS's American Masters.
THE HOUSE OF TOMORROW
THE HOUSE OF TOMORROW stars Asa Butterfield as a teen, living with his grandmother (Ellen Burstyn) in a geodesic dome, who finds punk rock and struggles to incorporate the ideals of the futurist and inventor Buckminster Fuller into his life. In real life, Burstyn was friends with Fuller. THE HOUSE OF TOMORROW was supported by the Alfred P. Sloan Foundation through both the Tribeca Film Institute and Film Independent. It is now in theaters.
THE CATCHER WAS A SPY
Directed by Ben Lewin, THE CATCHER WAS A SPY is a drama based on the true story of Moe Berg, a Major League Baseball who was also a CIA agent. During World War II he was tasked with finding out whether the Germans were building an atomic bomb. The film received support from the Tribeca Film Institute-Sloan Foundation program. Starring Paul Rudd, Mark Strong, Paul Giamatti, Sienna Miller, Jeff Daniels, and Guy Pearce, the film will be released into theaters by IFC Films on June 22.
MADAME HYDE
Academy Award nominee Isabelle Huppert stars in Serge Bozon's MADAME HYDE, as a struggling physics teacher who commands her students' attention once she is struck by lightning. The film had its world premiere at the 2017 Locarno International Film Festival, and will be available for streaming beginning June 19.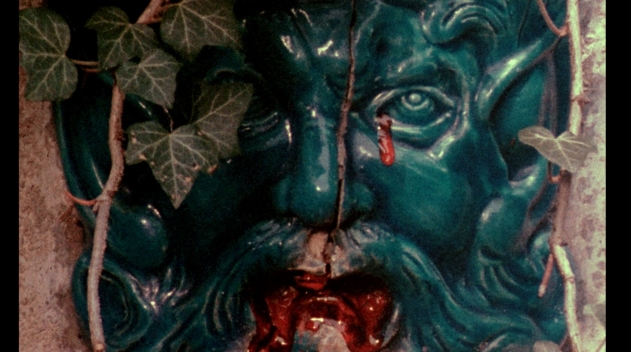 EATING ANIMALS
EATING ANIMALS is a documentary adapted from Jonathan Safran Foer's bestseller of the same name about the ethics of eating meat and factory farming. Directed by Christopher Quinn, the film is narrated by Natalie Portman. It had its world premiere at the Telluride Film Festival, and will open in theaters through IFC Films on June 15.
GANJA & HESS
Pioneering artist Bill Gunn's 1973 cult classic GANJA & HESS stars Duane Jones (NIGHT OF THE LIVING DEAD) as an anthropologist and geologist studying an ancient African civilization of blood drinkers who himself becomes addicted to blood. "Gunn's vampire film is horrifying because of the layers and themes it weaves and does not resolve—colonization, cultural displacement, addiction, etc," writes Dennis Leroy Kangalee in Shadow and Act. GANJA & HESS has been newly restored from the director's cut and is showing at Metrograph through June 5.
THE HANDMAID'S TALE
The award-winning Hulu series THE HANDMAID'S TALE, adapted from Margaret Atwood's speculative fiction novel of the same name, is now in its second season. An undisclosed environmental trauma has led to infertility amongst most women as well as men, and a totalitarian regime controls fertility. It stars Elisabeth Moss, Ann Dowd, Joseph Fiennes, Max Minghella, and Yvonne Strahovski. As part of Science & Film's "Peer Review" commissioning series, infertility specialists Paula Amato and Judith Daar wrote about the show.
WESTWORLD
HBO's series WESTWORLD, inspired by Michael Crichton's 1973 film of the same name, follows the stories of computer programmers and the theme park robots they supposedly control. Created by Jonathan Nolan and Lisa Joy, the second season is now playing. It stars Evan Rachel Wood, Thandie Newton, Jeffrey Wright, James Marsden, and Ed Harris. Check back on Science & Film for a "Peer Review" article by robotics expert Peter Asaro.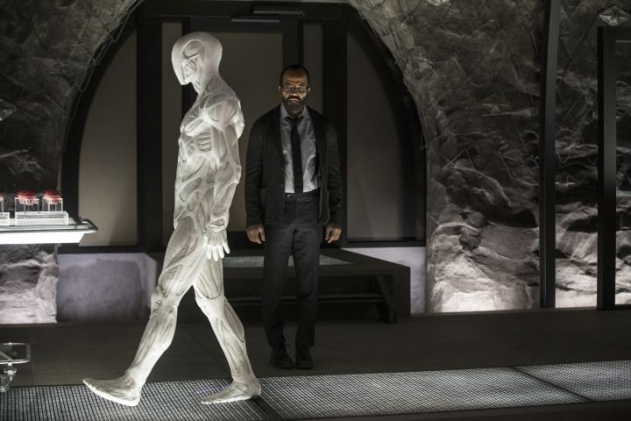 WORLD SCIENCE FESTIVAL
The World Science Festival, co-founded by physicist Brian Greene, journalist Tracy Day, and actor Alan Alda, is an annual showcase of science through public events throughout New York City, including at the Museum of the Moving Image. In addition to presenting the Sloan and Sundance-winning film SEARCHING, Museum of the Moving Image is screening the Sundance Festival Favorite documentary SCIENCE FAIR, with a panel of students who participated in the International Science and Engineering Fair to follow on June 2.
BUMP AT ENSEMBLE STUDIO THEATRE
A new Sloan-supported play about pregnancy, BUMP, is written by Chiara Atik and is being produced by the Ensemble Studio Theatre. The play follows three stories of expectant mothers, and one soon-to-be grandfather who invents a device he thinks will help deliver babies. The play runs through June 3 at the Ensemble Studio Theatre in Manhattan. Following the June 2 matinee, executive editor Sonia Epstein will moderate a panel about the process of invention and birthing technologies with Atik, director Claudia Weill, and inventor Jorge Odon–his device inspired the play.
NEW GENRES AT MOMI
An new exhibition—"New Genres"—curated by Jason Eppink at the Museum of the Moving Image spans the past two decades to look at internet videos and identify the forms that are the most "significant, influential, and representational." One genre of video is "Oddly Satisfying"–videos of repetitive, skilled tasks–which may be loosely relevant to understanding Obsessive Compulsive Disorder. The exhibition is on view through September 2.
E.A.T.: OPEN ENDED AT MMCA, SEOUL
Experiments in Art and Technology, one of the most successful organizations for prompting collaborations between artists and scientists to date, was founded in 1966 by artists Robert Rauschenber and Bob Whitman alongside computer engineers Fred Waldhauer and Billy Klüver from Bell Labs. A new exhibition, "E.A.T.: Open-Ended" at the National Museum of Modern and Contemporary Art in Seoul, South Korea, presents the history of the organization and the works that came out of it by Nam June Paik, Robert Breer, John Cage, Rauschenberg, and others.
ONLY HUMAN AT MANA
The New Museum's incubator NEW INC partnered with Nokia Bell Labs to facilitate collaborations between artists and researchers to produce new work, following in the tradition of E.A.T. An exhibition of the resulting work is on view at Mana Contemporary in Jersey City starting April 29 through June 2.
This is a monthly listing of science-themed cultural offerings about town.