Rubber, Neon, & Electronics: Experiments in Art and Technology
The art and technology matchmaking service that Robert Rauschenberg co-founded with engineer Billy Klüver, Experiments in Art and Technology (E.A.T.), is one of the most successful partnerships between artists and scientists to date. Evidence is on display at the Museum of Modern Art in the survey exhibition "Robert Rauschenberg: Among Friends" curated by Leah Dickerman.
Screens hang throughout the galleries at variable heights; videos of dancers colorfully costumed for "Tantric Geography," a tennis match played with wired, noise-generating rackets, play. The screens can often be circumambulated. This sculptural installation was designed by the artist Charles Atlas who, like Rauschenberg, "has embraced the possibilities of technology," Dickerman said when she and Science & Film spoke on the phone.
"For many artists there is a hesitation about technology. They see it as a threat to individual subjectivity," Dickerman noted. "But for Rauschenberg technology was part of everyday life; it was an adventure that he embraced." According to Dickerman, that crystalized for Rauschenberg when he met Billy Klüver. Klüver, who passed away in 2004, was a Swedish electrical engineer working at Bell Telephone Laboratories in New Jersey when he and Rauschenberg met in 1960.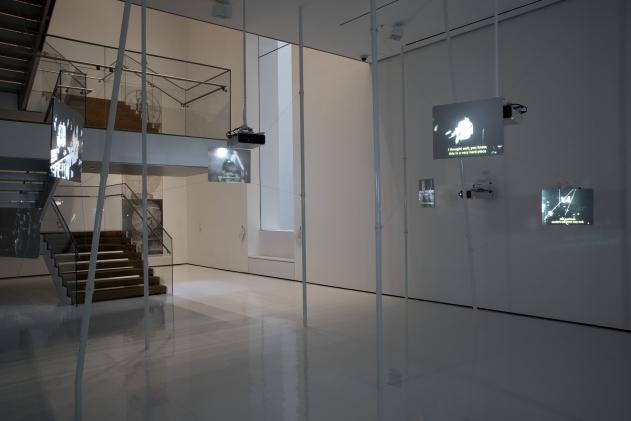 © 2017 The Museum of Modern Art. Photo: Jonathan Muzikar
"This big thing was going on in MoMA's sculpture garden and [Rauschenberg] just couldn't keep himself away," Dickerman said. Klüver was helping Swiss artist Jean Tinguely build a self-destroying machine called "Homage to New York." "[Rauschenberg] ended up not only helping on the runs to collect metal parts [for Tinguely's piece] but he contributed a small metal sculpture himself called the 'Money Thrower' which ignites, releases a spring, and the spring throws coins which are embedded into its coils in this act of wasteful expenditure." Spurred by the possibilities of this sort of mixed-media, kinetic work, Klüver and Rauschenberg founded E.A.T. along with artist Robert Whitman and Klüver's Bell Labs colleague Fred Waldhauer.
As matchmakers, E.A.T. required an application form, which evolved into a keysort punch card system–a material database similar to that used by computer technology of the time–keyed to areas of scientific interest. On the sculptor Richard Serra's form, he stated that he was interested in a "loft as a factory situation," and rubber, neon, and electronics.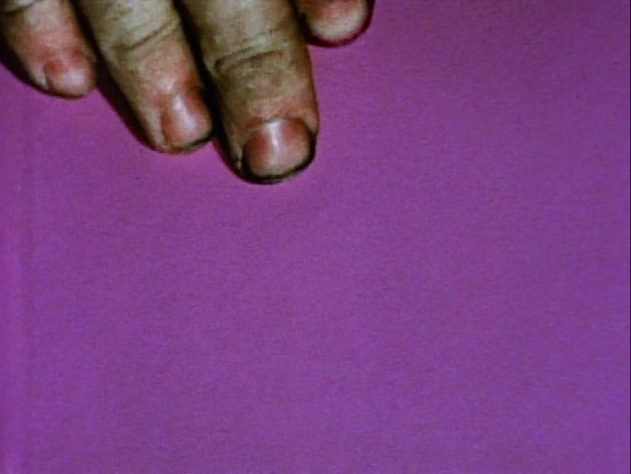 "Klüver pulled in Bell colleagues who were researching everything from integrated circuits to making computers talk–technologies that would usher in wireless communication, personal computing, and the Internet," writes Artforum's Michelle Kuo in the richly illustrated catalogue which accompanies the exhibition (p 262). A series of performances, called "9 Evenings: Theatre and Engineering," was a seminal moment for E.A.T.; it premiered the creations that nine artist-engineer partnerships had produced. The performances took place in 1966 at the 69th Regiment Armory in Manhattan for an audience of over 10,000 people. They featured technological innovations such as Doppler sonar (utilized by Lucinda Childs) and a cathode ray tube (utilized by David Tudor).
The pioneers of computer art got their start because of E.A.T. Bell Labs' engineers had invented a technology in 1947–the transistor–that has since become crucial to building digital devices from cell phones to computers. They became well versed in computer programming. Filmmakers Stan VanDerBeek and Lillian Schwartz each worked with Bell Labs computer scientist Kenneth Knowlton whose computer programming language generated imagery for their films. In these films, "we saw wild abstractions," digital media scholar Gregory Zinman told Science & Film. Films "that marked differences between the real and perceived world, or that attempted to find correspondences between machine logic and subjective experience."
Even artists best known for their material work today, such as Richard Serra, experimented with film through E.A.T. Serra's 36-minute film COLOR AID is made with a fixed camera that shows Serra's fingers flipping through the 220 pages of colored paper that composed a color theory booklet by his then teacher Josef Albers. "It's so brilliant," Leah Dickerman exclaimed. "It's about painting and sculpture because the color aid refers in some fundamental way to two-dimension form, and here is Serra flip, flip, flip making those papers sculptural."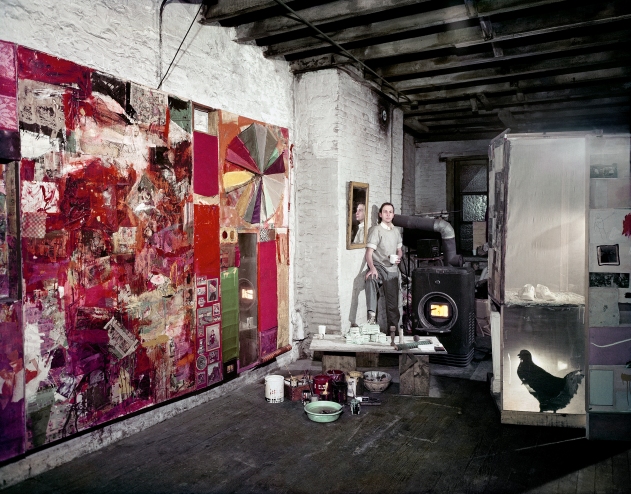 Photo: Dan Budnik. Courtesy Robert Rauschenberg Foundation Archives, New York. © Dan Budnik
E.A.T. became a membership organization of over 4,000 artists and engineers. "Robert Rauschenberg: Among Friends," was organized by Leah Dickerman, the Marlene Hess Curator of Painting and Sculpture at the Museum of Modern Art, and by the Tate Modern in London. It was designed in collaboration with Charles Atlas. The exhibition is on display at MoMA through September 17.