A Spark of Being: Haifaa al-Mansour's Mary Shelley
In Haifaa al-Mansour's new biopic MARY SHELLEY, Elle Fanning stars as the famous writer whose masterpiece, Frankenstein, was published exactly 200 years ago. Mary Shelley was twenty years old when her book came out in 1818. As Haifaa al-Mansour pointed out at the U.S. premiere of MARY SHELLEY at the Tribeca Film Festival on April 28, women at the turn of the 19th century were expected to write in a certain way. "Jane Austen was her contemporary, and [Jane Austen] was a star. Everybody expected [Mary Shelley] to write something about marriage, or love, or jealousy. And she went on and wrote this amazing work about science fiction, questioning god, and creating a genre." Mary Shelley's Frankenstein features two main characters­: Victor Frankenstein, the laboratory scientist, and the creature, created and animated by Frankenstein from dead matter, who is at once violent and vengeful, and is also a vegetarian who longs for companionship. There are elements of the scientific theories of Mary Shelley's time in the story.
Mary Shelley began Frankenstein during the summer of 1816 when she and her husband, the poet Percy Shelley, were visiting the already famous poet Lord Byron in Switzerland. One night, Byron challenged his guests to each write a ghost story; thus began Frankenstein. In her introduction to an 1831 edition of Frankenstein, Mary Shelley writes about a conversation she heard that summer between Byron and Shelley about the nature of life, and "whether there was any probability of its ever being discovered and communicated. They talked of the experiments of Dr. Darwin, (I speak not of what the Doctor really did, or said that he did, but, as more to my purpose, of what was then spoken of as having been done by him,) who preserved a piece of vermicelli in a glass case, till by some extraordinary means it began to move with voluntary motion. Not thus, after all, would life be given. Perhaps a corpse would be re-animated; galvanism had given token of such things: perhaps the component parts of a creature might be manufactured, brought together, and endued with vital warmth." The Darwin to whom Mary Shelley refers is Erasmus Darwin.
Erasmus Darwin (1731-1802), grandfather of Charles Darwin, was a physician and poet. In a new online annotated project, "Frankenbook," created by Arizona State University and MIT, with support from the Sloan Foundation, bioethicist Jason Scott Robert writes that Erasmus Darwin "contributed an early formulation of a single origin for all life, which undergirded what came to be known as the theory of evolution as elaborated by his grandson, Charles Darwin." Darwin's experiments in identifying the cause of life evidently sparked Mary Shelley's imagination. From her 1831 introduction, it is clear that she was also making a connection between these experiments and those of galvanists.
The Italian physician Luigi Galvani (1737-98) conducted public experiments on frogs, applying electricity to severed legs and demonstrating that they would twitch. Galvani also hypothesized that bodies were "animated by an 'electric fluid' inside the brain," writes philosopher Jonathon Keats in Frankenbook. Mary Shelley incorporated these experiments with electricity and life into Frankenstein.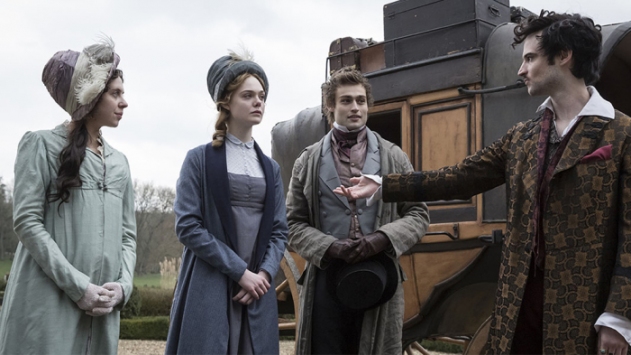 In Frankenstein, the apocryphal moment reads: "It was on a dreary night of November, that I beheld the accomplishment of my toils. With an anxiety that almost amounted to agony, I collected the instruments of life around me, that I might infuse a spark of being into the lifeless thingthat lay at my feet. It was already one in the morning; the rain pattered dismally against the panes, and my candle was nearly burnt out, when, by the glimmer of the half-extinguished light, I saw the dull yellow eye of the creature open; it breathed hard, and a convulsive motion agitated its limbs."
While galvanism, the application of electricity, was one way to "infuse a spark of being," there was also an argument for vitalism during Mary Shelley's time. Vitalists believed that "there is some kind of life force that makes things come alive—that it takes a life force to make something a living organism rather than a hunk of clay or other material," writes Jane Maienschein and Kate MacCord in an essay "Changing Conceptions of Human Nature" for the Franenbook project. Rather than electricity being solely responsible for animating a body, vitalism hints at something more abstract being responsible for life. Was Frankenstein's monster missing something vital?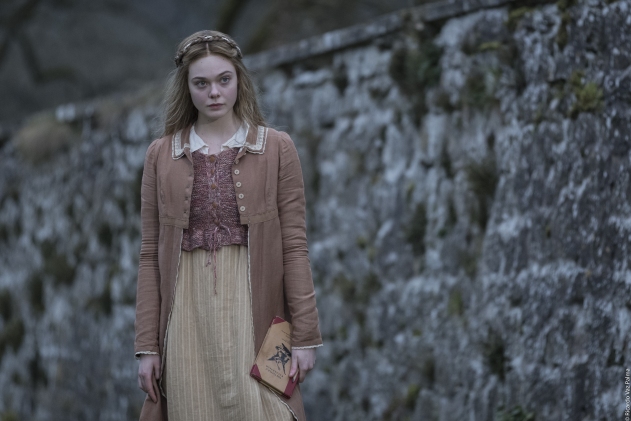 MARY SHELLEY is Haifaa al-Mansour's second feature film, after her debut WADJDA. She is the first female filmmaker in Saudi Arabia. "I feel we really need to celebrate women like [Mary Shelley], and create this kind of legacy for womanhood," she said at the Tribeca premiere of the film. "For us to move forward we have to reclaim that legacy, and we have to celebrate women like [Mary Shelley] who walked away from tradition." MARY SHELLEY stars Elle Fanning, Douglas Booth, Joanne Froggatt, Tom Sturridge, Stephen Dillane, and Bel Powley. It will be released into theaters on May 25.