March Science & Film
Goings On
Here is a selection of creative takes on the world of science and film for the month of March:
ANNIHILATION
ANNIHILATION is about a biologist leading a team of five scientists into an environmental disaster zone. Directed by Alex Garland (EX MACHINA), the film is based on a novel of the same name by Jeff VanderMeer. It stars Natalie Portman, Jennifer Jason Leigh, Tessa Thompson, and Gina Rodriguez. The film is now in theaters. Check back on Science & Film for an article by systems biologist Pamela Silver, from Harvard University, about the film.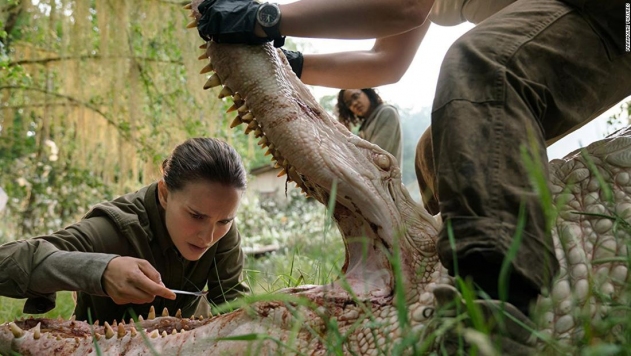 READY PLAYER ONE
Steven Spielberg's new film, READY PLAYER ONE, is set in the year 2045 and the action predominantly takes place inside of a virtual reality game where most of the world's population spends its time. The film is adapted from a novel by Ernest Cline of the same name. It stars Tye Sheridan, Olivia Cooke, Mark Rylance, and Ben Mendelsohn. It will be released by Warner Brothers on March 29.
BLADE RUNNER AT MOMI
Museum of the Moving Image will be showing Ridley Scott's definitive Final Cut of BLADE RUNNER together with Denis Villeneuve's BLADE RUNNER 2049 the weekend of March 17. Science & Film interviewed screenwriter Hampton Fancher.
SILICON VALLEY
A new three-part documentary series, SILICON VALLEY: THE UNTOLD STORY, will premiere on the Science Channel on March 19. Directed by Michael Schwarz, the series looks at the history of Silicon Valley and why it has been such a successful incubator of technological innovation. The series received support from the Alfred P. Sloan Foundation. Stay tuned to Science & Film for an interview with the filmmakers.

ONE STRANGE ROCK
ONE STRANGE ROCK is a new ten-part documentary series on the National Geographic Channel about Earth, narrated by astronauts. From deep space to the deep sea, the series' filmed footage is entrancing. Astronauts Mae Jemison, Mike Massimino, and Chris Hadfield are among those featured. Darren Aronofky is the executive producer. Will Smith is the host. The first episode premieres on March 26.
BLACK MIRROR
Charlie Brooker's series BLACK MIRROR depicts dystopian visions of how technological advances could impact human relationships. Each episode features a unique cast and crew. Season four is now streaming on Netflix. Science & Film has interviewed scientists about the episodes "Black Museum," "Metalhead," and "Crocodile." Stay tuned for more.
WORLD OF TOMORROW EPISODE TWO
Academy Award-winning animator Don Hertzfeldt's new short, WORLD OF TOMORROW EPISODE TWO: THE BURDEN OF OTHER PEOPLE'S THOUGHTS, asks questions about what it means to be human. The short at the 2018 Sundance Film Festival and is now available on Vimeo. Science & Film interviewed Hertzfeldt.


CPH: DOX
Twenty-six documentary films featuring scientific or technological themes will be presented at this year's CPH:DOX festival taking place in Copenhagen from March 15 through 25. Science & Film will be in attendance to cover the festival and to participate in the new Science Film Forum which seeks to spark collaborations between filmmakers and scientists.
SXSW
Eleven films–documentary, feature, short, and VR–about science or technology will play at SXSW in Austin, Texas from March 9 through 18. These include THE EARTH IS HUMMING about Japan's disaster preparedness efforts, PROSPECT, about asteroid mining, and MORE HUMAN THAN HUMAN about artificial intelligence.
COMPUTER FILMS AT MOMA
On March 26, the Museum of Modern Art will host computer engineer Ken Knowlton, who created the programming language BEFLIX that he used with film pioneer Stan VanDerBeek to create a series of films in the 1960s. The evening accompanies MoMA's current exhibition "Thinking Machines," which Science & Film wrote about.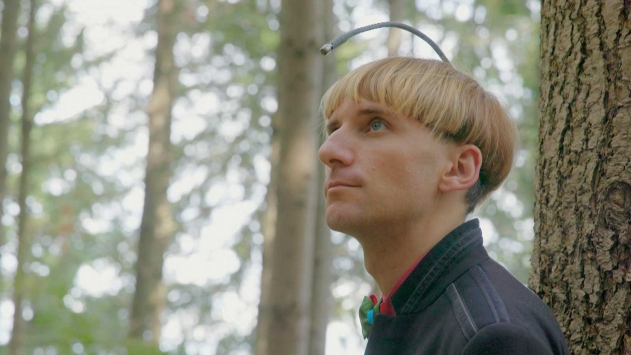 ART IN THE AGE OF THE INTERNET
"Art in the Age of the Internet, 1989 to Today" is an exhibition at the ICA in Boston examining the impact of the Internet on art. Video works by Lynn Hershman Leeson, Camille Henrot, and Lizzie Fith/Ryan Trecartin are on display. The show is curated by Eva Respini. Stay tuned to Science & Film for an interview with Respini.
THINKING MACHINES
The Museum of Modern Art in New York's exhibition "Thinking Machines: Art and Design in the Computer Age, 1959-1989," displays objects including desktop computers and punch cards as well as works such as those by Stan VanDerBeek and Beryl Korot. The show is on view through April 8.
FIRST LIGHT FESTIVAL
The Ensemble Studio Theatre, one of the preeminent developmental theatres in the country, hosts an annual showcase of plays that it develops with support from the Sloan Foundation featuring scientific or technological themes. Running from February 5 through June 3, this year's First Light Festival includes staged readings of plays in developments, workshop readings, and a production of Chiara Atik's new play BUMP.
This is a monthly listing of science-themed cultural offerings about town.