Science Films at CPH: DOX
Over 200 documentary films will be shown at the 15th annual CPH: DOX festival, taking place March 15 to 25 in Copenhagen, Denmark. This will be the second year that the festival presents a section dedicated to science. Thirteen films are in the science section, included in the 26 films in the whole festival about science or technology. Science & Film will be in attendance to cover CPH: DOX, and to participate in the new Science Film Forum which seeks to spark collaborations between filmmakers and scientists. The Forum will spotlight seven projects in development.
The science films at this year's festival follow. Descriptions are taken from the CPH: DOX catalogue and organized by section.
CPH: SCIENCE
A RIVER BELOW. Directed by Mark Grieco. The protection of an endangered pink dolphin in the Amazon basin leads to an unexpected twist that raises an ethical dilemma for a Brazilian biologist–and for the native inhabitants.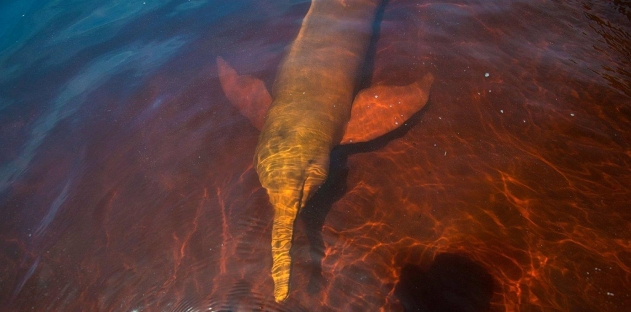 ALPHAGO. Directed by Greg Kohs. Man vs. machine in the ultimate showdown: the South Korean world champion meets Google DeepMind for a game of the Asian board game Go.
COSMORAMA. Directed by Hugo Deverchere. Astrophysicist Stuart Corder and an infrared short film, which turns the telescope onto our own planet.
CYBORGS AMONG US. Directed by Rafel Duran Torrent. Welcome to the posthuman era, where an antenna in the forehead allows you to hear colours.
FAMILY SHOTS. Directed by David Sieveking. A personal and entertaining film about a choice that preoccupies more and more people: to vaccinate or not to vaccinate.
GAMBLING, GODS AND LSD. Directed by Peter Mettler. One of the last fifteen years' most magnificent and visionary documentaries is a monument to ecstasy as a source of happiness–and new knowledge.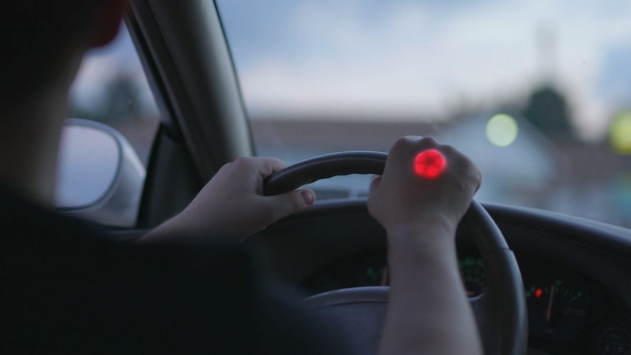 INVENTING TOMORROW. Directed by Laura Nix. A group of visionary young scientists from all over the world, with surprising solutions to acute problems, fight their way to the world championship in science.
JANE. Directed by Brett Morgen. A great film about the legendary primatologist Jane Goodall, who became world famous as the first person to study the life of chimpanzees.
PICTURE OF LIGHT. Directed by Peter Mettler. In search of the northern lights–in a beautiful and philosophical film from the end of the world, with music by Jim O'Rourke.
POINT OF NO RETURN. Directed by Noel Dockstader and Quinn Kanaly. A fascinating and adventurous film about the breakneck attempt of two pilots to fly all the way around the world–with nothing but solar energy!
THE ANCIENT WOODS. Directed by Mindaugas Survila. Biodiversity on the forest floor gets a new breath of life in a unique, dialogue-free film developed in collaboration with biologists.
THE MOST UNKNOWN. Directed by Ian Cheney. A scientific exploration of the unknown, where the greatest mysteries of physics and nature can be found at the bottom of the ocean and in outer space.
THE THIRD INDUSTRIAL REVOLUTION: A RADICAL NEW SHARING ECONOMY. Directed by Eddy Moretti. The visionary economist and data analyst Jeremy Rifkin finds radical solutions and new ideas in the challenges that the world is facing.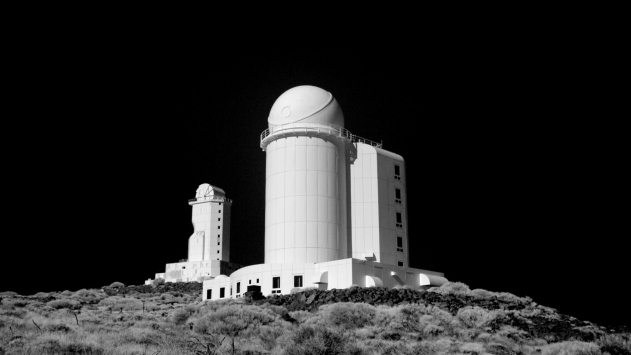 NEW: VISION
WILD RELATIVES. Directed by Jumana Manna Lebanon. Biodiversity and international politics from Lebanon to Svalbard in an original work with perspectives that reach far beyond the future of humanity.
WORD FOR FOREST. Directed by Pia Rönicke. The beautiful floral nuances of a Mexican forest become the space for reflection in a film about a single seed's journey from the Botanical Gardens to Oaxaca.
F:ACT AWARD
ONE TABLE TWO ELEPHANTS. Directed by Henrik Ernstson and Jacob von Heland. Alive and wild, an ethnographic film from Cape Town and its surroundings, where B-boys, biologists, bushmen and ghosts share the world of life.
NEXT WAVE AWARD
BEAUTIFUL THINGS. Directed by Giorgio Ferrero and Federico Biasin. Documentary science fiction from a future we already live in without knowing it.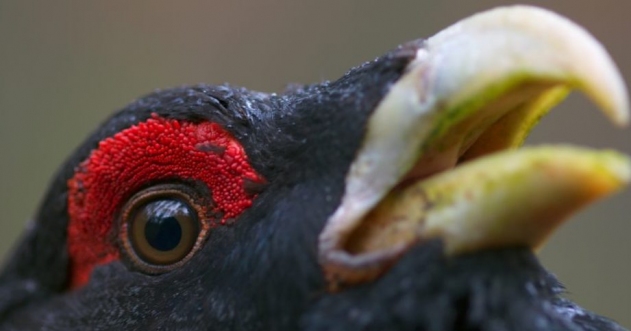 ARTISTS & AUTEURS
*. Directed by Johann Lurf. Starry skies from several hundred films assembled in one long, mind-expanding experience in a film for true film fans.
DANISH: DOX
SOFT AWARENESS. Directed by Cecilie Flyger Hansen, Olivia Mai Scheibye, and Anastasia Karkazis. A young woman's authentic dialogue with a piece of AI software turns into docu-science fiction from a future that has already begun.
JUSTICE
PRE-CRIME. Directed by Monika Hielscher and Matthias Heeder. From big data to big brother: welcome to an imminent future, where computers can predict crimes before they have been committed.
HITS
WONDERS OF THE SEA 3D. Directed by Jean-Michel Cousteau and Jean-Jacques Mantello.
DOLPHIN MAN. Directed by Lefteris Charitos. The legendary French diver Jacques Mayol spent most of his life under water. A man who pushed his body to the limits, in order to experience the sublime. 'Dolphin Man' is a beautiful tribute to an amazing person – narrated by the actor Jean-Marc Barr, who himself played Mayol in Luc Besson's French cult hit from the 1980s about his life, 'The Big Blue'!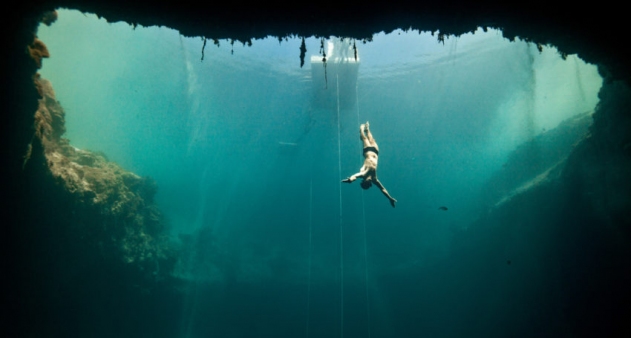 CHANGE
EATING ANIMALS. Directed by Christopher Quinn. The adaptation of Jonathan Safran Foer's critical bestseller narrated by Natalie Portman is a film for both meat-eaters and vegetarians.
THE MILK SYSTEM. Directed by Andreas Pichler. Do you know where milk comes from? Technology, economics an ethics are on the agenda in a journey from Denmark to China.
A METHOD TO THE MADNESS
REPETITION. Directed by Artur Żmijewski. The notorious Stanford experiment, re-conceived–and repeated–by the Polish artist Artur Żmijewski When would you say stop?
AUDIO: VISUALS CONCERTS
BBC PLANET EARTH. Live in Concert. BBC's spectacular nature documentary series on a giant screen with an 80-musician symphony orchestra.
CPH: DOX will take place in Copenhagen from March 15 through 25. Stay tuned to Science & Film for coverage.