March Science & Film Goings On
Here is a selection of creative takes on the world of science and film for the month of March:
LOVE LIVES OF SEA CREATURES
On March 26, Museum of the Moving Image will screen a 70-minute program of short films by Jean Painlevé, Isabella Rossellini, and Roberto Rossellini. The reproductive behavior of sea creatures is central to films by all three film pioneers. The program includes rare screenings of four archival 35mm prints by Jean Painlevé; Isabella Rossellini's playfully stylized series "Green Porno" series; and the first film by Roberto Rossellini, Fantasia Sottomarina (1940), which is about two fish in love that are threatened by an octopus. Marine chemical biologist Dr. Mandë Holford will be in discussion with Sonia Epstein after the screening.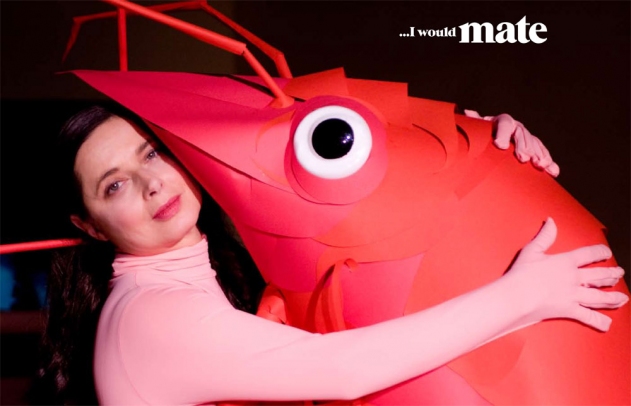 HIDDEN FIGURES
Directed by Theodore Melfi, HIDDEN FIGURES is based on the true story of the African American female mathematicians who computed trajectories for the first astronauts to orbit the earth. The film is adapted from Margot Lee Shetterly's book of the same name; the book and film received support from the Sloan Foundation. Taraji P. Henson, Janelle Monáe, and Octavia Spencer star in the film; it is now in wide release with FOX. For more, read Science & Film's interview with NASA's chief historian about human computers.
A CURE FOR WELLNESS
Gore Verbinski's horror movie, A CURE FOR WELLNESS, takes place at a sanitarium in the Swiss Alps; patients seem well but do not leave. The film stars Dane DeHaan, Jason Isaacs, and Adrian Schiller, and it is in wide release with Twentieth Century Fox. For more, read Science & Film's interview with Verbinski.
PERSONAL SHOPPER
Kristen Stewart plays a medium in director Olivier Assayas' film. Set in the modern world, Stewart's character hears from ghosts via modern technology such as cell phones or computers. IFC films is releasing PERSONAL SHOPPER on March 10.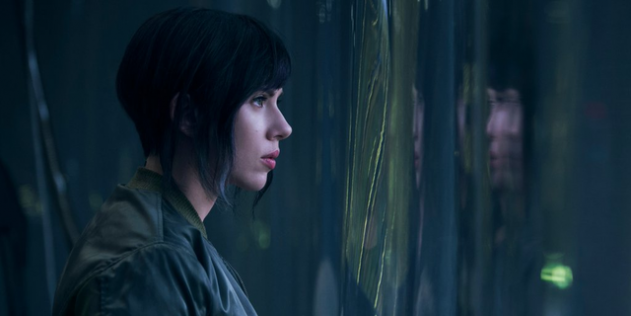 GHOST IN THE SHELL
In 1995, anime director Mamoru Shii made GHOST IN THE SHELL which is set in the year 2029 when the armed forces are cyborgs connected via an information matrix. A "ghost" is synonymous with a soul. A live-action remake of the film by Rubert Sanders, starring Scarlett Johansson and Michael Pitt, will be released by Paramount on March 31. Check back soon on Science & Film for an article by engineer and cyborg Kevin Warwick about the film.
CPH: DOX
The third largest documentary film festival in the world, CPH: DOX (Copenhagen International Documentary Film Festival), will devote one day of its conference to science and film. On March 21, Executive Editor Sonia Epstein will speak about the synthesis of scientific ideas from the advent of the moving image to the present. The Festival takes place in Copenhagen from March 16–26.


MERCY STREET on Amazon and PBS
The Sloan-supported, PBS series MERCY STREET is set during the Civil War when medical technologies that changed modern medicine were invented. Season two is currently on PBS every Sunday at 8pm EST, and episodes are also available to stream on Amazon Prime. For more, read Science & Film's interview with the show's medical advisor Dr. Stanley Burns.
AFRICA'S GREAT CIVILIZATIONS on PBS
Historian Henry Louis Gates, Jr. chronicles the African continent in a six-part series for PBS. The series covers trade, religion, and the education system; the first institution of higher education was established in Africa and taught science and math. The Sloan Foundation provided support for AFRICA'S GREAT CIVILIZATIONS.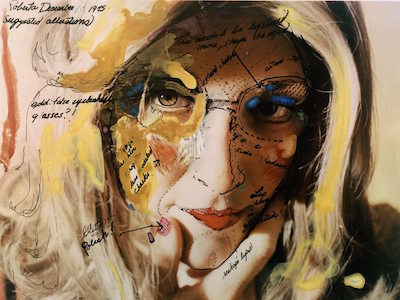 Lynn Hershman Leeson at Bridget Donahue Gallery
The San Francisco-based filmmaker and multimedia artist Lynn Hershman Leeson has been exploring the relationship between the body and technology since the 1960s. Lynn Hershman Leeson: Remote Controls is a solo show of a selection of her artwork at Bridget Donahue Gallery; the show is up through March 19. Leeson was at the Museum of the Moving Image in January for a screening of her feature TEKNOLUST. The screening was part of the Museum's ongoing Science on Screen series.
This is a monthly listing of science-themed cultural offerings about town.