The Medium is the Message: Kristen Stewart in Personal Shopper
Kristen Stewart tries on a Chanel sequined cocktail dress, not easy to wear, with black leather ankle boots. The actress plays a personal shopper with a fantasy of being another person in Olivier Assayas' new film PERSONAL SHOPPER. Stewart plays a permeable woman­–attuned to her surroundings and the "vibe" of each house she enters and piece of clothing she selects. Her character, Maureen, identifies as a medium, but is uncertain of how to use her sensitivity. Mediums need to be able to channel other people. As Maureen becomes increasingly on edge, she starts receiving text messages from Unknown and texts back, are you alive or dead? "Our thought process is semi-externalized by the use of the modern medium of communication," said director Assayas at the New York Film Festival in 2016. "Of course, that is a psychological dimension of the character." There is a history of mediums devising systems–if not technologies–for communicating with the dead.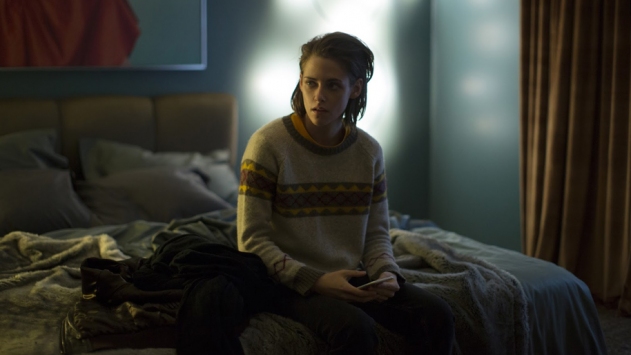 Maureen sees ghosts. One is an angry specter of light in the shape of a girl, who vomits up ectoplasm and disappears. In PERSONAL SHOPPER, another ghost manifests itself by loud knocking. For help decoding the messages of the ghosts now populating her world, Maureen turns to two historical mediums: Hilma af Klint and Victor Hugo.
PBS-style videos in PERSONAL SHOPPER explain the systems each of them used to communicate with the dead. Victor Hugo held séances and devised a language of thumps–one for yes, two for no, and then 26 for each letter of the alphabet. He communed with venerated literary figures such as Molière and transcribed these conversations. Hilma af Klint was a Swedish abstract artist whose paintings were inspired by her communications with the spirits. She called these spirits "High Masters." In order to speak with them, she too held séances with a group of four other women and at times would draw during these sessions.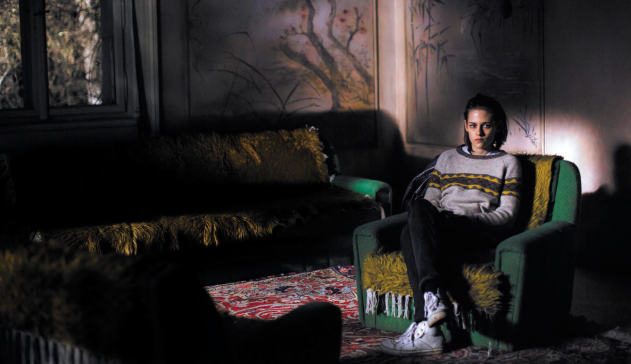 PERSONAL SHOPPER made its U.S. premiere at the 54th New York Film Festival. It is being distributed by IFC Films and will be in theaters on March 10.