February Science & Film Goings On
Here is a selection of creative takes on the world of science and film for the month of February:
TO DUST
On Sunday, February 3 at 6:30pm, the Museum of the Moving Image's Science on Screen series presents an advance screening of the new dark comedy TO DUST, starring Matthew Broderick and Geza Rohrig. Rohrig plays a Hasidic cantor who becomes obsessed with the physical state of his late wife's body. (Judaism teaches that the soul cannot rest until the body turns to dust). Seeking answers, he befriends a local biology teacher (Broderick). TO DUST, which won the Audience Award at the 2018 Tribeca Film Festival, was supported by the Sloan Foundation's partnership with NYU, the Tribeca Film Institute, and Film Independent. On February 3, producers Emily Mortimer and Alessandro Nivola will introduce the film, and writer/director Shawn Snyder, star Geza Rohrig, and renowned microbiologist Maria Glora Dominguez-Bello will be in conversation.
SPHERES
Now installed at Rockefeller Center through March 15, Eliza McNitt's VR experience SPHERES is a three-chapter view of the formation of Earth, the planets of the solar system, and what it all looks like from inside a black hole. Each part is narrated in turn by Patti Smith, Jessica Chastain, Millie Bobby Brown. SPHERES was acquired by CityLights at Sundance in 2018 making it the first seven-figure deal for a VR project. The series is executive produced by Darren Aronofsky, and scored by Kyle Dixion and Michael Stein who also did the music for STRANGER THINGS. In addition to being installated at Rockefeller Center, SPHERES is available for purchase on Oculus Rift.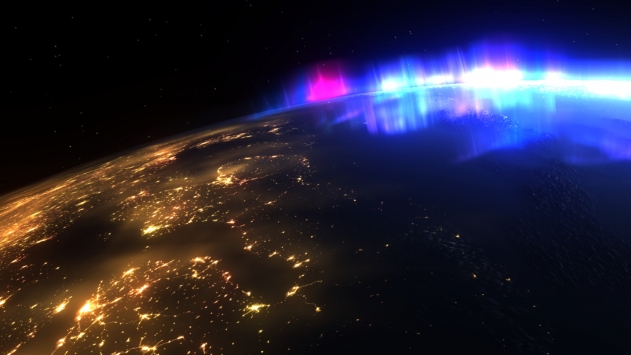 SUNDANCE
The Sundance Film Festival, which runs through February 3 in Park City, Utah, has announced that Chiwetel Ejiofor's THE BOY WHO HARNESSED THE WIND has won the juried Sloan Sundance Feature Film Prize. Netflix has already picked up the film for distribution. The Sloan Prize is one of only four juried prizes at the Festival, selected this year by marine chemical biologist Mandë Holford, theoretical astrophysicist Katie Mack, screenwriter and producer Sev Ohanian (SEARCHING); producer Lydia Dean Pilcher (THE TALENTED MR. RIPLEY), and actor Corey Stoll (FIRST MAN).
GHOSTBOX COWBOY
Award-winning writer, director, and cinematographer John Maringouin's narrative feature GHOSTBOX COWBOY stars David Zellner (PERSON TO PERSON) as an American entrepreneur trying to break into the Chinese startup market. We spoke with Maringouin about the film, which is now available on VUDU, iTunes, and Google Play.
THE AMERICAN MEME
Bert Marcus' documentary THE AMERICAN MEME centers on social media superstars such as Paris Hilton and their relationships with their fans. It is now available on Netflix.
THE TRUTH ABOUT KILLER ROBOTS
Directed by Maxim Pozdorovkin, the documentary THE TRUTH ABOUT KILLER ROBOTS examines the way different industries are becoming automated. We spoke with Pozdorovkin about making the film, which is now streaming on HBO.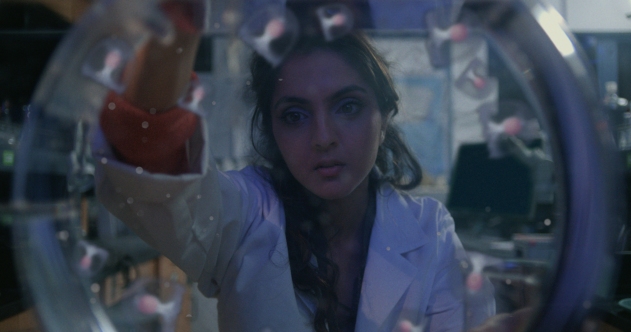 Short Films on Sloan Science & Film
Sloan Science & Film hosts a streaming library of Sloan-supported short, narrative, science-based films available to stream for free anytime. Recent additions include Amanda Tasse's MIRA, about a scientist studying the immortal jellyfish. Sloan Science & Film publishes a Teacher's Guide to accompany 50 of these short films and to facilitate their use in the classroom by correlating each with science teaching standards and providing discussion questions and links to vetted resources.
STRANGE ANGEL on CBS
The CBS series STRANGE ANGEL is about how the birth of American rocket science, the Jet Propulsion Laboratory, and a black magic cult intertwine in the figure of Jack Parsons. The series is set in 1930s Los Angeles. It is based on a biography of the same name by George Pendle. Jack Reynor (DETROIT), Bella Heathcote (THE MAN IN THE HIGH CASTLE), and Rupert Friend (HOMELAND) star. The first season is available on CBS All Access, and the series has been renewed for a second season. Stay tuned to Science & Film for an interview with the series' creator Mark Heyman.
VALLEY OF THE BOOM on NATIONAL GEOGRAPHIC
VALLEY OF THE BOOM is a new docu-drama series from National Geographic about the birth of a number of Silicon Valley companies, such as Netscape, in the 1990s. This six-part limited series blends fictional reenactments with documentary interviews. It stars Bradley Whitford (GET OUT) and Steve Zahn (DALLAS BUYERS CLUB), and features interviews with Jim Clark (Netscape) and Arianna Huffington (The Huffington Post). Stay tuned to Science & Film for a "Peer Review" piece by technology journalist Katie Heffner about the series.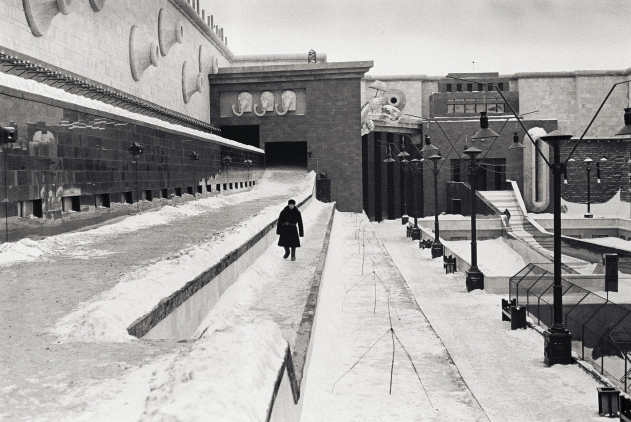 DAU
DAU is an installation by Russian artist Ilya Khrzhanovsky inspired by the life of Nobel Prize-winning physicist Lev Landau. Currently in three locations in Paris, DAU consists of thirteen feature films, spaces inhabited by actors living and working as if they were in the U.S.S.R. on display, and theaters with various performances. It is open through February 17.
MR. AKELEY'S MOVIE CAMERA at The Field Museum
The Field Museum in Chicago has a new exhibition, "Mr. Akeley's Movie Camera," featuring the "pancake" camera invented by Carl Akeley, the Field Museum's first chief taxidermist. Museum of the Moving also has an Akeley camera on view because, in addition to being used to film wildlife, the portable and easy-to-use camera revolutionized documentary cinema. "Mr. Akeley's Movie Camera" is on view through March 2019.
PROGRAMMED at The Whitney
"Programmed: Rules, Codes, and Choreographies in Art, 1965–2018" is a new exhibition supported by the Alfred P. Sloan Foundation on view at the Whitney Museum of American Art from September 28 through April 14, 2019. Works in the exhibition all are based on instructions of some form (e.g. coding). Nam June Paik, Cory Arcangel, and Jim Campbell are some of the artists with video work included. "Programmed" is organized by Christiane Paul, Carol Mancusi-Ungaro, and Clémence White.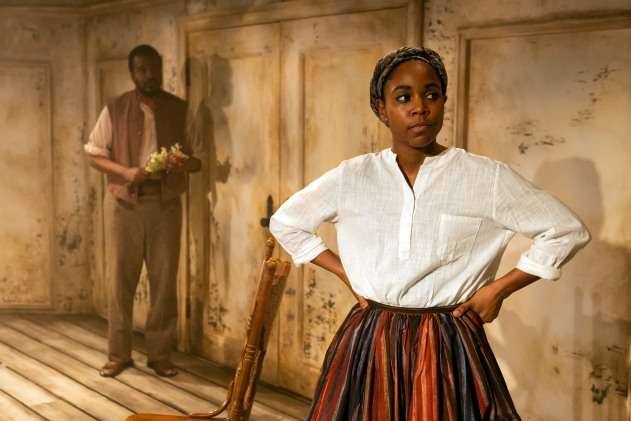 BEHIND THE SHEET at EST
Charly Evon Simpson's new historical play BEHIND THE SHEET is based on the true story of the "father of modern gynecology," J. Marion Sims, and the enslaved women who he experimented upon, and who aided in his surgeries, as he developed a medical treatment for vaginal fistulas. The play was commissioned and developed through the Sloan Foundation's partnership with the Ensemble Studio Theatre. BEHIND THE SHEET was selected as a Critic's Pick by the New York Times, and runs through February 10 at the Ensemble Studio Theatre.
This is a monthly listing of science-themed cultural offerings about town.