August Science & Film Goings On
Here is a selection of creative takes on the world of science and film for the month of August:
OKJA
From writer and director Bong Joon-Ho (SNOWPIERCER), the new film OKJA features a lovable giant pig whose best friend is the young girl who raised it. It has been genetically modified to be a sustainable source of food. Tilda Swinton, Jake Gyllenhaal, Paul Dano, and Ahn Seo-Hyun star. It is now streaming on Netflix. For more, read about miniature pigs being used for animal testing and also sold as pets.
MARJORIE PRIME
Michael Almereyda's Sloan-winning film MARJORIE PRIME will be released into theatres on August 18 after premiering at Sundance in 2017, where it won the Sloan Feature Film Prize. Based on Jordan Harrison's play of the same name, the film is about an elderly woman with dementia who is kept company by a hologram that converses with her. Lois Smith, Jon Hamm, Tim Robbins, and Geena Davis star. For more, read Science & Film's interview with Michael Almereyda.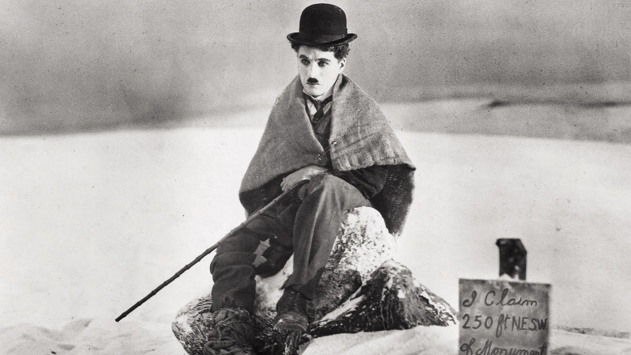 WAR FOR THE PLANET OF THE APES
In the newest edition the PLANET OF THE APES franchise, apes and humans face off for ultimate conquest of the world. But, humans are afflicted with a debilitating virus while the apes have only gotten more intelligent. Twentieth Century Fox, which has released the film, is partnering with the Jane Goodall Institute to create a rehabilitation facility for chimpanzees in the Republic of the Congo. The facility will be named after the film's star, Caesar, who is played by Andy Serkis. The film also stars Woody Harrelson, Steve Zahn, and Amiah Miller, and is written and directed by Matt Reeves.
DAWSON CITY: FROZEN TIME
Bill Morrison's new documentary DAWSON CITY: FROZEN TIME is composed of found footage from 533 nitrate prints unearthed in the 1970s in Dawson City, Canada. The Museum of the Moving Image will screen the film, which tells the story of the former gold mining town of Dawson City through these silent films, beginning on August 18 with Morrison in person. For more, read Science & Film's interview with Morrison about nitrate film.
BOMBSHELL: THE HEDY LAMARR STORY
Up until 2011, when Richard Rhodes's popular book Hedy's Folly was published, little was known about the double life of the famed Hollywood actress Hedy Lamarr. A new Sloan-supported documentary by Alexandra Dean, executive produced by Susan Sarandon, tells the story of Lamarr's technological innovations. These include a technology now known as spread-spectrum which is used in GPS units and cell phones. BOMBSHELL: THE HEDY LAMARR story will play at the San Francisco Jewish Film Festival on August 5 and will make its television premiere on American Masters in 2018.
SEE IT BIG! 70MM AT MUSEUM OF THE MOVING IMAGE
The Museum of the Moving Image's annual summer program of 70mm films includes Stanley Kubrick's 2001: A SPACE ODYSSEY and Christopher Nolan's INTERSTELLAR. 2001 will play from August 3 through 6, and INTERSTELLAR from August 18 through 20. For more, read about Kubrick's design of HAL 9000 and Nolan's visualization of a black hole.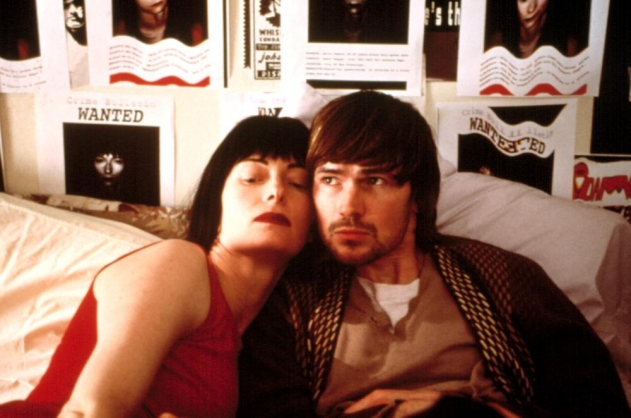 FUTURE IMPERFECT AT THE MUSEUM OF MODERN ART
The Museum of Modern Art's series, "Future Imperfect: The Uncanny in Science Fiction," is screening 70 science fiction films all summer. Organized by Film Curator Josh Siegel, the series includes three Sloan-supported films by Lynn Hershman Leeson, Michael Almereyda, and Frances Bodomo. Science & Film interviewed: a psychologist about previsions of the future and MINORITY REPORT, which plays August 14; a molecular biologist about genetic sequencing and GATTACA, which plays August 19; and Leeson and a biologist about asexual reproduction and TEKNOLUST, which plays on August 16.
ROBERT RAUSCHENBERG AT THE MUSEUM OF MODERN ART
The indefatigable, genius artist Robert Rauschenberg is the subject of a career retrospective at the Museum of Modern Art. In "Robert Rauschenberg: Among Friends," his frequent collaborations with artists working in different mediums as well as professionals working in different fields is exhibited. Prize among Rauschenberg's many contributions to the fields of both art and science was the group Experiments in Art and Technology (E.A.T.). In collaboration with Bell Telephone Laboratories' engineer Billy Klüver, Rauschenberg established E.A.T. to pair engineers with artists to realize new works. Many of the filmmakers who first worked with computer graphics, such as Stan VanDerBeek and Lillian Schwartz, were members. "Robert Rauschenberg: Among Friends" is curated by Leah Dickerman and on view through September 17.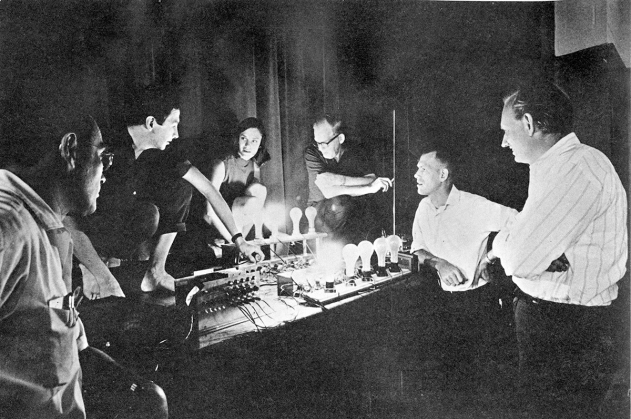 MOSQUITOES AT THE NATIONAL THEATRE
Lucy Kirkwood's Sloan-commissioned play MOSQUITOES makes its world premiere at the National Theatre in London. It is about a particle physicist working at the Large Hadron Collider whose sister comes to stay at an inopportune time. Rufus Norris directs, and Olivia Williams and Olivia Colman star. The play runs now through September 28.
This is a monthly listing of science-themed cultural offerings about town.