Operator Opens Theatrically with Distribution Grant
Los Angeles-based non-profit Film Independent has awarded $80,000 to two Sloan-supported films. Logan Kibens' completed feature film OPERATOR, which premiered at SXSW, was awarded $50,000 to help the film reach audiences. Frances Bodomo's feature film script AFRONAUTS was awarded $30,000 and its producers–Vincho Nchogu and Ryan Zacarias–will receive support at the Film Independent Producer's Lab. OPERATOR is the second winner of the Distribution Grant, which was first awarded in 2015 to Michael Almereyda's EXPERIMENTER.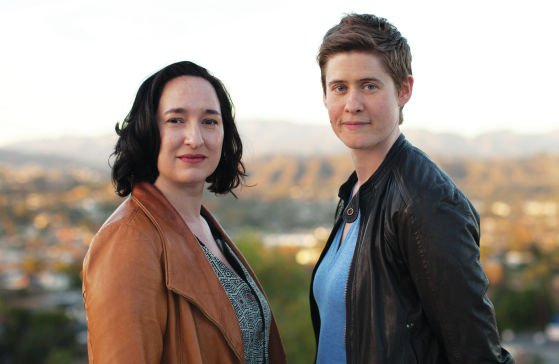 OPERATOR is about a man torn between having a relationship with a programmable robot or an unpredictable human. Martin Starr plays a computer programmer and Mae Whitman plays his wife. He is tasked with programming the voice of an Interactive Voice Responsive (IVR) system (the voice which acts as an answering service for customer-care lines). When he chooses to model it on his wife, he has trouble keeping his emotions in check. OPERATOR is co-written by the couple Logan Kibens and Sharon Greene. The film has received multiple Sloan grants and it will be in limited release via The Orchard beginning November 8, 2016.
The recipient of Sloan development funds, co-writers Kibens and Greene used part of the funding to research the work of IVR designers. As Kibens told Science & Film, the team visited everyone involved in IVR production, "from the linguists who write the language (almost all women, with PhDs in psycholinguistics), to the sound engineer who records the vocal talent, to the coders who build the machine's response architecture line by line."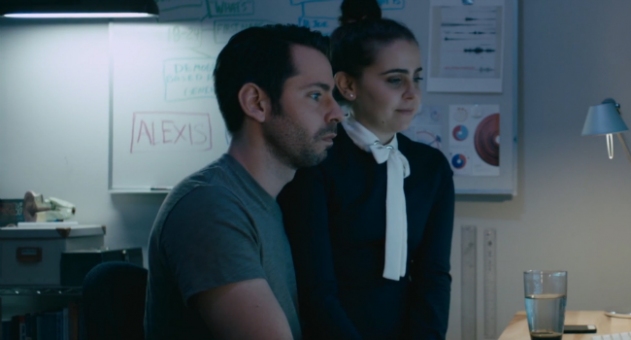 The second recipient of Sloan-support from Film Independent is Frances Bodomo's film AFRONAUTS, which began as a short. The short, produced by Isabella Wing-Davey, is screening at the Whitney Museum of American Art as part of a program on Afrofuturism and science fiction coinciding with the Museum's exhibition Dreamlands. AFRONAUTS is about a colony which self-exiled into the Zambian desert in the 1960s in order to build a rocket to reach the moon. The story is based on true events. The feature film is still in script stage, and Bodomo plans to shoot in Zambia.
Film Independent also accepted the feature film script THE BURNING SEASON, which received previous support from the Tribeca Film Institute-Sloan Filmmaker Fund, into the Producers Lab. THE BURNING SEASON is a mother-daughter story which takes place in Madagascar where a scientist is studying the threatened lemur population. Writer and producer Jenny Halper told Science & Film that the team "talked about having our lead actress work with the lemurs, and filming her verité style, just shoot and see what happens." They plan to begin shooting in 2017.
Film Independent produces the annual Independent Spirit Awards and Los Angeles Film Festival. AFRONAUTS and OPERATOR have each received multiple Sloan grants via different institutional partners. The Sundance Institute and Film Independent have both supported OPERATOR, and New York University Tisch School of the Arts, Tribeca Film Institute, and Film Independent have each supported AFRONAUTS. Other films which have received multiple Sloan grants–until they reach audiences in theaters–include Jenny Deller's female-driven drama FUTURE WEATHER.