Highlights: Dreamlands Screenings
The Whitney Museum of American Art's new exhibition Dreamlands, curated by Chrissie Iles, is perhaps the Museum's most ambitious exhibition to date. It covers the history of immersive cinema from 1905 to the present in an 18,000 square foot gallery. The frogs from MAGNOLIA are immortalized in resin and hang from the ceiling, a two-dimensional stock character given life by ten different video artists including Pierre Huyghe and Phillipe Pareno is screening in one gallery, Oskar Schlemmer's Bauhaus masterpiece THE TRIADIC BALLET plays in a loop, and the female cyborg from METROPOLIS inhabits one space. Accompanying Dreamlands, which is on view now until February 5 of 2017, is a series of screenings at the Whitney and at Microscope Gallery in Bushwick, Brooklyn.
Two Sloan-supported filmmakers will have their films presented as part of the Whitney Museum's film program. Frances Bodomo's short film AFRONAUTS, about the Zambian space race in the 1960s, will be screened as part of a program called "Afrofuturism: Black Science Fiction," on November 6. Lynn Hershman Leeson's 1994 short, SEDUCTION OF A CYBORG, will screen as part of "Feelings are Facts: A Neuro-Cinema," on January 13.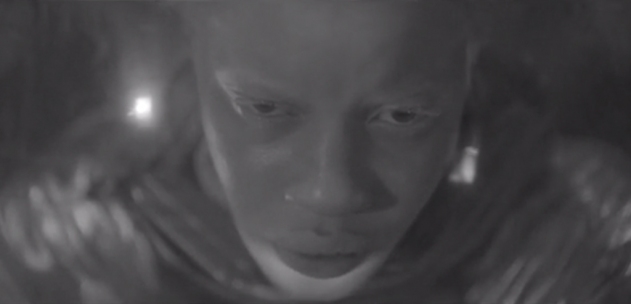 Additional highlights from the Whitney's program include the October 29 series "Outer Space," with films by Jordan Belson–who created visual projections for the San Francisco Planetarium–and Stan VanDerBeek, who made some of the first computer animations at Bell Laboratories. On January 8, a special edition of BLADE RUNNER rendered by an artificial intelligence system will be screened. On January 20, "The Color of Light" will feature the work of filmmakers such as Leslie Thornton and Stan Brakhage; each filmmaker physically altered celluloid by painting, drawing, or layering.

Dreamlands extends into Brooklyn with Dreamlands: Expanded at Microscope–a white-box gallery of 15,000 square feet. The artists Andrea Monti and Elle Burchill began Microscope Gallery in 2010, "in order to deal with forms that are underrepresented in the art world," they told Science & Film during a gallery visit. Microscope's program of screenings is based around the idea of expanded cinema, a term first used by Jonas Mekas in 1965. The artworks Microscope has programmed expand beyond the screen and are often presented by the artist themselves.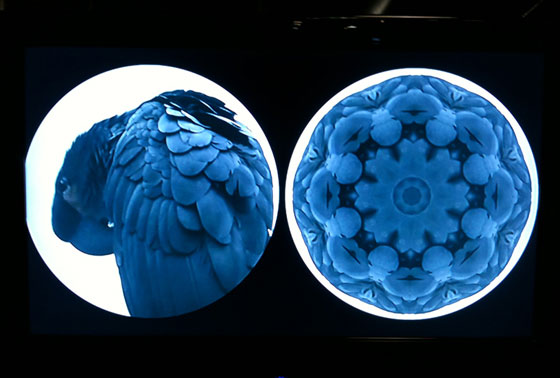 On November 5 at Microscope, the filmmaker and founder of the "Collective For Living Cinema," Ken Jacobs, will present his work "Black Space." Lary 7 will perform a new iteration of Kurt Schwerdtfeger's 1922 piece on November 11. On November 14, pioneering filmmaker Barbara Hammer will premiere a new work which incorporates video projections and a live score by Scott Norman Johnson on cello. "I think for this kind of work, there may be some things that are easier done outside an institution," said Elle Burchill. "Everyone matters in the performance. Every sneeze becomes part of the art," she continued. In expanded cinema, the artist's performance is closer to that of a musician. Burchill said, "as the performance is happening and the artist is feeling what is going on, they are making decisions on the spot. There is an energy everyone is part of."
The full program for the Whitney screenings and the Microscope screenings is available online.