Science Films at IDFA 2022
IDFA (International Documentary Film Festival Amsterdam) returns to Amsterdam for its 35th edition November 9 to 20. Across 13 of the festival's 16 program sections, we have rounded up the science and technology-themed projects to look out for, with descriptions excerpted from the festival's programmers. Anxieties about humans' relationship to the planet are represented throughout this selection. Maarten Isaäk de Heer's SWARM explores the migratory patterns of birds disturbed by climate change. Those left just as disturbed by that exploration may take heart catching Shaunak Sen's buzzed-about ALL THAT BREATHES, which features two brothers devoted to saving New Delhi's black kites.
For those with an interest in the history of the atomic bomb, we echo Laura Poitras's recommendation of PROJECT CROSSROADS. (As IDFA's Guest of Honour this year, Poitras's selections comprise the festival's 'Top 10' section.) This archival footage taken by the U.S. Department of Energy in 1946 shows some of the first nuclear testing at Bikini Atoll. The film's impact may lay the groundwork for A COMPASSIONATE SPY. Featured in the Master's program, Steve James's feature tells the story of physicist Ted Hall, whose participation in the Manhattan Project led him to leak atomic secrets to the Soviet Union in 1951.
For those seeking a brief departure from the dire, we recommend a brief departure from Earth, via one of the festival's intriguing immersive offerings. Tamara Shogaolu's ECHOES OF SILENCE turns to space, making a semiotic inquiry into the sounds we associate with it as a result of film and television creations. Lastly, return to Earth as a meteorite: the world premiere of Mathilde Renault's installation THE BUTTERFLY EFFECT harnesses years of scientific data to inform a sensory experience that traces the journey of a billion-year-old rock on its path from shooting star to meteorite.
IDFA DOCLAB COMPETITION FOR IMMERSIVE NON-FICTION
THE ANTICIPATION OF RAIN. Dir. Naima Karim. World Premiere. "Bangladeshi artist Naima Karim was paralyzed by a virus and for a year could do nothing but look at the sky. She then experienced the monsoon even more intensely than usual. [...] For the three-dimensional VR experience THE ANTICIPATION OF RAIN, Karim painted a landscape along a boundary of coastal forest and beach, where this meteorological spectacle takes place at an accelerated pace. Karim describes the arrival of the monsoon as a romantic time of year, but also notes that climate change has made the rainy season increasingly unpredictable and extreme."
THE BUTTERFLY EFFECT. Dir. Mathilde Renault. World Premiere. "THE BUTTERFLY EFFECT is an installation that connects with all our senses to make intimate acquaintance with an entity from outer space: a 4.5 billion-year-old fragment of rock, to be precise. It was traveling through the universe when it hit our atmosphere, became a shooting star, and fell to earth as a meteorite. The installation thus provides a physical encounter with geography that is many light years removed from human life. A variety of techniques are used to translate the various forms of scientific analysis applied to meteorites into sensory experiences, with light, sound, smell and video revealing all that's going on beneath the surface of the rock."
DANCING WITH DEAD ANIMALS. Dir. Maarten Isaäk de Heer. World Premiere. "Animation artist Maarten Isaäk de Heer was astonished by the huge number of animal deaths in his direct environment: from masses of fruit flies all dying together, to mice brought in by his own cat. He decided to make a record of all of the dead creatures he encountered over the course of a single spring and summer. Making 3D photograms of their sometimes semi-decomposed bodies enabled him to bring them back to life [...] simply illustrating the same biology that governs us all."
PLASTISAPIENS. Dir. Miri Chekhanovich, Edith Jorisch. European Premiere. "Microscopic plastic particles are now everywhere, including in the food we eat. What implications does this have for the future of humanity? In this VR eco-fiction you experience the gradual evolution from microbe to plastisapiens: from a single-celled organism from the earliest prehistoric times, via a mollusk with tentacles, and finally to a breathing hybrid creature."
IDFA DOCLAB COMPETITION FOR DIGITAL STORYTELLING
ALONE TOGETHER. Dir. Dustin Harvey. International Premiere. "Widespread loneliness has become the scourge of the modern age. Could increasingly realistic artificial intelligence offer a solution? This interactive app introduces us to Kya, an employee at the fictional Alone Together Agency, which hires out replacement family members to lonely people."
---
READ MORE:
Director Interview: ALL THAT BREATHES
---
BORDER BIRDS. Dir. Bieke Depoorter, Dries Depoorter. World Premiere. "While humans erect more and more physical boundaries around the world, birds just carry on cheerfully ignoring them. The brother and sister team Dries and Bieke Depoorter took thousands of photographs of these winged border-crossers by first training artificial intelligence to recognize them in video footage. With this AI, they monitored publicly accessible surveillance cameras at several politically sensitive borders: between Mexico and the United States, Morocco and Spain, Greece and Turkey, and France and England."
SOCIAL BOUQUET. Dir. Constant Dullaart. World Premiere. "During the Covid-19 pandemic, internet and media artist Constant Dullaart built his own platform as a response to existing social media. It's a place where you can genuinely get together with friends, rather than just being a target for clickbait or competing with others for likes and comments. This is an artistic attempt to reclaim the online space that we lost to practical and work applications during the pandemic, because surely more should be possible in an online encounter than just an efficient Zoom meeting."
IDFA COMPETITION FOR SHORT DOCUMENTARY
BUDAPEST SILO. Dir. Zsófia Paczolay. World Premiere. "József works at the largest still-operational grain silo in Budapest. He's been doing this work for more than 30 years, and lives in a container home next to the structure, where trucks and trains rumble past his window. When he is lowered into the ten-story-deep silos to clean them, he looks like a scuba diver at work. These scenes are captured with stunning, contrast-rich camerawork, and ably edited with a strong sound design. It's dangerous work for József, not least because he has been exposed to crop dust for many years now. The growing threat to his health could even lead to his death. But he can't escape it. In fact he seems to have become an integral part of his environment."
MOTHER EARTH'S INNER ORGANS. Dir. Ana Bravo-Perez. World Premiere. "The first mountains that the Amsterdam-based Colombian artist and filmmaker Ana Bravo Pérez saw in the Netherlands were black. In this experimental work, she follows the stench of the coal in the port of Amsterdam back to its origin: an open wound in northern Colombia. The mine is located in the territory of the Wayuu and has a huge impact on the indigenous people."
MOUNTAIN MAN. Dir. Arun Bhattarai. World Premiere. "In Bhutan, 11-year-old Yangchen's father is the country's glacier specialist, and thus the only person authorized to climb the mountains, which are considered to be sacred. He spends months away from home measuring the rapidly melting glaciers. While hiking through the snow to the farthest reaches of the Bhutanese Himalayas, he faithfully shoots videos for his daughter with his phone. These videos take the viewer into breathtaking landscapes, but it also becomes increasingly apparent that something irreversible is happening. We follow Yangchen's daily life at school and at home, where she prays at an altar that her father won't disturb the snow lion. [...] But in reality, the biggest threat to the snow lion's survival is not Yangchen's father, but climate change."
---
READ MORE:
acquelyn Mills on GEOGRAPHIES OF SOLITUDE
---
MOUNTAIN FLESH. Dir. Valentina Shasivari. World Premiere. "In a Swiss mountain village, hikers head out, a fountain splashes reassuringly and a churchwarden prepares a mass. Debut director Valentina Shasivari evokes the calm of this serene landscape with tightly framed shots in contrast-rich black-and-white. But the soundtrack, with its creaks and crackles emanating from underground, beneath the mountains, raises questions and a creeping, ominous feeling. There's something going on here, but what is it? Men with high-tech measuring instruments pepper the landscape, and local people study their surroundings intensely. A meditation on people versus nature, and religion versus science creates a portrait of a community living under constant threat."
LUMINOUS
UNCANNY ME. Dir. Katharina Pethke. International Premiere. "Lale is a hard-working photo model. She spends all her time creating a robotic form of perfection, and on her way between photo sessions and hotel rooms, she wonders if there is still any space left for the real Lale. But now she's discovered a way to get more freedom, she explains to her mother. She can get her body scanned to create a digital clone that can also become a model, in the virtual world. But what if this avatar starts living a life of its own? Before leaping into the abyss, she decides to find out more about the moral and other implications."
FRONTLIGHT
BEYOND EXTINCTION: SINIXT RESURGENCE. Dir. Ali Kazimi. International Premiere. "While other indigenous peoples have legal rights, the Sinixt have none, because they are officially extinct. But the fact is they're still there. Passionate Sinixt matriarch and activist Marilyn James is among those who have been fighting for decades to correct this injustice and bring about a cultural revival. Archaeological research, fierce protests and complicated lawsuits have already brought results and new awareness, but the battle is not yet over."
IDFA ON STAGE
SLUMBERLAND. Dir. Emma Bexell Stanisic, Stefan Bexell Stanisic, Robin Jonsson. World Premiere. "In a Swedish newspaper, a social worker from Stockholm described how he often receives messages in the middle of the night from the young offenders he supervises. Their question is always the same: 'Why can't I sleep?' They are not alone; in our 'attention economy' about 30 percent of people now suffer from insomnia. How can we sleep when money is to be made from every second we spend awake and staring at a screen? This group VR experience invites you to get some rest—a radical proposition."
IDFA DOCLAB SPOTLIGHT
ECHOES OF SILENCE. Dir. Tamara Shogaolu. "What does space sound like? In fact, like nothing at all—sound waves can't travel through the interplanetary void. But there's one place where space does have a sound: in the audiovisual universe of film and television. And until STAR WARS became internationally popular and dominated how we imagine space, the way it sounded in different parts of the world varied enormously. [...] ECHOES OF SILENCE is an audio experience with dome projections that takes the viewer on a trip into space as it's seen from different points on Earth. The stylized animations and images of starlit skies as they are observed from various parts of the world are accompanied by the sound of space used in films and television series at each location. In this way the project implicitly questions the predominant Western view of space."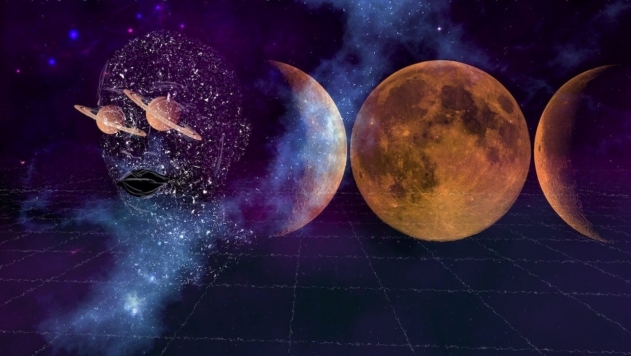 ECHOES OF SILENCE, courtesy of Ado Ato Pictures
PARTITA FOR 8 VOICES. Dir. Michel Lam. Dutch Premiere. "Even before our ancestors banged on a tree trunk with a stick or hollowed out a bone to blow into it, they were already singing. The human voice was the very first musical instrument—and judging by PARTITA FOR 8 VOICES, it's also the most versatile [...] The visitor starts off amid the singers, immersed in the music, in the 360-degree cinematic view. The facial expressions of the singers slowly give way to abstract forms, parts of the score that look like waves, contour lines, galaxies or a flock of swallows. This creates a breathtaking interaction between the oldest means of human expression and state-of-the-art computer graphics."
A RADICAL COMPROMISE. Dir. Daniel Červenka. Dutch Premiere. "Minerals have brought us many benefits. Coal, gas, oil and minerals made the industrial revolution possible, freed a large proportion of humanity from grinding poverty and brought about an unprecedented boom in the world economy. The dark side of this success story is the exhaustion of our planet's resources, something we have only become aware of relatively recently."
SWARM. Dir. Maarten Isaäk de Heer. Dutch Premiere. "Sparrows, robins and great tits have a relatively limited range, but it is not inconceivable that they will soon have to start migrating over long distances. Climate change is transforming the landscapes where they usually settle into uninhabitable, barren plains. This is what we already witness in the 360-degree projection SWARM. The migrating birds form swarms, which provide them with some protection during a journey that demands the utmost of their strength. They keep flying resolutely, but the swarm is also a harbinger of their extinction."
PARADOCS
A STRETCH OF TIME. Dir. Ali Eslami. World Premiere. "A disembodied figure is carried off underground, where he encounters a vast living archive. Attached to this ever-expanding "network body" are capsules filled with fragments of thoughts. The only way our hero can escape is to fulfill the Sisyphean task that has been imposed on him. A STRETCH OF TIME is a new chapter in Ali Eslami's ongoing project FALSE MIRROR, an artistic exploration of post-human life in digital spaces."
STRIKING LAND. Dir. Raul Domingues. Dutch Premiere. "Plowing, furrowing, sowing, hoeing, weeding, watering, fertilizing, harvesting. In Portugal, parts of the countryside are still worked by hand and using classic machinery, by a population that is increasingly aging. With neither commentary nor music, STRIKING LAND shows the intimate relationship between those who cultivate the land and forests traditionally and the precious earth itself. In return for the love and patience they devote to their work, they receive food, building materials and beauty."
THE UNSTABLE OBJECT II. Dir. Daniel Eisenberg. Dutch Premiere. "How does mass production operate in the early 21st century? Director Daniel Eisenberg shows there is no single answer to that question. He documents, with surgical precision, the manufacturing processes in three factories."
MASTERS
A COMPASSIONATE SPY. Dir. Steve James. Dutch Premiere. "When American physicist Ted Hall joined the ultra-secret Manhattan Project in 1943, he became the youngest scientist working on the development of the plutonium bomb. He was so shocked by the results that he decided to hand over atomic secrets to the Soviet Union. He later described it as an act of compassion. It was 1951, at the height of the Cold War, and Hall's act was tantamount to suicide—the nuclear spies Julius and Ethel Rosenberg were executed for less serious crimes. As if by some miracle, however, Ted and his wife Joan managed to stay out of the hands of the FBI."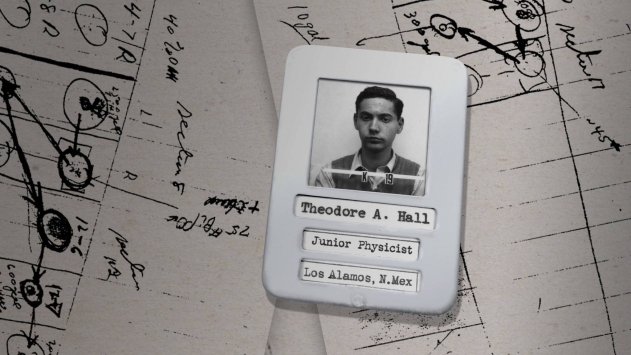 A COMPASSIONATE SPY, courtesy of Participant

DRY GROUND BURNING. Dir. Adirley Queirós, Joana Pimenta. Dutch Premiere. "There is fire, there is oil, there is politics, there is religion. Andreia confidently leads a tough motorcycle gang through the Sol Nascente favela, a large community on the outskirts of Brasilia. She belongs to the Gasolineiras de Kebradas, a group of women under the leadership of Chitara, who take matters into their own hands by refining illegally tapped oil in their own plant."
MATTER OUT OF PLACE. Dir. Nikolaus Geyrhalter. Dutch Premiere. "We humans leave our mark wherever we go: the high-tide line on a Mediterranean shore is a broad band of plastic bottles; a mountain of waste smolders in the Himalayas. Nikolaus Geyrhalterpreviously pointed his patient observational camera at the food industry (OUR DAILY BREAD, 2005), our burrowing into the Earth's crust (EARTH, 2019), and places shaped but now abandoned by humans (HOMO SAPIENS, 2016). In MATTER OUT OF PLACE, he presents a world piling up with trash. Beautifully composed though the scenes surely are, the sight of the endless streams of waste is deeply dispiriting."
THE OIL MACHINE. Dir. Emma Davie . Dutch Premiere. "The time when we described it as "liquid gold" may be over, but our economic, historical and even emotional connection to oil is still very much intact. Oil is in everything from the products in our kitchen cupboards to our pension funds. We are deeply dependent on oil. Let's just admit it: we're addicts. This urgent film examines, from a range of perspectives, an industry that has crept into every pore of our society."
BEST OF FESTS
ALL THAT BREATHES. Dir. Shaunak Sen. Dutch Premiere. "Some days, the black kites literally drop from the sky—the air pollution in Delhi, India, can be so intense that flocks of the birds fall to earth. If they're lucky, they'll find themselves in the care of Nadeem and Saud, two heroic brothers who are concerned about the animals' welfare."
DE HUMANI CORPORIS FABRICA. Dir. Véréna Paravel, Lucien Castaing-Taylor. Dutch Premiere. "In 1543, the Brussels-born physician Andreas Vesalius mapped in detail the human body in his seven-volume De humani corporis fabrica. Now, anthropologist-filmmakers Lucien Castaing-Taylor and Verena Paravel have followed in his footsteps. The pair work with the prestigious Harvard Sensory Ethnography Lab, and previously made the intensely sensorial documentaries LEVIATHAN (about ocean fishing) and CANIBA (about a Japanese cannibal). Their latest film likewise delivers a deeply physical viewing experience. [...] Horror and humor converge in this anatomy lesson with a microscopic level of intimacy. "
GEOGRAPHIES OF SOLITUDE. Dir. Jacquelyn Mills. Dutch Premiere. "For more than 40 years, Zoe Lucas has lived on Sable Island, a small sliver of land—30 by 1½ km—off the Nova Scotia coast, in the Atlantic Ocean. She lives in complete harmony with the magnificent natural environment that she studies, charts, and maintains—where possible. Filmmaker Jacquelyn Mills follows Lucas on her daily walks across the island, in a variety of weather conditions—all equally photogenic—and captures them on 16mm film. The two women inspire one another with their interest in research and art, and this gives rise to new projects. [...] But Lucas's life on the island is not all idyllic, because pollution, especially from plastics, has reached Sable Island."
NOTHING LASTS FOREVER. Dir. Jason Kohn. Dutch Premiere. "The value of a diamond is determined by its color, clarity, carat and cut. But there's another brilliant concept that has made the diamond the symbol we know it as today: marketing. [...] The rocks produced in factories are often indistinguishable from natural ones, and for some time now they've been essential to industry—and the jewelry business. What does all this mean for the diamond of the future? What is fake and what is real, if we can't even tell the difference? What is it that's being sold to us? In this revealing film—by a director whose work clearly reflects his years alongside the documentary legend Errol Morris—a series of extraordinary characters from the industry disrupt the rock-solid idea that diamonds are forever."
---
READ MORE:
Véréna Paravel and Lucien Castaing-Taylor on DE HUMANI CORPORIS FABRICA
---
WILDCAT. Dir. Melissa Lesh, Trevor Beck Frost. European Premiere. "The British soldier Harry Turner was 18 when he was deployed to Afghanistan. He returned from the war a broken man. Struggling with PTSD, depression and suicidal thoughts, he travels deep into the Peruvian rainforest, where he meets the US scientist Samantha. Together, they take care of an orphaned ocelot, a small spotted wildcat."
TOP 10
LA JETÉE. Dir. Chris Marker. "Paris, sometime after a Third World War. Nuclear devastation has left people living underground, sheltering from the deadly radiation at the surface. Scientists are experimenting with time travel, in the hope that salvation for the desperate present can be found in the future or past. Prisoners are their guinea pigs. Most don't survive the shock of a leap through time, but one of them proves to be highly successful. This is because of his fixation with a powerful childhood memory. [...] The famous experimental short film tells the story entirely in still, black-and-white images. The dry voice-over, narrating the story as if it were a scientific report, creates an atmosphere that is at the same time both clinical and poetic."
PROJECT CROSSROADS. Dir. U.S. Department of Energy. "In July 1946, the United States conducted the first pair of nuclear tests at the Bikini atoll. This film is part of the official record of that operation, which was meant to establish the forces that military equipment and troops would be exposed to at the dawn of a new era of nuclear warfare. The archive film shows a fleet of retired warships positioned at various distances from the intended target, equipped with anything you would normally find aboard, from food supplies to tanks. Goats, pigs and mice substitute for military personnel. At a safe distance, a sizeable press delegation has gathered to witness this historic moment."
RETROSPECTIVE
ALL THE BEAUTY AND THE BLOODSHED. Dir. Laura Poitras. Dutch Premiere. "Activist Nan Goldin and artist Nan Goldin are inextricably bound up with one another in this candid documentary on the groundbreaking American photographer. Oscar-winning director Laura Poitras (CITIZENFOUR) interviews Goldin about her life and what drives her. [...] Nowadays, she devotes her energies to her activist group PAIN (Prescription Addiction Intervention Now), which stands up for people addicted to painkillers and fights the producers of these medications, the Sacklers. This family has made billions of dollars from sales of OxyContin, contributing to the opioid crisis in the US."
TERROR CONTAGION. Dir. Laura Poitras. "It spreads like a real virus, leaping from one infected person to everyone else in their network: that's the conclusion of filmmaker Laura Poitras and research group Forensic Architecture (FA) about Pegasus spyware, which is made by the Israeli company NSO. Without you noticing, Pegasus can take control of your smartphone, extract all your information and even send messages in your name. [...] Brian Eno composed an ominous soundscape for this chilling short documentary (part of the anthology film The Year of the Everlasting Storm) which shows that surveillance is a form of violence."
FOCUS: AROUND MASCULINITY
BURDEN OF DREAMS. Dir. Les Blank. "A disconcerting account of the crazy circumstances under which Werner Herzog shot his masterpiece FITZCARRALDO (1982). Just like his megalomaniac lead character, Herzog wanted to haul a steamship across a mountain in the Peruvian jungle in order to create an opera in the wilderness."
---
More from Sloan Science and Film: