Science Films at NYFF59

The 59th Annual New York Film Festival (NYFF), set to take place September 24-October 10 at Film at Lincoln Center as well as locations around the city, includes 18 science or technology-related short and feature-length films in its lineup. Those films are listed below, with descriptions quoted from festival programmers.
Main Slate
IL BUCO
Michelangelo Frammartino
"Michelangelo Frammartino's long-awaited first feature in a decade, following LE QUATTRO VOLTE, is another work of nearly wordless natural beauty that touches on the mystical, based on the true adventures of a group of young speleologists who in 1961 descended into a hole in the mountains of Calabria to explore what was then the third-deepest known cave on Earth."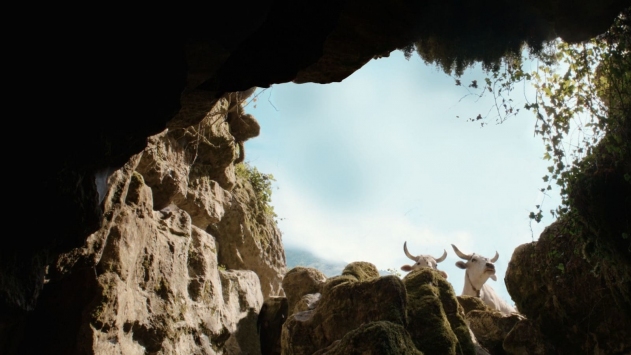 IL BUCO. Courtesy of Doppino Nodo Double Bind/Coproduction Office.
FUTURA
Pietro Marcello, Francesco Munzi, Alice Rohrwacher
"A collective of three Italian filmmakers known for their politically acute cinema—Pietro Marcello (MARTIN EDEN), Francesco Munzi (BLACK SOULS), and Alice Rohrwacher (HAPPY AS LAZZARO)—revealingly interview a cross-section of their nation's youth about their hopes, dreams, and fears for the future."
MEMORIA
Apichatpong Weerasethakul
"In the grandest yet most becalmed of Apichatpong Weerasethakul's works, Jessica (Tilda Swinton), an expat botanist visiting her hospitalized sister in Bogotá, becomes ever more disturbed by an abyssal sound that haunts her sleepless nights and bleary-eyed days. It's a personal journey that's also historical excavation, yielding a film of profound serenity."
NEPTUNE FROST
Saul Williams and Anisia Uzeyman
"Multi-hyphenate, multidisciplinary artist Saul Williams brings his unique dynamism to this Afrofuturist vision co-directed with Anisia Uzeyman, a sci-fi punk musical that takes place amidst the hilltops of Burundi, where a collective of computer hackers emerges from within a coltan mining community."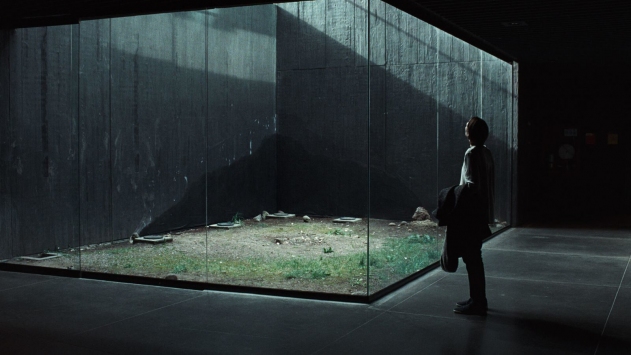 MEMORIA. Courtesy of NEON.
VORTEX
Gaspar Noé
"Finding new depths of tenderness without forgoing the uncompromising fatalism that defines his work, Gaspar Noé guides us through a handful of dark days in the lives of an elderly couple in Paris: a retired psychiatrist (Françoise Lebrun) and a writer (Dario Argento) working on a book about the intersection of cinema and dreams."
Spotlight
BELLE
Mamoru Hosoda
"In his densely beautiful, eye-popping animated spectacle, MIRAI director Mamoru Hosoda tells the exhilarating story of a shy teenager who becomes an online sensation as a magical pop star named Belle in a parallel virtual universe known as the 'U.'"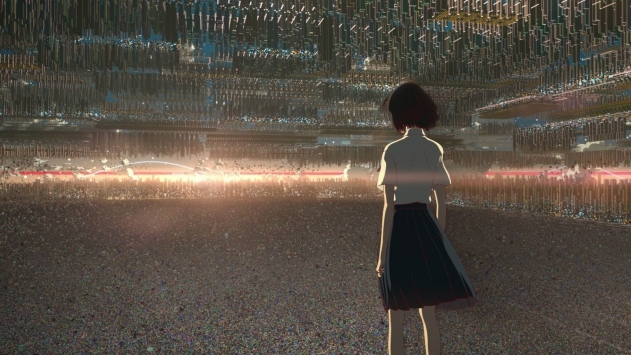 BELLE. Courtesy of GKIDS.
DUNE
Denis Villeneuve
"A mythic and emotionally charged hero's journey, DUNE tells the story of Paul Atreides (Timothée Chalamet), a brilliant and gifted young man born into a great destiny beyond his understanding in visionary filmmaker Denis Villeneuve's adaptation of Frank Herbert's seminal novel."
Currents
ALL ABOUT MY SISTERS
Wang Qiong
"A major new voice in nonfiction cinema, Wang Qiong documents with unflinching and harrowing honesty her own fractured family, gradually revealing the personal and psychological effects of China's one-child policy on the individual, the family unit, and women in society at large."
NATURE
Artavazd Peleshian
"Artavazd Peleshian's first feature film in nearly 30 years is an epic return to his major theme: humanity in harmony and conflict with the natural world. Rendered in stark black and white, Peleshian's elegant, relentless montage of found disaster videos imparts an overwhelming experience of nature's vast, destructive processes of regeneration."
PRISM
Eléonore Yameogo, An van. Dienderen, Rosine Mbakam
"The lighting for movie cameras has always been calibrated for white skin; three filmmakers collectively explore the literal, theoretical, and philosophical dimensions of that reality in this discursive, playful, and profound work of nonfiction."
Program 1
38
Daniel Chew and Micaela Durand
"Vivid interruptions of sound and images fragment the psychic landscape of a 38-year-old woman who becomes obsessed with the social media presence of the young woman who broke up her relationship."
Program 2
DO NOT CIRCULATE
Tiffany Sia
"The timeline and vertical aspect ratio of social media set the formal parameters for Tiffany Sia's essay film, which follows the image trail of a single event in Hong Kong from the 2019 protests."
ALL OF YOUR STARS ARE BUT DUST ON MY SHOES
Haig Aivazian
"Provocatively scrambling geography and chronology, Haig Aivazian's densely associative montage writes a history of illumination as it intersects with the technological evolution of state and police control."
Program 3
HOMAGE TO THE WORK OF PHILIP HENRY GOSSE
Pablo Martín Weber
"Pablo Martín Weber's video essay forges a link between the creative abundance of computer imaging and artificial intelligence and the speculative cosmologies of Philip Henry Gosse, a 19th-century naturalist and advocate for science."
Program 5
ESTUARY
Ross Meckfessel
"Inescapable forces intersect in Ross Meckfessel's ESTUARY when the increasingly unreal landscape of everyday life is invaded by the hyperreality of computer graphics and AI social-media influencers."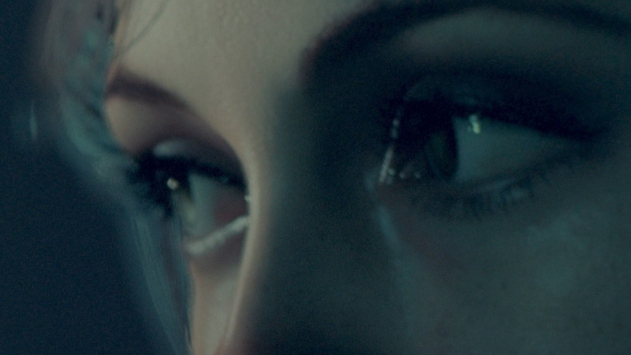 ESTUARY. Courtesy of Ross Meckfessel.
Program 6
TO PICK A FLOWER
Shireen Seno
"Shireen Seno's video essay explores the transformation and commodification of nature through archival photographs from the American colonial occupation of the Philippines in the first half of the 20th century."
Program 8
FICTIONS
Manuela de Laborde
"FICTIONS conjures representations as if imagined from the perspective of the plant world. 'Lithic' lifeforms made out of ceramic and organic matter were filmed in motion by a mobile of film cameras."
Amos Vogel Program 1: Cinema 16
UNCONSCIOUS MOTIVATION
Lester F. Beck
"Produced by Dr. Lester F. Beck of the University of Oregon, this astonishing 40-minute motion picture is an unrehearsed, authentic clinical record, showing the inducement of an artificial neurosis by hypnotic suggestion in a young man and a young woman."
---
More from Sloan Science and Film: