Science Films at TIFF 2021

The 2021 Toronto International Film Festival (TIFF), being held both in-person and online September 9 through 18, features a number of science or technology-themed films. Spanning eight sections and encompassing feature films and documentaries, below is our selection of the 25 science or technology-themed feature-length films in this year's festival. Descriptions are quoted from festival programmers. We will be providing coverage.
TIFF DOCS
BURNING
Eva Orner
"Oscar-winning filmmaker Eva Orner focuses on devastating fires in Australia and the lack of political will to address climate change."
BECOMING COUSTEAU
Liz Garbus
"Liz Garbus dives into the archives of the undersea explorer who tried decades ago to warn the world about the climate crisis."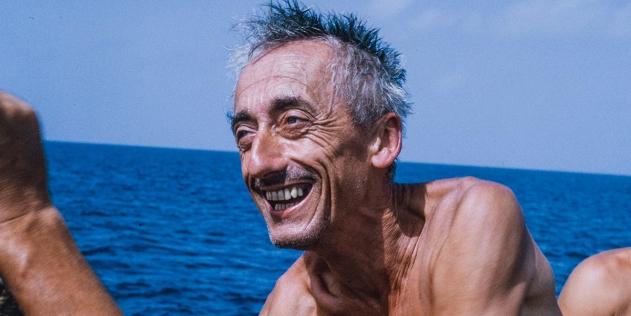 BECOMING COUSTEAU, Courtesy of TIFF.
THE RESCUE
E. Chai Vasarhelyi, Jimmy Chin
"Oscar-winning directors E. Chai Vasarhelyi and Jimmy Chin detail the headline-making rescue of a Thai soccer team trapped in a cave for 16 days."
LISTENING TO KENNY G
Penny Lane
"Penny Lane's documentary takes a witty and provocative look at the easy-listening saxophonist's story while asking: what makes music good or bad?"
WOCHIIGII LO: END OF THE PEACE
Heather Hatch
"The many environmental, social, legal and human perils of BC's controversial Site C hydro dam project are explored in Heather Hatch's must-watch doc."
CONTEMPORARY WORLD CINEMA
COSTA BRAVA, LEBANON
Mounia Akl
"Saleh Bakri and Nadine Labaki star in Mounia Akl's impassioned debut, an eerie family drama set amid a raging climate crisis in near-future Lebanon."
KICKING BLOOD
Blaine Thurier
"Blaine Thurier's sultry, perma-stoned, ultra-modern spin on the vampire genre evokes cult-horror figures like George A. Romero and Stuart Gordon."
NOBODY HAS TO KNOW
Bouli Lanners
"Belgian writer, director, and actor Bouli Lanners' latest is an engrossing drama about one man's amnesia and the love story that rewrites his past."
OUT OF SYNC
Juanjo Giménez
"In the latest from director Juanjo Giménez, a sound designer must rethink her career and life when her vision and hearing fall out of sync."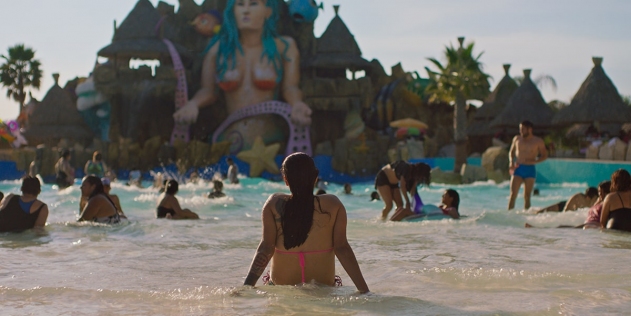 THE OTHER TOM, Courtesy of TIFF.
THE OTHER TOM
Rodrigo Plá, Laura Santullo
"A mother risks losing custody of her son when she refuses to continue medicating his ADHD, after an accident alerts her to the drugs' side-effects."
WHETHER THE WEATHER IS FINE
Carlo Francisco Manatad
"After a devastating typhoon in the Philippines, three characters must decide whether to stay home or escape to Manila and leave their pasts behind."
DISCOVERY
ANATOLIAN LEOPARD
Emre Kayış
"To help save the Turkish zoo where they work, two employees collude to hide the death of a leopard, in director Emre Kayış's feature debut."
LO INVISIBLE
Javier Andrade
"Javier Andrade's dazzling and mysterious film follows a woman who comes home from a psychiatric clinic after a bout with severe postpartum depression."
PLATFORM
EARWIG
Lucile Hadžihalilović
"A young girl with ice cubes for teeth begins a mysterious journey, in director Lucile Hadžihalilović's hallucinatory, haunting, and beautiful film."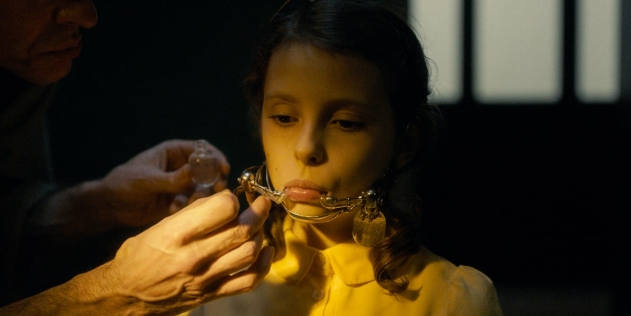 EARWIG, Courtesy of TIFF.
WAVELENGTHS
FUTURA
Pietro Marcello, Francesco Munzi, Alice Rohrwacher
"Pietro Marcello, Francesco Munzi, and Alice Rohrwacher's collaboration is both a portrait of Italian youth and a deep look at global uncertainty."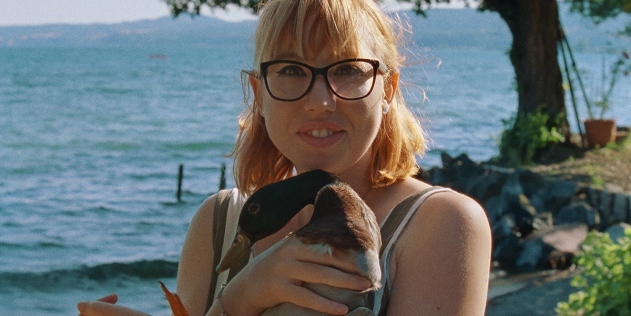 FUTURA, Courtesy of TIFF.
NEPTUNE FROST
Saul Williams, Anisia Uzeyman
"An Afro-sonic sci-fi musical composed by Saul Williams, in which a cosmic romance between an intersex hacker and a coltan miner seeds the revolution."
MIDNIGHT MADNESS
AFTER BLUE (DIRTY PARADISE)
Bertrand Mandico
"A hairdresser and her teenage daughter hunt a notorious killer in this erotic sci-fi acid western from cult iconoclast Bertrand Mandico."
DASHCAM
Rob Savage
"A caustic online streamer's anarchic behaviour triggers a non-stop nightmare in the latest screenlife frightfest from Rob Savage (HOST)."
GALA
DEAR EVAN HANSEN
Stephen Chbosky
"Julianne Moore and Ben Platt star in this adaptation of Steven Levenson's Tony Award–winning musical about adolescence, grief, and transcendence."
NIGHT RAIDERS
Danis Goulet
"Danis Goulet's singular thriller draws on Canada's ugly colonial legacy for a propulsive piece of genre cinema set in a dystopian postwar future."
SPECIAL PRESENTATIONS
DUNE
Denis Villeneuve
"Denis Villeneuve's much-anticipated retelling of Frank Herbert's sci-fi epic stars Timothée Chalamet, Rebecca Ferguson, Oscar Isaac, Josh Brolin, Stellan Skarsgård, and Zendaya."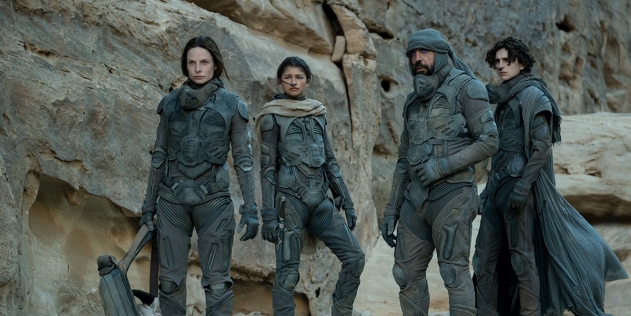 DUNE, Courtesy of TIFF.
ENCOUNTER
Michael Pearce
"A decorated Marine (Riz Ahmed) goes on a rescue mission to save his two young sons from an inhuman threat, in the latest from director Michael Pearce."
I'M YOUR MAN
Maria Schrader
"Maria Schrader's unlikely sci-fi rom-com explores human relationships through the inquisitive eyes of a cyborg. Starring Dan Stevens and Maren Eggert."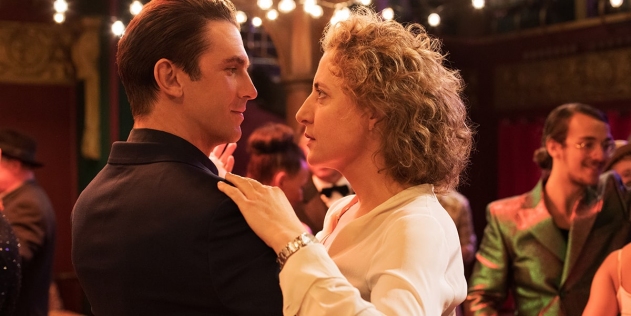 I'M YOUR MAN, Courtesy of TIFF.
MEMORIA
Apichatpong Weerasethakul
"Apichatpong Weerasethakul's long-awaited new feature stars Tilda Swinton as a woman reeling from a mysterious event."
WOLF
Nathalie Biancheri
"In Nathalie Biancheri's sophomore feature, George MacKay's wolf encounters Lily-Rose Depp's wildcat in a radical behavioural reform institute."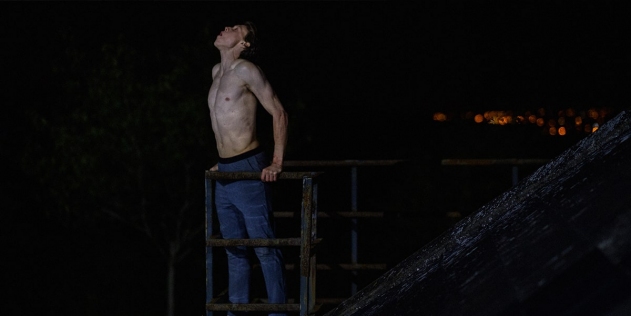 WOLF, Courtesy of TIFF.
In addition to the above, the TIFF Industry Selects—available on the festival's Digital Cinema platform—includes films such as THE PINK CLOUD that we have covered at other festivals.
---
More from Sloan Science and Film: