Preview of Science at Sundance 2021
The 2021 festival season begins with Sundance, which will take place primarily online from January 28-February 3. Of the 71 feature films in the program, 17 are science or technology related. All screenings will take place in Mountain Time, and premiere screenings will still have limited capacity in the digital space. In addition to screenings, festival passholders can enter the New Frontier space where they will be assigned avatar bodies and can chat with fellow participants via audio.
Below is a preview of 17 science-related feature films with descriptions quoted from festival programmers. The annual, juried Alfred P. Sloan Feature Film Prize has been awarded to Alexis Gambis's SON OF MONARCHS, premiering in the NEXT section. The film was recognized by the jury for its "poetic, multilayered portrait of a scientist's growth and self-discovery as he migrates between Mexico and NYC working on transforming nature and uncovering the fluid boundaries that unite past and present and all living things."
U.S. Documentary Competition
ALL LIGHT, EVERYWHERE/ Director: Theo Anthony. "An exploration of the shared histories of cameras, weapons, policing and justice. As surveillance technologies become a fixture in everyday life, the film interrogates the complexity of an objective point of view, probing the biases inherent in both human perception and the lens."
USERS / Director: Natalia Almada. "A mother wonders, will my children love their perfect machines more than they love me, their imperfect mother? She switches on a smart-crib lulling her crying baby to sleep. This perfect mother is everywhere. She watches over us, takes care of us. We listen to her. We trust her."
World Cinema Dramatic Competition
FIRE IN THE MOUNTAINS / Director and Screenwriter: Ajitpal Singh. "A mother toils to save money to build a road in a Himalayan village to take her wheelchair-bound son for physiotherapy, but her husband, who believes that an expensive religious ritual is the remedy, steals her savings." Principal cast: Vinamrata Rai, Chandan Bisht, Mayank Singh Jaira.
---
READ MORE:
Interview With 2018 Sloan-Sundance Winner
---
THE PINK CLOUD / Director and Screenwriter: Iuli Gerbase. "A mysterious and deadly pink cloud appears across the globe, forcing everyone to stay home. Strangers at the outset, Giovana and Yago try to invent themselves as a couple as years of shared lockdown pass. While Yago is living in his own utopia, Giovana feels trapped deep inside." Principal cast: Renata de Lélis, Eduardo Mendonça.
World Cinema Documentary Competition
FAYA DAYI / Director, Screenwriter and Producer: Jessica Beshir. "A spiritual journey into the highlands of Harar, immersed in the rituals of khat, a leaf Sufi Muslims chewed for centuries for religious meditations – and Ethiopia's most lucrative cash crop today. A tapestry of intimate stories offers a window into the dreams of youth under a repressive regime."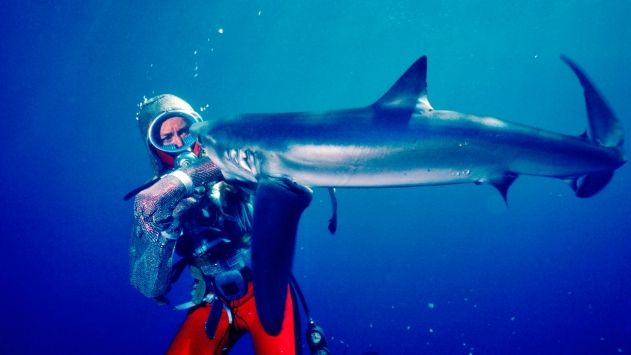 PLAYING WITH SHARKS. Photo courtesy of Sundance Institute.
PLAYING WITH SHARKS / Director and Screenwriter: Sally Aitken. "Valerie Taylor is a shark fanatic and an Australian icon – a marine maverick who forged her way as a fearless diver, cinematographer and conservationist. She filmed the real sharks for JAWS and famously wore a chainmail suit, using herself as shark bait, changing our scientific understanding of sharks forever."
TAMING THE GARDEN / Director Salomé Jashi. "A poetic ode to the rivalry between men and nature."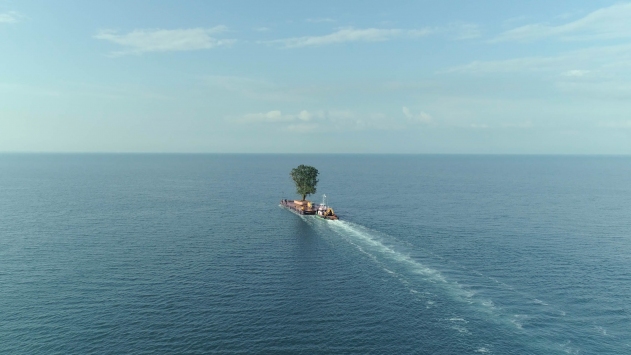 TAMING THE GARDEN. Photo courtesy of Sundance Institute.
Next
CRYPTOZOO / Director and Screenwriter: Dash Shaw. "As cryptozookeepers struggle to capture a Baku (a legendary dream-eating hybrid creature) they begin to wonder if they should display these rare beasts in the confines of a cryptozoo, or if these mythical creatures should remain hidden and unknown." Principal cast: Lake Bell, Michael Cera, Angeliki Papoulia, Zoe Kazan.
R#J / Director: Carey Williams. "A re-imagining of Romeo and Juliet, taking place through their cell phones, in a mash-up of Shakespearean dialogue with current social media communication." Principal cast: Camaron Engels, Francesca Noel, David Zayas, Diego Tinoco.
SEARCHERS / Director: Pacho Velez. "In encounters alternately humorous and touching, a diverse set of New Yorkers navigate their preferred dating apps in search of their special someone."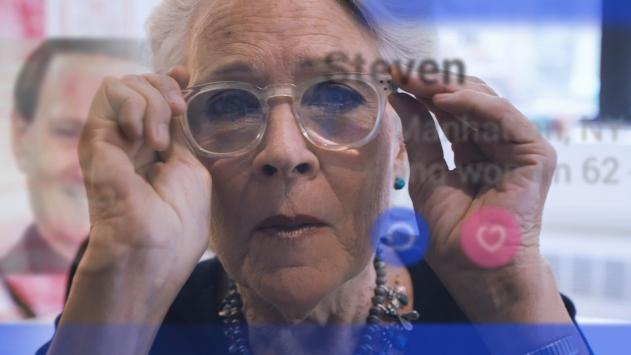 SEARCHERS. Photo courtesy of Sundance Institute.
SON OF MONARCHS / Director and Screenwriter: Alexis Gambis. "After his grandmother's death, a Mexican biologist living in New York returns to his hometown, nestled in the majestic monarch butterfly forests of Michoacán. The journey forces him to confront past traumas and reflect on his hybrid identity, sparking a personal and spiritual metamorphosis." Principal cast: Tenoch Huerta Mejía, Alexia Rasmussen.
WE'RE ALL GOING TO THE WORLD'S FAIR / Director and Screenwriter: Jane Schoenbrun. "A teenage girl becomes immersed in an online role-playing game." Principal cast: Anna Cobb, Michael J. Rogers.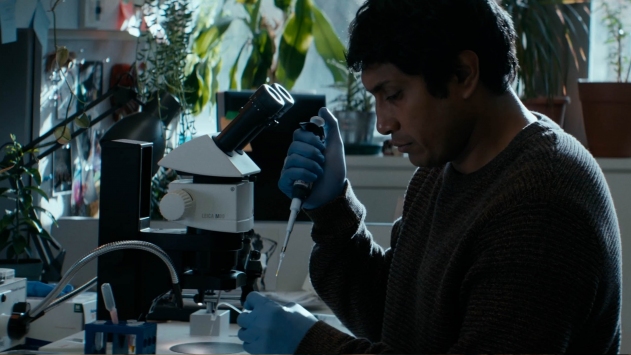 SON OF MONARCHS. Photo courtesy of Sundance Institute.
Premieres
BRING YOUR OWN BRIGADE / Director and Screenwriter: Lucy Walker. "A character-driven vérité and revelatory investigation takes us on a journey embedded with firefighters and residents on a mission to understand the causes of historically large wildfires and how to survive them, discovering that the solution has been here all along."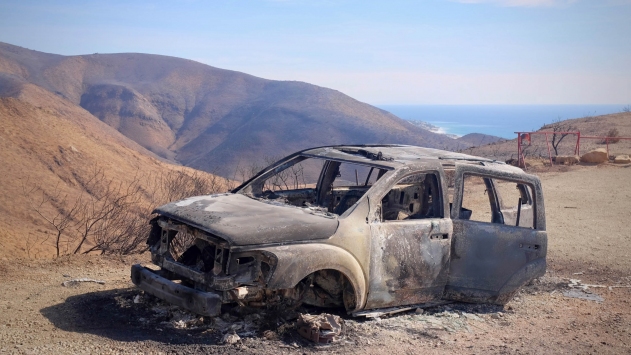 BRING YOUR OWN BRIGADE. Photo courtesy of Sundance Institute.
HOW IT ENDS / Directors, Screenwriters, and Producers: Daryl Wein, Zoe Lister-Jones. "On the last day on Earth, one woman goes on a journey through LA to make it to her last party before the world ends, running into an eclectic cast of characters along the way." Principal cast: Zoe Lister-Jones, Cailee Spaeny, Olivia Wilde, Fred Armisen, Helen Hunt, Lamorne Morris.
IN THE EARTH / Director and Screenwriter: Ben Wheatley. "As a disastrous virus grips the planet, a scientist and a park scout venture deep into the forest for a routine equipment run. Through the night, their journey becomes a terrifying voyage through the heart of darkness as the forest comes to life around them." Principal cast: Joel Fry, Ellora Torchia.
---
READ MORE:
Brandon Cronenberg's POSSESSOR At Sundance 2020
---
IN THE SAME BREATH / Director: Nanfu Wang. "How did the Chinese government turn pandemic coverups in Wuhan into a triumph for the Communist party? An essential narrative of firsthand accounts of the coronavirus, and a revelatory examination of how propaganda and patriotism shaped the outbreak's course – both in China and in the U.S."
Night
A GLITCH IN THE MATRIX / Director: Rodney Ascher. "A multi-media exploration of simulation theory – an idea as old as Plato's Republic and as current as Elon Musk's Twitter feed – through the eyes of those who suspect our world isn't real. Part sci-fi mind-scrambler, part horror story, this is a digital journey to the limits of radical doubt."
Cover photo: A GLITCH IN THE MATRIX. Courtesy of Sundance Institute.
---
More from Sloan Science and Film: