December Science & Film Goings On
Here is a selection of creative takes on the world of science and film for the month of December:
LITTLE JOE
Jessica Hausner's Cannes-winning feature film LITTLE JOE stars Emily Beecham (HAIL, CAESAR!) as a plant biologist who engineers a new breed of flowers intended to make those who take care of them happy. However, the new plant has the side effect of making its owners bond with it a little too strongly. LITTLE JOE will be distributed to theaters by Magnolia Pictures beginning December 6.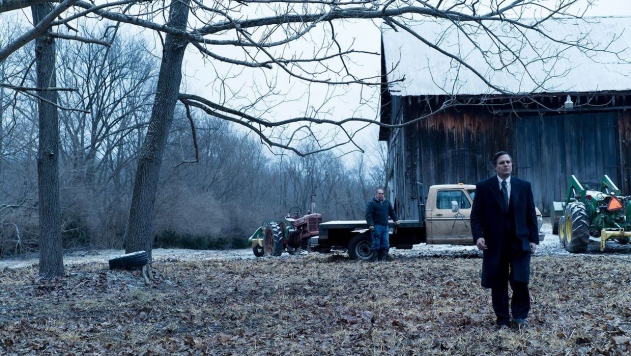 DARK WATERS
DARK WATERS, directed by Todd Haynes, is a new feature film based on the true story of an environmental defense attorney (played by Mark Ruffalo) who exposes the chemical company DuPont for dumping toxic waste. The film also stars Anne Hathaway and Tim Robbins. It is now in theaters. Check back on Science & Film for a "Peer Review" piece on the film by chemist Anna Robuck.
THE AERONAUTS
Eddie Redmayne and Felicity Jones reunite after the Steven Hawking biopic THE THEORY OF EVERYTHING to ascend into the atmosphere in THE AERONAUTS, Tom Harper's new film based on the true story of James Glaisher, pioneer of meteorology. We interviewed the film's producers at its Toronto premiere. THE AERONAUTS was just awarded the 2019 SFFILM Sloan Science in Cinema Prize. It will be released into select theaters by Amazon Studios on December 6, before being available online on December 20.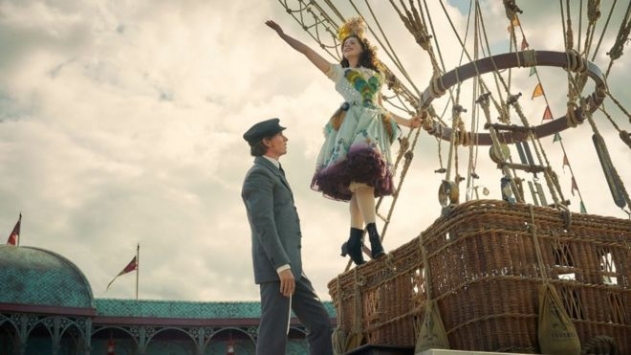 VOYAGE OF TIME
The Museum of the Moving Image is presenting the collected work of Terrence Malick, including his documentary VOYAGE OF TIME (2016) which attempts to represent the history of Earth. We interviewed Malick's science advisor Dr. Knoll, the Fisher Professor of Natural History and Professor of Earth and Planetary Sciences at Harvard University. The film will screen at the Museum on December 6, 7, and 8.
AD ASTRA
The space epic AD ASTRA stars Brad Pitt as an astronaut tasked with travelling to the far reaches of the solar system on a mission to save mankind from his father. Director James Gray, consulted with a number of scientists on the scientific accuracy of the film, including NASA aerospace engineer Robert Yowell. He also consulted with experimental film scholar Leo Goldsmith to develop a visual language for the film. We interviewed both Yowell and Goldsmith. AD ASTRA is now on VOD platforms.
THE SOUND OF SILENCE
THE SOUND OF SILENCE, directed by Michael Tyburski, is a Sloan-supported film starring Peter Sarsgaard as an NYC "house tuner" who harmonizes home electronic appliances to help clients with everything from depression to chronic fatigue. Science on Screen at the Museum of the Moving Image presented a conversation between Tyburski and physicist Janna Levin which is available to watch online. The film is streaming on Amazon.
LOOK WHO'S DRIVING on PBS
Directed by Michael Schwarz, the new one-hour documentary LOOK WHO'S DRIVING investigates how self-driving cars work and if they are safe. The film was supported by the Alfred P. Sloan Foundation and premiered on PBS's NOVA series. It is now available to stream for free.
RICK AND MORTY
The beloved animated series RICK AND MORTY is now in its fourth season on Cartoon Network's Adult Swim. Created by Dan Harmon and Justin Roiland, the show follows genius scientist and grandfather Rick who adventures through time and space with his grandson Morty—an anxious teen who struggles to keep pace with Rick.
EINSTEIN'S DREAMS at 59E59
A musical inspired by the best-selling novel Einstein's Dreams, the production of the same name will open at 59E59 Theaters on November 5 and run through December 14. The play is directed by Cara Reichel and stars Brennan Caldwell, Talia Cosentino, and Stacia Fernandez.
This is a monthly listing of science-themed cultural offerings about town. Subscribe to our newsletter to hear about these films and more.