Six New Projects Win $190k In Sloan Grants From NYU
Three feature film screenplays, two short films, and one game have been chosen by the NYU-Sloan program to receive a total of $190,000. Unique amongst the Sloan Film School partners, the NYU-Sloan grants are open to applications from undergraduate and graduate film students. The 2019 winning films are:
Nicholas Ma's screenplay MABEL is winner of the $100,000 Feature Film Production Award. The story follows Callie, an awkward kid whose one friend, Mabel, is a potted plant. The only person who understands her is Ms. Garrett, the charismatic science teacher who introduces her to the controversial world of "plant intelligence." Desperate to impress her teacher, Callie starts building a secret greenhouse laboratory in her backyard, but Callie's obsession threatens her first real friendship with another kid. Nicholas Ma is a writer, director, and producer who recently received the Independent Spirit Award and Producers Guild Award for producing WON'T YOU BE MY NEIGHBOR?. His most recent film SUITE NO. 1, PRELUDE, which he directed, played at festivals around the country, including the 2019 New York Film Festival.
SEARCHING FOR NIKOLA TESLA, a feature screenplay by Hector Coles, is winner of one of two $10,000 writing awards. In the film, Nikola Tesla battles with his boss, Thomas Edison, to have his invention put into production. At the same time, he comes to a realization about the death of his older brother, which he had held himself accountable for. Hector Coles written, directed, produced and shot short fiction and documentary films.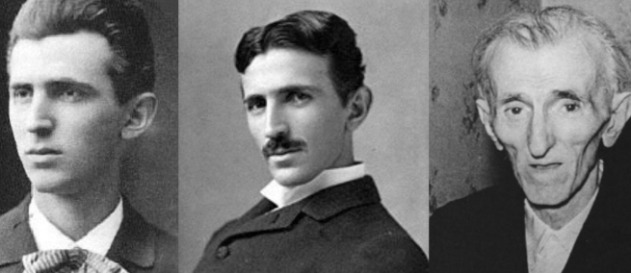 Searching For Nikola Tesla
The other $10,000 writing award has been given to Matthew Jackett for his screenplay WHITE COFFINS, which centers on afemale health inspector leading the pursuit of Typhoid Mary in 1910s New York City, while she struggles to accept her growing love for another woman. Matthew Jackett is a screenwriter, television writer, and playwright. He was the executive director of Brown University's Ivy Film Festival, the largest student-run film festival in the world.
THE VILLAGE OF HEPTYL, by Kamila Daurenova, is a short film which won $30,000 to be used towards production. Set in Kazakhstan, the film centers on a young girl upset by the health consequences of the Baikonur cosmodrome's launch. Kamila Daurenova is a director, writer, and editor. She works as an Assistant Editor at MTV. Daurenova is currently developing her first feature film.
THE FOG CATCHER by Avi Kabir is the second winner of the $30,000 production grant. The star of the film is a teen from a rural drought-hit village in the state of Maharashtra (India), who needs to comfort his nine year-old sister by finding water for the plant where their mother's ashes have been laid. Avi Kabir is a director who has worked in the villages of India, producing educational and training documentaries to address taboo issues such as sexual health and women's rights.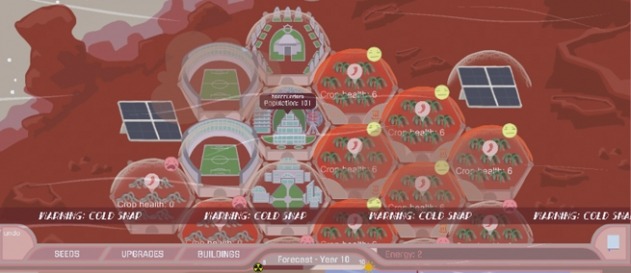 Red Planet Farming
Lastly, the $10,000 Game Center production award winner is RED PLANET FARMING, an educational strategy game developed by Nina Demirjian and Noah Lee. The game puts players in the shoes of the first Agricultural Director on Mars, where they must grow enough food to feed and sustain a Martian colony.
Previous winners of the NYU-Sloan awards includes Shawn Snyder for his feature TO DUST, Nuotama Bodomo for her short film AFRONAUTS, and Marni Zelnick for her feature DRUID PEAK. Stay tuned to Science & Film for more as the new projects develop.
Cover image: The Village of Heptyl