Science On Screen Presents To Dust At MoMI
On February 3, Museum of the Moving Image's Science On Screen series presented an advance screening of the new dark comedy TO DUST, starring Matthew Broderick and Géza Röhrig. Winner of the Audience Award at the 2018 Tribeca Film Festival, where director Shawn Snyder also won Best New Narrative Director, the film follows Shmuel (Rohrig), a Hasidic cantor distraught by his late wife's death who finds himself obsessing over the state of her body six feet underground. (Judaism teaches that the soul cannot rest until the body turns to dust.) Seeking answers, he develops a clandestine partnership with Albert (Broderick), a community college biology professor. The two embark on an increasingly literal undertaking.
TO DUST was supported by the Alfred P. Sloan Foundation through its partnership with NYU Tisch, where Snyder studied. It was awarded the &100;,000 First Feature Prize there, and went on to win the Student Grand Jury Prize through the Foundation's partnership with the Tribeca Film Institute. Its release is supported in part by the Film Indepdent-Sloan Foundation Distribution Grant.
Our screening was introduced by producers Emily Mortimer and Alessandro Nivola. Afterwards, director Shawn Snyder, star Géza Röhrig, and renowned microbiologist Maria Gloria Dominguez-Bello were in conversation about life, death, and microbes. The entire conversation is available to watch online.
The event is part of Science On Screen, an initiative of the Coolidge Corner Theater with major support from the Alfred P. Sloan Foundation. The Museum of the Moving Image represents New York as part of this nationwide program which promotes pairing films with discussions including scientists.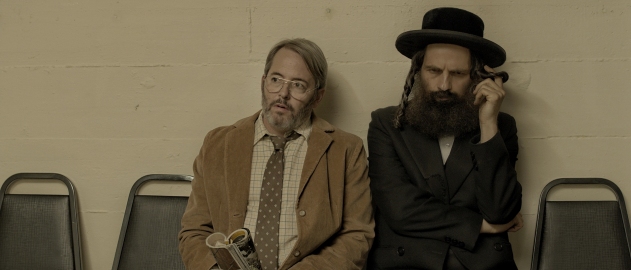 TO DUST is directed and co-written by Shawn Snyder, and co-written by Jason Begue. It stars Matthew Broderick and Géza Röhrig. The film was produced by Emily Mortimer, Alessandro Nivola, Ron Perlman, Scott Lochmus, and Josh Crook. It is now in theaters.