Chiwetel Ejiofor's Debut Film Wins Sloan Sundance Prize
The debut feature by Chiwetel Ejiofor (who starred in Steve McQueen's 12 YEARS A SLAVE) was selected by a jury of scientists and film professionals as the winner of the Sloan Feature Film Prize at the 2019 Sundance Film Festival. THE BOY WHO HARNESSED THE WIND, adapted by Ejiofor from an autobiography of the same name by William Kamkwamba, is based on the true story of a young boy (played by Maxwell Simba) in Malawi who builds wind-powered irrigation pump to help his struggling village. Ejiofor plays the father.
The $20,000 Sloan Prize will be presented to the film at a reception in Park City during the Festival, which takes place January 24 to February 3. Members of the selection jury included marine chemical biologist Mandë Holford; theoretical astrophysicist Katie Mack; screenwriter and producer of SEARCHING, the 2018 Sloan Sundance Feature Film Prize winner, Sev Ohanian; producer Lydia Dean Pilcher (THE TALENTED MR. RIPLEY); and actor Corey Stoll (FIRST MAN). The jury cited the film for "its inspirational and culturally nuanced true-life tale of the transformational power of science and the inventive spirit to improve everyday lives everywhere, and for its moving depiction of intra-family dynamics and a pivotal father-son relationship."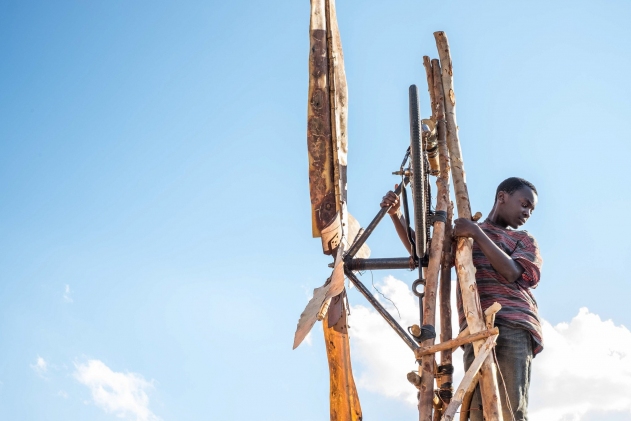 THE BOY WHO HARNESSED THE WIND will make its world premiere at Sundance in the Premieres section. It has already been picked up for distribution by Netflix. Stay tuned to Science & Film for coverage at Sundance. See here for a complete list of the science-related films at Sundance.