December Science & Film Goings On
Here is a selection of creative takes on the world of science and film for the month of December:
FIRST MAN
Academy Award-winner Damien Chazelle's biopic about Neil Armstrong, FIRST MAN, stars Ryan Gosling and Claire Foy. It is distributed by Universal Pictures. Check back on Science & Film for an article by the film's technical advisor, NASA historian Christian Gelzer, about his work behind the scenes.
THE TRUTH ABOUT KILLER ROBOTS
Directed by Maxim Pozdorovkin, the new documentary THE TRUTH ABOUT KILLER ROBOTS traces the way different industries, from manufacturing to service, are becoming automated. THE TRUTH ABOUT KILLER ROBOTS is now on HBO. We spoke with Pozdorovkin about making the film.
PEOPLE'S REPUBLIC OF DESIRE
Winner of the Grand Jury Award for Best Documentary Feature at SXSW in 2018, Hao Wu's documentary PEOPLE'S REPUBLIC OF DESIRE follows two Internet stars who are famous through YY. YY is a livestreaming platform on which viewers can become fans of stars by buying them digital gifts. The film opened in theaters in New York and Los Angeles on November 30. For more, read our interview with director Hao Wu.
GHOSTBOX COWBOY
Award-winning writer, director, and cinematographer John Maringouin's debut narrative feature GHOSTBOX COWBOY stars David Zellner (PERSON TO PERSON) as an American trying to break into the Chinese startup market. We spoke with Maringouin about it. The film is now in theaters, distributed by Dark Star Pictures.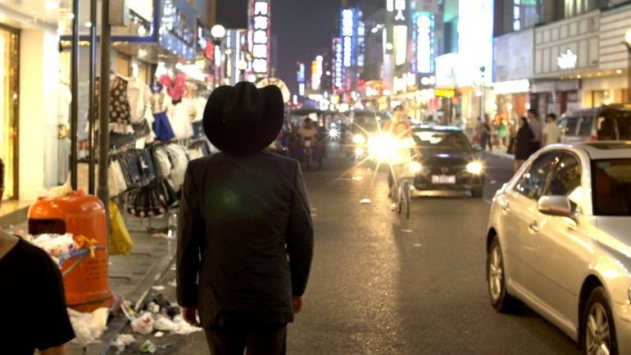 THE MERCY
THE MERCY, directed by James Marsh (THE THEORY OF EVERYTHING), is based on the true story of Donald Crowhurst, a British sailor and engineer who set out in 1968 on a race to circumnavigate the globe on his own. The film stars Colin Firth and Rachel Weisz. Lionsgate will release it into theaters on December 6.
PRIVATE LIFE on NETFLIX
Tamara Jenkins' PRIVATE LIFE centers on a middle-aged couple trying to have a baby, who have exhausted all assistive reproductive technologies. It stars Kathryn Hahn, Paul Giamatti, Kayli Carter, John Carroll Lynch, and Molly Shannon. The film is now available on Netflix.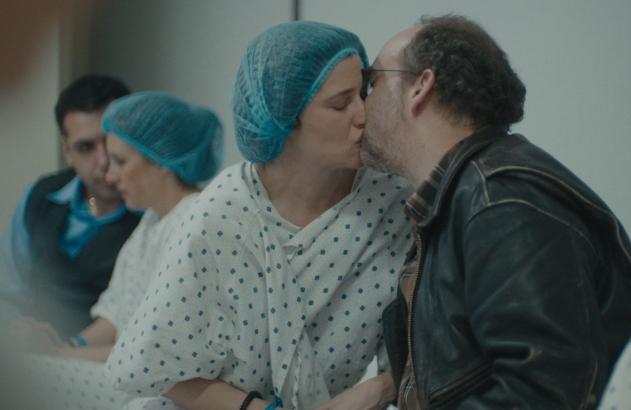 Short Films on Sloan Science & Film
On Sloan Science & Film, three new short films are available to stream. NON-LINEAR is the winner of the 2018 Imagine Science Film Festival Visual Science Award, and is up through December 14. A LUCKY MAN is Anna Gutto's Sloan-supported short film about the sexual assault of a male college quarterback. MIRA, which won the Scientist Award at the 2018 Imagine Science Film Festival, is about a Sloan-support film about a marine biology intern studying the immortal jellyfish.
GUERILLA SCIENCE on YouTube
On YouTube, a new mini-series comprised of two-minute videos explains the science of romance. Created by Guerilla Science, each episode explores how a different human sense factors into attraction. The episodes premiere each week through December 13.
STRANGE ANGEL on CBS
The historical drama STRANGE ANGEL is set in 1930s Los Angeles and is about the birth of American rocketry. It is based on the biography Strange Angel: The Otherworldly Life of Rocket Scientist John Whiteside Parsons by George Pendle. Jack Reynor (DETROIT), Bella Heathcote (THE MAN IN THE HIGH CASTLE), and Rupert Friend (HOMELAND) star. The first season is available on CBS All Access, and the series has been renewed for a second season.
HOMECOMING on Amazon Prime
HOMECOMING is an Amazon Prime series starring Julia Roberts as a therapist working with a veteran. Directed by Sam Esmail (MR. ROBOT), HOMECOMING premieres on November 2.
MR. AKELEY'S MOVIE CAMERA at The Field Museum
The Field Museum in Chicago has a new exhibition, "Mr. Akeley's Movie Camera," featuring the "pancake" camera invented by Carl Akeley, the Field Museum's first chief taxidermist. Museum of the Moving also has an Akeley camera on view because, in addition to being used to film wildlife, the portable and easy-to-use camera revolutionized documentary cinema. "Mr. Akeley's Movie Camera" is on view through March 2019.
MARIANNA SIMNETT: BLOOD IN MY MILK at The New Museum
British artist Marianna Simnett, whose film THE UDDER Science & Film previously covered, has a new multi-screen installation at the New Museum of Conetmporary Art in Manhattan. It is on view through January 6, 2019. Simnett's work examines medical treatment and procedures, infection, and body parts. For more, read our interview with Simnett.
PROGRAMMED at The Whitney
"Programmed: Rules, Codes, and Choreographies in Art, 1965–2018" is a new exhibition supported by the Alfred P. Sloan Foundation on view at the Whitney Museum of American Art from September 28 through April 14, 2019. Works in the exhibition all are based on instructions of some form (e.g. coding). Nam June Paik, Cory Arcangel, and Jim Campbell are some of the artists with video work included. "Programmed" is organized by Christiane Paul, Carol Mancusi-Ungaro, and Clémence White.
THE MOON at The Louisiana
A new exhibition at the Louisiana Museum of Modern Art in Copenhagen, "The Moon, From Inner Worlds to Outer Space," is about the different ways in which interpretations of the moon have impacts artists. Artists in the exhibition include Sloan-supported filmmaker Cath Le Couteur, Rosa Barba, Hito Steyerl, Rachel Rose, and more. An accompanying screening series will feature 2001: A SPACE ODYSSEY. The exhibition is curated by Marie Laurberg and is on view through January 20, 2019.
THE HARD PROBLEM at Lincoln Center Theater
A new play by Tom Stoppard, THE HARD PROBLEM centers on Hilary, a newly employed research assistant at a neuroscience start-up. The company believes that the brain can be mapped and predicted, while Hilary struggles to reconcile this understanding with what consciousness means. The play is now in previews at Lincoln Center Theater, and runs through January 6.
This is a monthly listing of science-themed cultural offerings about town.