September Science & Film Goings On
Here is a selection of creative takes on the world of science and film for the month of September:
SEARCHING
Aneesh Chaganty's computer-screen thriller SEARCHING is now in theaters nationwide. When it made its world premiere at the 2018 Sundance Film Festival, SEARCHING won both the Sloan Feature Film Prize and the Audience Award in the NEXT section. The film stars John Cho as a father looking for clues about his missing daughter via her online activity. Sloan Science & Film spoke with writer and director Aneesh Chaganty and co-writer and producer Sev Ohanian.
THREE IDENTICAL STRANGERS
Tim Wardle's documentary THREE IDENTICAL STRANGERS follows the lives of triplets raised apart from birth: Robert Shafran, Eddy Galland, and David Kellman. Part of our "Peer Review" commissioning series, Dr. Nancy L. Segal—an expert in twin studies—writes about the film's story and how it fits into the history of twin studies.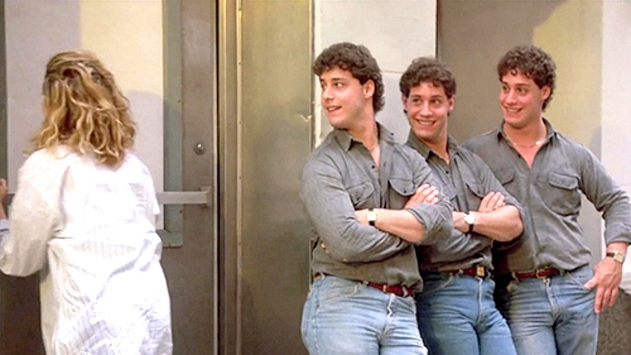 FAR FROM THE TREE
Andrew Solomon's bestselling book Far From the Tree: Parents, Children, and the Search for Identity has been adapted into a documentary by award-winning director and producer Rachel Dretzin. The film, like the book, asks the question: what differences should we cure, and which should we celebrate?
FIRST REFORMED
FIRST REFORMED stars Ethan Hawke as a parish pastor who undergoes an environmental awakening to the effects of human-caused climate change. Directed by Paul Schrader (TAXI DRIVER), the film is now available on VOD. As part of our "Peer Review" commissioning series, NRDC Senior Scientist Kim Knowlton wrote about the film.
THE PAIN OF OTHERS
Award-winning documentarian Penny Lane's new film THE PAIN OF OTHERS is an expository narrative of the symptoms claimed by sufferers of Morgellons disease on YouTube. The film premiered at the Rotterdam International Film Festival, and is now available to stream on Fandor. We spoke with Lane.
THE CATCHER WAS A SPY
The World War II thriller THE CATCHER WAS A SPY is based on the true story of Moe Berg, a Major League Baseball player who was also a CIA agent. Berg was tasked with finding out whether the Germans were building an atomic bomb. THE CATCHER WAS A SPY received support from the Tribeca Film Institute-Sloan Foundation program. Starring Paul Rudd, Mark Strong, Paul Giamatti, Sienna Miller, Jeff Daniels, and Guy Pearce, it is now on VOD platforms.
THE HOUSE OF TOMORROW
THE HOUSE OF TOMORROW stars Asa Butterfield as a teen, living with his grandmother (Ellen Burstyn) in a geodesic dome, who finds punk rock and struggles to incorporate the ideals of the futurist and inventor Buckminster Fuller into his life. In real life, Burstyn was friends with Fuller. THE HOUSE OF TOMORROW was supported by the Alfred P. Sloan Foundation through both the Tribeca Film Institute and Film Independent. It is now on VOD.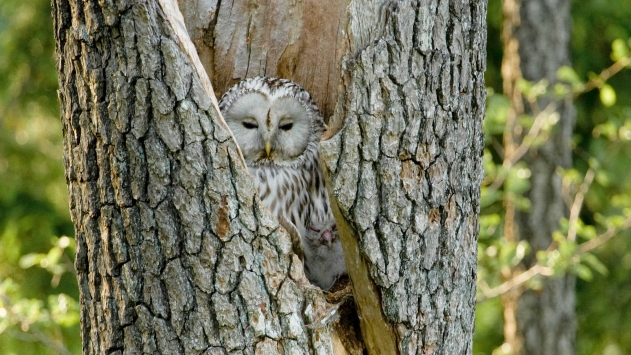 NEW YORK FILM FESTIVAL
The 56th New York Film Festival (NYFF), presented by the Film Society of Lincoln Center, will run from September 28 through October 14 featuring a number of science and technology-related films including Claire Denis' HIGH LIFE and Olivier Assayas' NON-FICTION. We will be providing coverage.
TORONTO INTERNATIONAL FILM FESTIVAL
The 43rd Toronto International Film Festival (TIFF) will run September 6 to 16 in Toronto, Canada featuring 29 science and technology-themed films such as Liu Jie's BABY, Jennifer Baichwal and Nicholas de Pencier's ANTHROPOCENE: THE HUMAN EPOCH, and Damien Chazelle's FIRST MAN.


CAMDEN INTERNATIONAL FILM FESTIVAL
The 19th Camden International Film Festival (CIFF) will be held September 13 through 16 in Maine. The science-related films in this year's program include Mindaugas Survila's THE ANCIENT WOODS, Assia Boundaoui's THE FEELING OF BEING WATCHED, and Maxim Pozdorovkin's THE TRUTH ABOUT KILLER ROBOTS. Stay tuned to Science & Film for an interview with festival programmer Sean Flynn.

SMASH SUMMIT
The Jackson Hole Wildlife Film Festival together with WGBH Boston will present the biennial Science Media Awards & Summit (SMASH) from September 25 to 27. SMASH features three days of speakers, culminating in a media award celebration. In competition for the 21 special awards, are six projects have been featured by Sloan Science & Film. We will be there providing coverage.
THE TERROR
The AMC series THE TERROR, which just wrapped its first season and has been renewed for a second, is based on the true story of a lost expedition by the Royal Navy to find the Northwest Passage. The expedition, which began in 1845, was led by Captain Sir John Franklin. The series is adapted from Dan Simmons' bestselling novel of the same name. It stars Jared Harris (THE CROWN), Tobias Menzies (GAME OF THRONES), and Ciarán Hinds (HARRY POTTER AND THE DEATHLY HALLOWS: PART 2). Stay tuned to Science & Film for an interview with the series' historical advisor.
KUBRICK'S 2001. 50 YEARS A SPACE ODYSSEY AT DEUTSCHES FILMMUSEUM
Marking the 50th anniversary of Stanley Kubrick's 2001: A SPACE ODYSSEY, the Deutsche Filmmuseum in Frankfurt's exhibition features original designs, costumes, models, and production materials from the making the film from Kubrick's archive. The exhibition is on view through September 23.
MR. AKELEY'S MOVIE CAMERA AT THE FIELD MUSEUM
The Field Museum in Chicago has a new exhibition, "Mr. Akeley's Movie Camera," featuring the "pancake" camera invented by Carl Akeley, the Field Museum's first chief taxidermist. Museum of the Moving also has an Akeley camera on view because, in addition to being used to film wildlife, the portable and easy-to-use camera revolutionized documentary cinema. Perhaps most famously, it was used by Robert Flaherty to film NANOOK OF THE NORTH. "Mr. Akeley's Movie Camera" is on view through March 2019.

JOHN RUSSELL AT BRIDGET DONAHUE
At Bridget Donahue gallery on the lower east side, there is a solo exhibition of artist John Russell called DOGGO. The nominal piece is a 50-minute film co-starring a humanoid dog and humanoid insect on a detective mission. Their rubber-masked animal heads rest on human bodies, and each voice includes ticks indicative of their animal nature—a bark or a buzz. The word doggo is an internet meme in which dogs are anthropomorphized. The exhibition is on view through September 5 at 99 Bowery.
MARIANNA SIMNETT: BLOOD IN MY MILK AT THE NEW MUSEUM
British artist Marianna Simnett, whose film THE UDDER Science & Film wrote about, will open a multi-screen installation at the New Museum of Conetmporary Art in Manhattan on September 4, on view through January 6, 2019. Simnett's work examines medical treatment and procedures, infection, and body parts. Stay tuned to Science & Film for an interview with the artist.
UNRAVELED AT THE CLURMAN THEATRE
Jennifer Blackmer's new play UNRAVELED is about a physicist struggling with the onset of dementia in her mother. Premiering at the Clurman Theatre on 42nd Street on September 7, the play is directed by Kathryn MacMillan. In addition to being a playwright, Blackmer is also a screenwriter who has received a Sloan prize through the Tribeca Film Institute for her film HUMAN TERRAIN which is in development.
This is a monthly listing of science-themed cultural offerings about town.