Scientists And Filmmakers On Making Marvel Movies
Scientists—anthropologists and city planners—helped to conceive of the Marvel Studios rendering of the city of Wakanda; they contributed to a reference document about the history, culture, and layout of the city, according to recent reporting on KQED. The creators of BLACK PANTHER connected with those scientists through The Science & Entertainment Exchange, a program of the National Academy of Science.
The Exchange is a free service that connects scientists and engineers with film and television professionals—think 1-800-dial-a-scienist. As The Exchange's Executive Director Ann Merchant told Science & Film, "we do more than just find experts, we find people who are wonderful communicators who make the information accessible and will work with the storytellers so that they can do their jobs effectively. We select consultants who recognize the value of plausibility when strict adherence to accuracy may not advance the narrative."
Geneva Robertson-Dworet (TOMB RAIDER), who is writing the upcoming CAPTAIN MARVEL, spoke with Science & Film about her past experience using The Exchange for one film about Mars and another about nanotechnology. "If you don't use the Exchange, you conduct research by reading articles and books that might only be vaguely related to your movie. Then you have to try retrofit whatever you learned for your particular story–and along the way, the science can become really contorted. It's totally different when you work with the Exchange. When you have a scientist who is directly engaged with your project, they might pitch, 'Well, you could make this scene more scientifically accurate by doing xyz…' It becomes collaborative."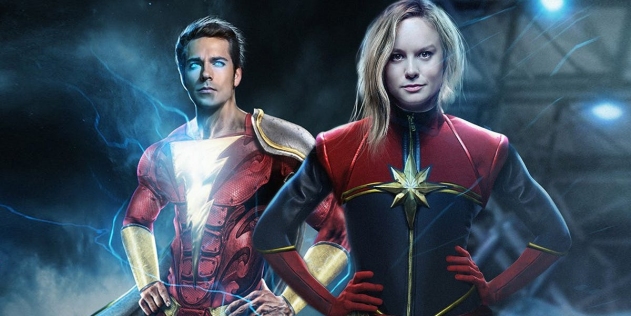 Nicole Perlman, best known for writing Marvel's GUARDIANS OF THE GALAXY, whose upcoming projects include SHERLOCK HOLMES 3 and BLACK WIDOW, is on The Exchange's steering committee where she helps to select film industry professionals who might benefit from working with scientists. She spoke with Science & Film in 2017 about her slate of projects. "We are definitely seeing much more interest in movies about scientists or about science fiction which are not just about explosions or massive set pieces; I think there are a lot of emotional science fiction films that are grounded, which are going to be very good for us as an audience."
The Science & Entertainment Exchange is supported by the Alfred P. Sloan Foundation. For more, read Science & Film's interview with Program Director Rick Loverd and Executive Director Ann Merchant.