Science and Superheroes: Interview with Nicole Perlman
TRON and BIG HERO 6 are science fiction movies, but with the help of an organization called the Science & Entertainment Exchange, they rely in part on scientific facts. Screenwriter Nicole Perlman is on the Exchange's steering committee, and helps select screenwriters and producers to bring together with working scientists who can consult on films. A former Sloan-grantee (her script CHALLENGER won awards in 2001 and 2006), Perlman is now best known as the screenwriter of Marvel's GUARDIANS OF THE GALAXY.
Science & Film spoke on the phone with Perlman, who was in California, about her current projects and how she uses the Exchange.
Science & Film: Some writers have a myth about the Science & Entertainment Exchange which is that screenwriters write, "scientist speaking" into a story and then call the Exchange to fill in the dialogue. Has that been your experience?
Nicole Perlman: It is definitely not like that. I have a project I am working on about missile silos. The Exchange has a very strong relationship with the Air Force and the Exchange did a trip to Vandenberg Air Force Base–I found out about these missile silos they have there and one of my writing partners and I started crafting a project based on that.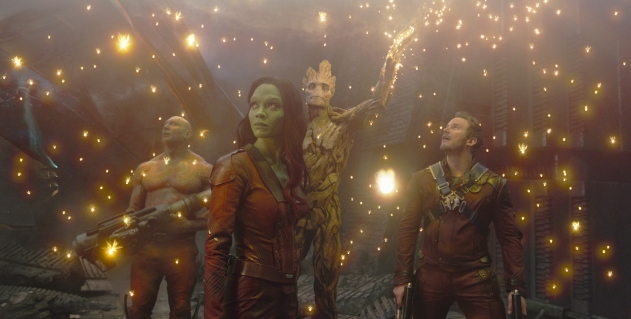 S&F: What makes a good science advisor?
NP: I think the best science advisors aren't the ones who tell you what you can't do, but tell you what you can do. I think the Exchange really tries to bring in advisors who are not just concerned about the accuracy of the science as portrayed in a film but about the potential outcomes of scientific advances which may be coming down the line. They have access to concepts that most people, unless they are big readers of Discovery or National Geographic, do not. For example, I am shocked at how few people outside of the science community are really aware of CRISPR. Now, because of the overlap between geneticists and Hollywood a lot of those concepts are starting to infiltrate Hollywood films and television shows. I know LUKE CAGE [the Netflix series] references CRISPR. Instead of making up something that doesn't exist, you can write about something that is just starting to exist. It is a very mutually beneficial relationship between scientists and screenwriters; screenwriters can bring more attention to scientific fields and make them more part of the lingo, so a broader audience will be aware of these advances. In exchange, writers get great ideas for more unique or fresh takes on stories.
S&F: This seems like a shift in the genre of science fiction, in that movies are taking place not in an alternate reality but in the near future.
NP: It gets people thinking. Even movies like HER are science fiction, but the concept of AI [artificial intelligence] and where we are going with it, reasons we might commercialize AI, and what some of the lesser-considered social implications will be for that, is very relevant.
S&F: Why are you interested in writing about science fiction?
NP: Science and science fiction. I started out doing more science-based projects. CHALLENGER is still being developed; it has been with a production company or a financier consistently since 2006.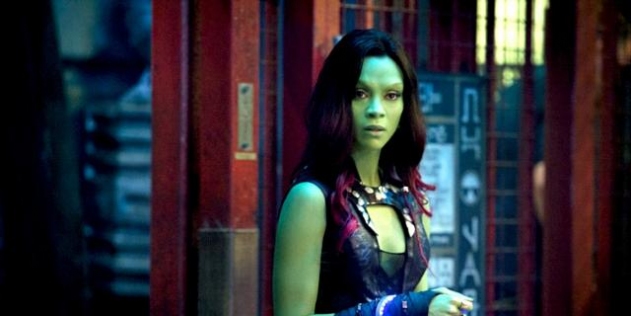 S&F: How did you transition from science to science fiction?
NP: I sidestepped into science fiction by way of Marvel. I am writing CAPTAIN MARVEL and I am also doing a science fiction TV show, which I will start writing in January. That is for Amazon and takes place a few hundred years in the future where people are altering their bodies with prosthetics. That will be my first harder-science fiction project. I also have a directing fellowship and I am adapting a short story written by the first female science fiction author in Israel. Then, I am writing POKEMON which obviously is not science-based. I feel very grateful for the Exchange because I know I have access to people who can help make the work that I am doing grounded in science.
S&F: Would you go so far as to say that access to the Exchange makes you more confident or comfortable accepting science-based projects?
NP: I think I have been pretty confident since I started in that realm. But I would say I feel lucky to have a lot of really smart people in my corner that I can talk to about whether or not something I am considering is the most unique or fresh way of approaching the material, or if they have perspectives that I might not have considered.
S&F: I heard you were in the writers' room for SHERLOCK; would you consider Sherlock a scientific hero?
NP: I was running the writers' room for SHERLOCK HOLMES 3. I brought in Geneva Robertson-Dworet, Kieran Fitzgerald, Justin Malen, and Gary Whitta and we talked ideas for a week. Sherlock Holmes is one of our heroes of logic, so maybe the scientific method. But he is not really a scientist. He is somebody who values facts over emotion. Distilling things down to the facts and looking at things dispassionately are scientific virtues.
S&F: What films influenced you?
NP: I loved CONTACT. It was wonderful in that it showed a scientist who was different from the way scientists often are portrayed. APOLLO 13 isn't science fiction but it does do a great job of humanizing people trying to solve a problem that is a scientific and human problem. I loved GATTACA too–it shows how you can take a scientific concept like genetics and make it emotional and moving. I loved THE ABYSS, and the way that treated the concept of aliens. I also love GALAXY QUEST, even though there isn't any hard science in that I think it's also good to be able to laugh at ourselves.
We are definitely seeing much more interest in movies about scientists or about science fiction which are not just about explosions or massive set pieces; I think there are a lot of emotional science fiction films that are grounded, which are going to be very good for us as an audience.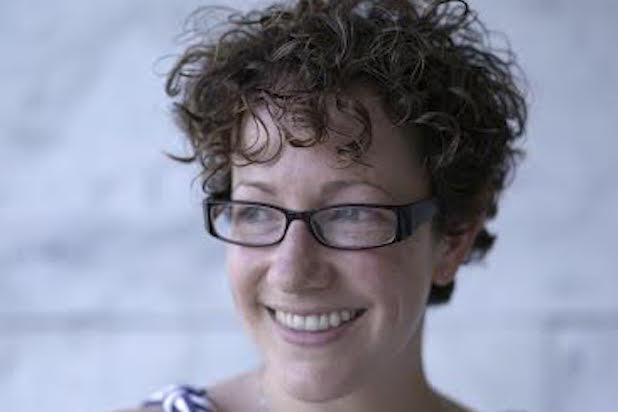 Nicole Perlman's next projects to look for on screen are Amazon's series TRUE SKIN, and Marvel's film CAPTAIN MARVEL, which will star Brie Larson. For more, Science & Film interviewed another screenwriter who uses the Science & Entertainment Exchange–Geneva Robertson-Dworet who is writing TOMB RAIDER.