May Science & Film Goings On
Here is a selection of creative takes on the world of science and film for the month of May:
THE HOUSE OF TOMORROW
Peter Livolsi's feature film debut THE HOUSE OF TOMORROW, set in a Buckminster Fuller geodesic dome, is out in theaters. The film stars Academy Award-winning actress Ellen Burstyn, Asa Butterfield, Nick Offerman, and Alex Wolff, and is centered on a teenager struggling to incorporate the ideals of the futurist and inventor Buckminster Fuller into his life. In real life, Ellen Burstyn was friends with Fuller. THE HOUSE OF TOMORROW was supported by the Alfred P. Sloan Foundation through both the Tribeca Film Insittute and Film Independent.
READY PLAYER ONE
Steven Spielberg's science fiction adventure film READY PLAYER ONE takes place primarily inside of a virtual reality game where most of the world's population spends its time. It stars Tye Sheridan, Olivia Cooke, Mark Rylance, and Ben Mendelsohn, and is in theaters. Check back this week on Science & Film for a piece by computer scientist Duncan Buell about the film, as part of Science & Film's ongoing "Peer Review" commissioning series.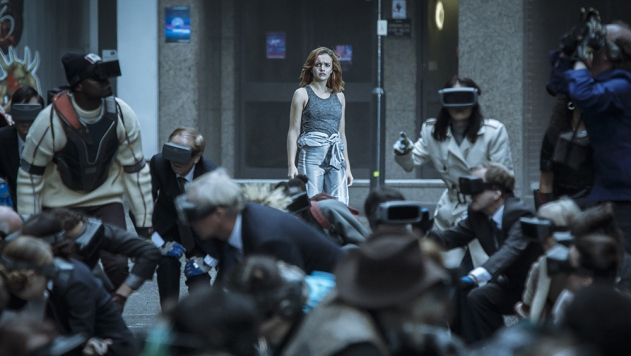 ONE STRANGE ROCK
Darren Aronofsky's ten-part documentary series ONE STRANGE ROCK is about Earth, as told from the perspective of eight NASA astronauts who have seen it from space. The series premieres on the National Geographic Channel every Monday through May 28. Science & Film sat down with Aronofsky, the series producers, and seven of the astronauts.
NOVA WONDERS
NOVA WONDERS is a six-part documentary series for PBS that asks questions such as "What's Living in You?" and "Can We Build A Brain?" and interviews scientists. Supported by the Sloan Foundation, a new episode premieres on PBS each week through May 31.
THE HANDMAID'S TALE
The second season of THE HANDMAID'S TALE, the award-winning series adapted from Margaret Atwood's speculative fiction novel of the same name, is now on Hulu. The story unfolds in a world where an undisclosed environmental trauma has led to infertility amongst most women as well as men, and a totalitarian regime controls fertility. It stars Elisabeth Moss, Ann Dowd, Joseph Fiennes, Max Minghella, and Yvonne Strahovski. As part of Science & Film's "Peer Review" commissioning series, infertility specialists Paula Amato and Judith Daar wrote about the show.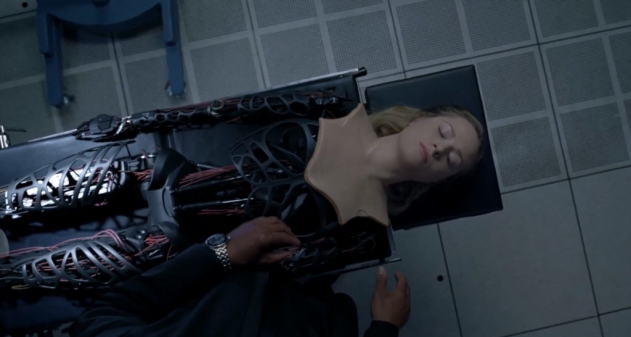 WESTWORLD
HBO's series WESTWORLD, inspired by Michael Crichton's 1973 film of the same name, follows the stories of computer programmers and the AI robots they supposedly control that populate a theme park. Created by Jonathan Nolan and Lisa Joy, the second season premiered on April 22. It stars Evan Rachel Wood, Thandie Newton, Jeffrey Wright, James Marsden, and Ed Harris.
NITRATE PICTURE SHOW
The Nitrate Picture Show is the most dangerous film festival. The Dryden Theatre at the George Eastman Museum in Rochester, New York is one of only about five theaters in the world equipped to show nitrate prints, which are highly flammable. Now in its fourth year, the Nitrate Picture Show is a weekend of screenings of these prints that will be held from May 3 through May 6. Science & Film interviewed the head of the nitrate vaults at The Library of Congress, George Willeman, about nitrate prints.
WORLD SCIENCE FESTIVAL
The World Science Festival, co-founded by physicist Brian Greene, journalist Tracy Day, and actor Alan Alda, is an annual showcase of science through public events throughout New York City, including at the Museum of the Moving Image. This year's festival will take place from May 29 through June 3.
FIRST LIGHT FESTIVAL
Chiara Atik's new play BUMP, which follows three stories about pregnancy and childbirth, will make its world premiere at the Ensemble Studio Theatre as part of its annual showcase of plays supported by the Alfred P. Sloan Foundation. The play, directed by Claudia Weill, will open on May 9.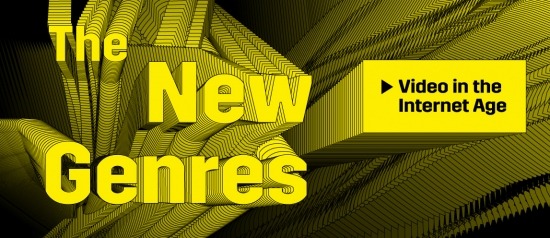 NEW GENRES AT MOMI
An exhibition at the Museum of the Moving Image spans the past two decades to look at internet videos and identify the forms that are the most "significant, influential, and representational." One genre of video is "Oddly Satisfying"–videos of repetitive, skilled tasks–which may be loosely relevant to understanding Obsessive Compulsive Disorder. The exhibition is on view through September 2.
ONLY HUMAN AT MANA
The New Museum's incubator NEW INC partnered with Nokia Bell Labs to facilitate collaborations between artists and researchers to produce new work. An exhibition of the resulting work will be on view at Mana Contemporary in Jersey City starting April 29 through June 2. Bell Labs is where computer engineer Billy Klüver worked who, with artist Robert Rauschenberg, founded the matchmaking program Experiments in Art and Technology–one of the most successful partnership between artists and scientists to date.
This is a monthly listing of science-themed cultural offerings about town.