Darren Aronofsky's Ode to Mother Earth: One Strange Rock
The star of Darren Aronofsky's two most recent films is Mother Earth. While Jennifer Lawrence stars in his 2017 feature MOTHER!, the subject of ONE STRANGE ROCK is more literal. This new, ten-part, National Geographic documentary series is an extremely watchable look at what makes Earth unique. From big to small–volcanoes to diatoms–ONE STRANGE ROCK celebrates the planet. It spans in time from the Big Bang through to the inevitable future when the sun will explode.
Each episode of ONE STRANGE ROCK features a chorus of eight NASA astronauts, about one tenth of the astronauts currently employed by NASA, who have been to space. Science & Film spoke with seven of the series' astronauts, and with the producers, including Aronofsky, in person on March 14, the day of the series' world premiere in New York. Asked if he looked to any films as references for making ONE STRANGE ROCK, Aronofsky replied, "BARAKA I love, and the filmmakers behind that film. KOYAANISQATSI of course. I guess this is somewhat in a similar line. Those are more experiential and this is more informational, but it has similar elements. I'm sure we could do a pretty interesting, bugged out KOYAANISQATSI cut of raw footage. Ha. Maybe I'll get to that at one point. But I don't think we were really referencing that except that I'm a fan of those films that have a global perspective." ONE STRANGE ROCK premieres on the National Geographic Channel on March 26.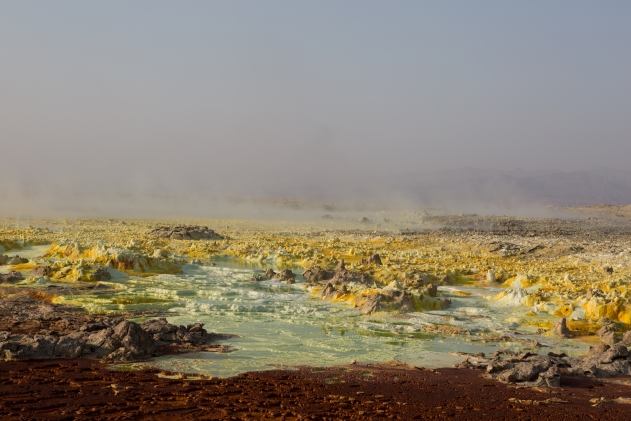 "We need as many people excited as we can get in order to make space take off in the future," astronaut Peggy Whitson, who holds the NASA record for most days in space–665–said. "In some ways, I wish NASA could advertise. I wouldn't necessarily want Budweiser on the outside of my space station, but it's too bad we can't do a little more advertising because the public gets bored with the day-to-day of living in space. For 18 years, 24 hours a day, seven days a week, we've had U.S. crewmembers living in space. People don't know about it, and it's because it's everyday, it becomes boring. Shuttle flights became boring, Apollo flights became boring, it only took a few of those and everybody was bored. So we need to do something new and different to keep people interested in space. I hope the movies and this special will open young minds to the possibilities of exploration even on our planet." ONE STRANGE ROCK was filmed in 45 countries, on six continents, and in space. Filmmakers shot in the town with the highest elevation–La Rinconada in Peru­–as well as at the largest continuously active lava lake which in the Congo.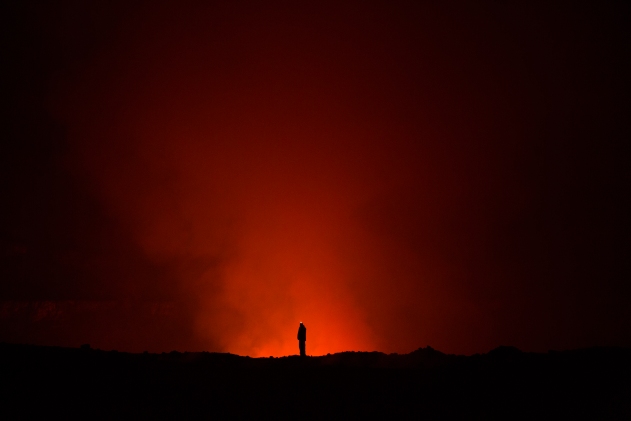 Darren Aronofsky's production company Protozoa Pictures partnered with Nutopia on ONE STRANGE ROCK, and used a myriad of film technologies over the course of the 100 weeks of shooting. "We used all different techniques but tried to not do everything, just to do a few things very well," Aronofsky said. "All the different crews were using the same lenses, using drones in same way, capturing the human stories in the same way, using macrophotography in the same way so that it would all add up to make this portrait of the planet." Looking at Earth from the perspective of astronauts who have left the planet, can make Earth feel alien, executive producer and showrunner Arif Nurmohamed said. "There is so little we understand and so much of it is strange if you look past the familiar." The producers filmed at some of the strangest places on Earth. As Nutopia founder Jane Root explained, "some places you can't go to because of political conflict, and you have to choose between your volcanoes. The further you dig in, the more you realize the Earth is full of astoundingly strange things. One of the hardest parts of making ONE STRANGE ROCK was knowing what to leave out."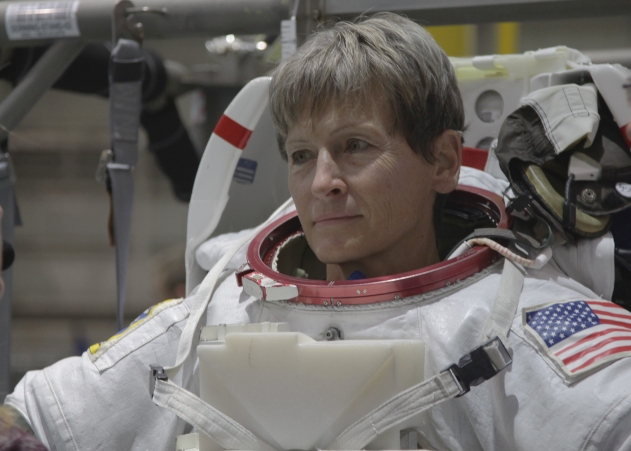 Will Smith narrates ONE STRANGE ROCK. He serves as a counterbalance to the astronauts' enlightened perspectives of Earth­–he plays the land-locked, astonished civilian. "We wanted someone who was going to experience this with us, help us feel it, and understand it, but also be affected by it," producer Ari Handel said. Darren Aronofsky continued, "you've got this incredible sequence in Northern Africa, then this astronaut's personal story, then that weird animal and their survival, then you put the Will Smith whipped cream on it and it's all good."
The first episode of ONE STRANGE ROCK, "Gasp," follows the production and regulation of oxygen from the deepsea, to the treetops, to the upper atmosphere. "Love the planet," former astronaut Jerry Linenger exclaimed. "We should be in love with our planet, and in love with our life, life forms around us, and the diversity of mankind, of plants and animals. We need to breathe. Wow! This is a miracle. Do you ever think in those terms?" Other episodes explore the origins of life, how species survive, the storms of Earth, as well as how Earth is protected from the Sun. With the series, "we get to see the Earth in its neighborhood–in the solar system," said Mae Jemison, who was the first African-American woman in space. "You go from the smallest parts of Earth all the way to the outreaches of its neighborhood with other stars. It's sort of the Earth at home." Jemison hopes that people come away from watching the series feeling responsible for their home. "I hope that as people start to fall in love with the Earth, as they see it from the very small to big, that they realize that they can do something."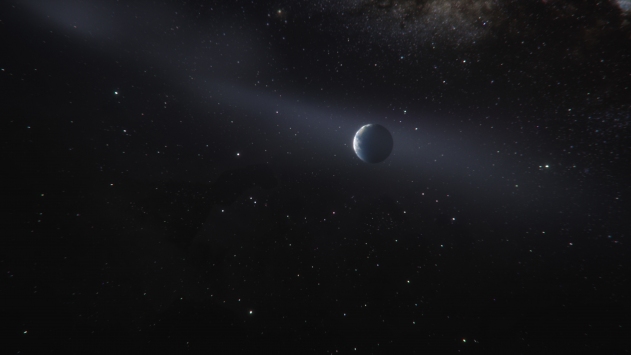 ONE STRANGE ROCK will premiere on Monday, March 26 at 10pm EST on National Geographic Channel, and each subsequent episode will be broadcast weekly through May 28.