Search Wins at Sundance
Aneesh Chaganty's debut feature film SEARCH was awarded the $20,000 Sloan Film Prize at this year's Sundance Film Festival and subsequently picked up for distribution by Sony Pictures Worldwide in a $5 million deal. SEARCH also won the NEXT section's Audience Award at the Festival. The film takes place entirely on a computer screen. It is a thriller about "what it looks like to live in a modern era, and especially what human connection looks like in a digital era," Chaganty told Science & Film in an interview. Chaganty used to work at Google Creative Lab, where he learned "what nervousness looks like with a space bar or a blinking cursor, and what love looks like with a click of a button, and what fear looks like with a progress bar."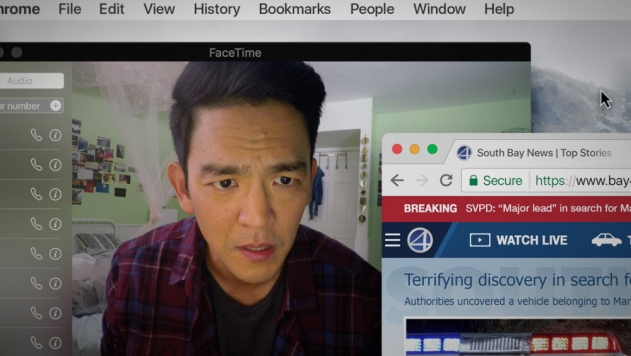 "We knew that the moment we released this movie it would become, for all intents and purposes, a period movie," producer and co-writer Sev Ohnanian said to Science & Film. The filmmakers chose a couple of days within a given year in which to set the film, and committed to representing the technology of that time in the film, Ohanian continued.
SEARCH is about a father (played by John Cho) searching for clues about his daughter (Michelle La) who has suddenly disappeared. Debra Messing (WILL & GRACE) plays the detective assigned to the case. A jury of scientists and filmmakers, including neuroscientist Heather Berlin, geneticist Robert Benezra, actor Kerry Bishé, and director Nancy Buirski awarded the film the Sloan Prize for "its gripping and original interrogation of our evolving relationship with technology and how it mediates every other relationship in our lives, both positively and negatively, and for its rigorous formal experimentation with narrative."
After the world premiere of SEARCH at Sundance, Sev Ohanian was awarded the $10,000 Sundance Institute/Amazon Studios Producers Award for Narrative Feature Producer.
For more on the film, read Science & Film's interview with Ohanian and Chaganty.
cover image: (c) 2018 Sundance Film Festival, Credit: Stephen Speckman