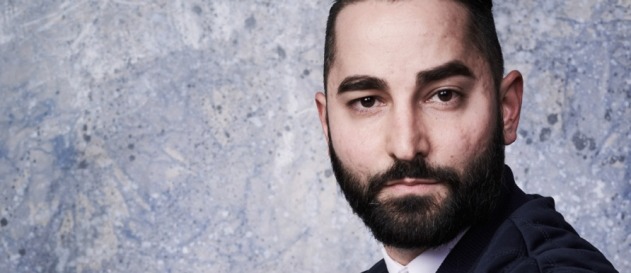 Sev Ohanian

Sev Ohanian is a filmmaker who has been a producer on 13 feature films, four of which have been Sundance Film Festival Official Selection. His first film, Ryan Coogler's Fruitvale Station, won the Grand Jury Prize at Sundance 2013. Andrew Bujalksi's Results premiered at Sundance 2015 and was acquired by Magnolia Pictures. Clea DuVall's The Intervention premiered at Sundance and was acquired by Paramount.
Sev has also produced indie features The Labyrinth, Memoria, and Yosemite for James Franco's Rabbit Bandini Productions, Where Hope Grows for Roadside Attractions, Tenured for Fox Digital Studios, Papa, and Take Me for Duplass Brother's Productions. And he was invited to produce Season 3 of AwesomenessTV's popular digital series FOURSOME which airs on YoutubeRED. Most recently, his film Search had its world premiere at Sundance 2018 where it was picked up by Sony Pictures Worldwide Acquisitions and won the NEXT Audience Award. On Search, he co-wrote the script and produced the film, starring John Cho and Debra Messing, and it was also awarded the Alfred P. Sloan Feature Film Prize at Sundance.
Sev has been recognized by The Wrap in their annual list of 11 Innovators Changing Hollywood, and was was awarded the 2013 Breakthrough Filmmaker Award by the Arpa International Film Festival. In 2018, he was awarded the Sundance Institute / Amazon Studios Narrative Producer Award. Sev has been a part-time faculty member teaching producing at USC's School of Cinematic Arts since January 2014.