Announcing the Sloan-Sundance Winner
Aneesh Chaganty's feature film SEARCH is the 2018 winner of the Sloan Feature Film Prize at Sundance. Each year, the Sundance Film Festival awards a feature film with science and technology themes and characters the $20,000 Sloan Prize; past winners include Michael Almereyda's MARJORIE PRIME and Ciro Guerra's EMBRACE OF THE SERPENT.
SEARCH is told entirely through computer screens. The film is about a about a father (played by John Cho (STAR TREK) whose 16-year old daughter has gone missing; he searches for clues as to her disappearance on her computer. Debra Messing also stars. SEARCH is Chaganty's debut feature. He co-wrote the script with Sev Ohanian who worked as a producer on such films as FRUITVALE STATION and TAKE ME.
Also at Sundance, the Sloan-supported feature THE CATCHER WAS A SPY will make its world premiere. Directed by Ben Lewin (THE SESSIONS), the film is adapted from a book of the same name by Nicholas Dawidoff about the life of Moe Berg. Berg was a major league baseball star who doubled as a CIA operative. During World War II, he was tasked with going to Germany to find out of if an atomic bomb was in development, and if so to kill physicist Werner Heisenberg who was on the development team. The film received Sloan development funding from the Tribeca Film Institute in 2015. It is produced by Jim Young, who also produced the Sloan-winning feature THE MAN WHO KNEW INFINITY. The film stars Paul Rudd, Guy Pearce, Paul Giamatti, Sienna Miller, Jeff Daniels, Mark Strong, Tom Wilkinson, and Connie Nielsen.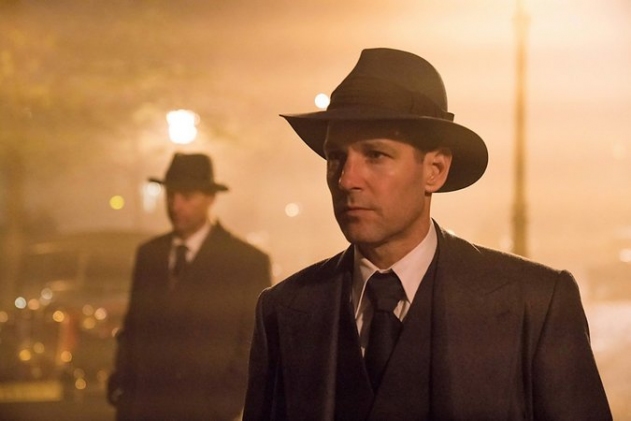 Five science-themed documentaries will make their world premieres at Sundance. In the U.S. Documentary Competition, THE DEVIL WE KNOW (directed by Stephanie Soechtig) focuses on the toxic chemicals found in West Virginia's water supply. Laura Nix's INVENTING TOMORROW is about high school students preparing for Intel's annual science fair. Canadian filmmaker Matthieu Rytz's ANOTE'S ARK will play in the World Cinema Documentary Competition. The film is about an island in the South Pacific Ocean which is due to be drowned in the next fifty years from rising sea levels resulting from climate change. GENESIS 2.0 is by Swiss directors Christian Frei and Maxim Arbugaev and centers on islands in the Arctic Ocean who discover such a well-preserved woolly mammoth that the possibility of DNA extraction and resurrection arises. In the Kids section of the festival is the film SCIENCE FAIR, directed by Darren Foster and Cristina Costantini about high school students competing in an international science fair.
The Sundance Film Festival takes place from January 18-28, 2018 in Park City, Utah.