November Science & Film Goings On
Here is a selection of creative takes on the world of science and film for the month of November:
InVisible: Films by Barbara Hammer, Oxford University, and James Sibley Watson
At the Museum of the Moving Image on Sunday, November 19, artist Barbara Hammer will be in person with Dr. Elisa Port, chief of breast surgery at Mount Sinai, to talk after a screening of three films about visualizing the body. Barbara Hammer's 1990 film SANCTUS is made from found footage of experimental x-ray films of people moving. SANCTUS will be paired with a screening of a medical tutorial that uses x-ray cinematography, and an adaptation of The Fall of the House of Usher, made by a filmmaker turned doctor, about a woman moving in a trance. Two of the three films will be accompanied by an improvised musical score by High Water. The program is part of the Museum's ongoing series Science on Screen.
JANE
The National Geographic documentary JANE, directed by Brett Morgen (COBAIN) is about the early years of Dr. Jane Goodall's work with the chimpanzee population in Africa. Morgen worked with over a hundred hours of archival footage shot by filmmaker Hugo van Lawick (Dr. Goodall's former husband), from the 1960s. JANE is now in theatres.
WONDERSTRUCK
Todd Haynes' film WONDERSTRUCK is about the experience of a Deaf person. The film takes place in two temporalities–the 1920s and the 1970s–and is adapted from Brian Selznick's graphic novel of the same name which is told half in images and half in words. Science & Film spoke with Selznick about the process of adapting his book into a screenplay. The film premiered at the New York Film Festival and is now in theatres. It stars Julianne Moore, Millicent Simmonds, Michelle Williams, and Oakes Fegley.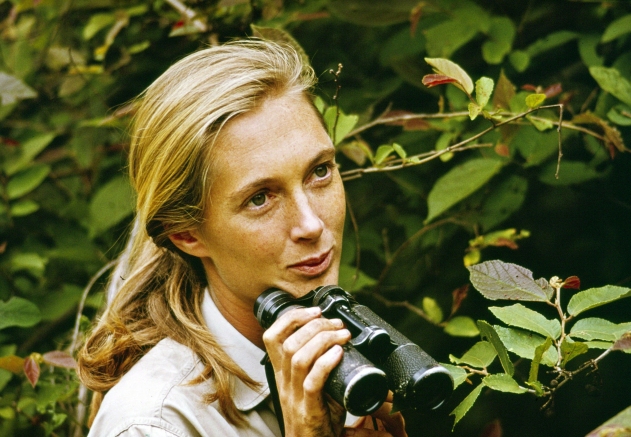 BOMBSHELL: THE HEDY LAMARR STORY
The Sloan-supported documentary BOMBSHELL: THE HEDY LAMARR STORY is about Hollywood actress and technological innovator Hedy Lamarr. The film premiered at the Tribeca Film Festival and will open at the IFC Center in New York on November 24. Based in part on Richard Rhodes's book Hedy's Folly, the film is directed by Alexandra Dean and executive produced by Susan Sarandon; parts of the film are narrated by Diane Kruger, and parts by Lamarr herself.
PROFESSOR MARSTON AND THE WONDER WOMEN
PROFESSOR MARSTON AND THE WONDER WOMEN tells the story of the Wonder Woman creator. William Moulton Marston was a psychologist who invented an early lie detector and a psychological model for assessing emotions and behavior. The film is directed by Angela Robinson and stars Luke Evans, Rebecca Hall, and Bella Heathcote. It is now in theatres. Stay tuned to Science & Film for an article about the film by NYU social psychologist Dr. John Jost.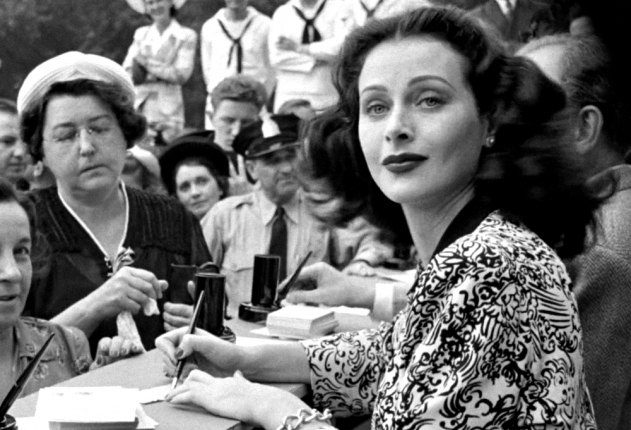 BLADE RUNNER 2049
BLADE RUNNER 2049 is the new sequel to Ridley Scott's 1982 masterpiece. Scott's film, which questions what it means to be human, was adapted by Hampton Fancher from Philip K. Dick's book Do Androids Dream of Electric Sheep. Science & Film spoke with Fancher about his work on the 2049 script. Directed by Denis Villeneuve (ARRIVAL), 2049 stars Harrison Ford, Ryan Gosling, Robin Wright, and is now in theatres.
OKJA
Bong Joon-ho's film about a genetically modified pig and a world trying to cope with increased population and food demands will play at the Museum of the Moving Image as part of the Korean Film Festival on November 5. The screening will be followed by a live call with the director. Food researcher Dr. Molly Jahn has written for Science & Film about whether it is okay to eat a creature like Okja.
ALIAS GRACE
The miniseries ALIAS GRACE, adapted by Sarah Polley (STORIES WE TELL) from Margaret Atwood's novel of the same name, is set in 1843–it is about the ambiguity of memory, and centers on a woman convicted of murder and her work with a psychiatrist. The six episodes are available for streaming on Netflix as of November 3. The series stars Sarah Gadon, Paul Gross, Edward Holcroft, and David Cronenberg.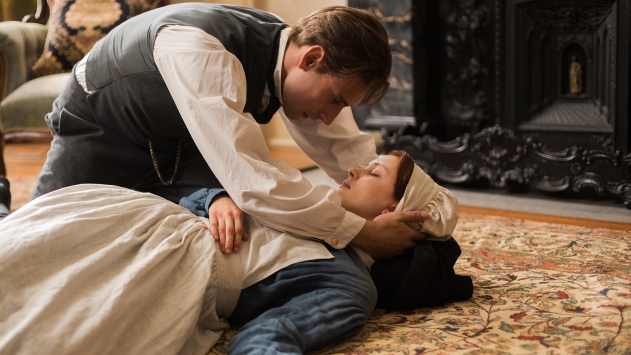 MANHUNT: UNABOMBER
Discovery Channel's new eight-part series MANHUNT: UNABOMBER is about the FBI investigator Jim Fitzgerald who pioneered the use of forensic linguistics when he used writings to identify the Unabomber. The series stars Sam Worthington and Paul Bettany, and is available on Netflix and Amazon. Linguistics professor Dr. Tej Bhatia wrote for Science & Film about the show.
THE HOME PLACE AT IRISH REPARATORY
The New York premiere of Brian Friel's last play, THE HOME PLACE, is at Irish Reparatory Theatre through November 19. Directed by Charlotte Moore, the play is set in 1878 Ireland on an estate hosting an ethnographer who believes in phrenology. His visit brings to the fore existing social tensions.
TIME AS LANDSCAPE AT CORNELL FINE ARTS MUSEUM
"Time as Landscape: Inquiries in Art and Science," in Florida at the Cornell Fine Arts Museum at Rollins College, exhibits the video work of Camille Henrot, Rosa Barba, and others who have worked on scientific themes. The exhibition is on view through December 31.
This is a monthly listing of science-themed cultural offerings about town.