October Science & Film Goings On
Here is a selection of creative takes on the world of science and film for the month of October:
JANE
Brett Morgen's documentary JANE is about the years when Jane Goodall first established contact with the chimpanzee population in Tanzania. Produced by National Geographic, it is primarily composed of footage shot for the organization by Dr. Goodall's then-husband Hugo van Lawick. JANE will premiere at the New York Film Festival and then be released into theatres by Abramorama on October 20.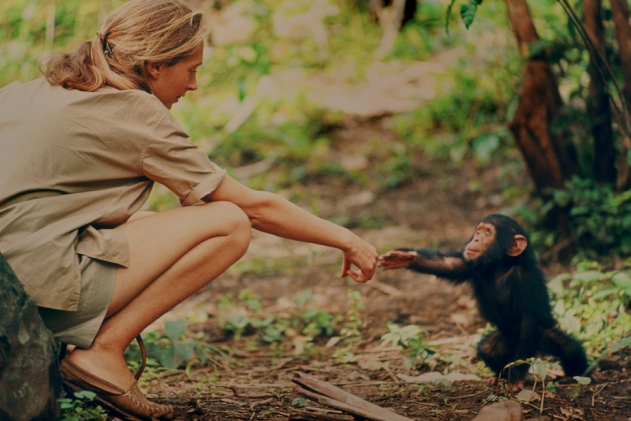 PROFESSOR MARSTON AND THE WONDER WOMEN
Directed by Angela Robinson, PROFESSOR MARSTON AND THE WONDER WOMEN is a biopic about the controversial psychologist, lie-detector inventor, and creator of Wonder Woman–William Moulton Marston. The film stars Luke Evans, Rebecca Hall, and Bella Heathcote. It is being distributed by Annapurna Pictures and will be in theatres as of October 13.
TROPHY
TROPHY, by Shaul Schwarz and Christina Clusiau, is about breeders and hunters who also consider themselves conservationists. The film is being distributed by The Orchard in theatres and online.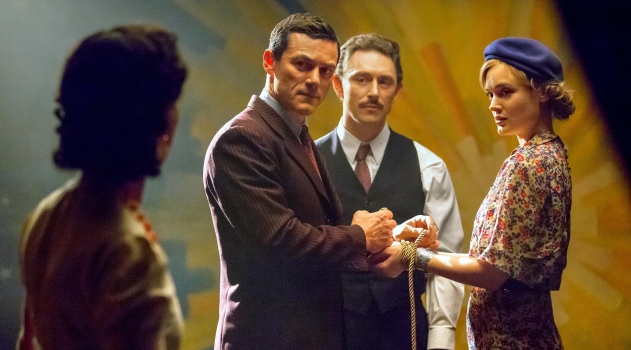 BLADE RUNNER 2049
A sequel to Ridley Scott's 1982 masterpiece BLADE RUNNER, called BLADE RUNNER 2049, is directed by Denis Villeneuve and written by Hampton Fancher, who wrote the original and with whom Science & Film spoke. The first film presaged many of the trends in artificial intelligence; researchers are trying to make robots that are indistinguishable from humans. The new film stars Harrison Ford, Ryan Gosling, and Robin Wright. It will be released into theatres on October 6.
FLATLINERS
A sequel to the 1990 film FLATLINERS, directed by Joel Schumacher is being released by Sony Pictures. The new film of the same name is about a group of medical students that induces death to find out what happens; they bring themselves back to life in order to share the knowledge. Niels Arden Oplev (THE GIRL WITH THE DRAGON TATTOO) directs, and Ellen Page, Diego Luna, and Kiefer Sutherland star.
ALPHAGO
Following its premiere at the Tribeca Film Festival, Greg Kohs' documentary ALPHAGO is now in theatres. The film is about the legendary 2016 win by Google's artificial intelligence system against a human playing the Chinese board game Go.
BUGS
Danish documentarian Andreas Johnsen's film BUGS is about the tastiness, not to mention nutritional benefits and low ecological impact, of eating bugs. The film is in theatres via Kino Lorber.
WONDERSTRUCK
Academy Award-nominated filmmaker Todd Haynes's new film WONDERSTRUCK is partly about the experience of deafness. It is adapted from Brian Selznick's novel of the same name. The film stars Julianne Moore, Oakes Fegley, and Millicent Simmonds. Amazon Studios and Roadside Attractions will release it into theaters on October 20.
FOST FEST
The annual Future of Storytelling Festival features over 100 exhibits of virtual reality, augmented reality, artificial intelligence, and robotics. Future of Storytelling is founded and directed by Charles Melcher, with Jess Bass as creative producer of the Festival. It will run October 6 to 8 in Snug Harbor, Staten Island. Science & Film will be covering.


360° SCIENCE AND TECHNOLOGY FILM FESTIVAL
The 360° Science and Technology Film Festival, which runs from October 20-29, is organized by the Polytechnic Museum–the largest technical museum in Russia and one of the oldest science museums in the world–along with Beat Films. The Festival will take place at locations around Moscow, and will premiere documentaries such as LET THERE BE LIGHT and THE FARTHEST. Science & Film's executive editor Sonia Epstein will be lecturing at the Festival on October 23, and serving on the film competition jury.
NEW YORK FILM FESTIVAL
The 55th New York Film Festival features a number of films with scientific themes, including Serge Bozon's MRS. HYDE starring Isabelle Huppert as a physics professor, and Agnieszka Holland's SPOOR about a woman who becomes increasingly enraged by the animal hunters in her town. The Festival runs until October 15.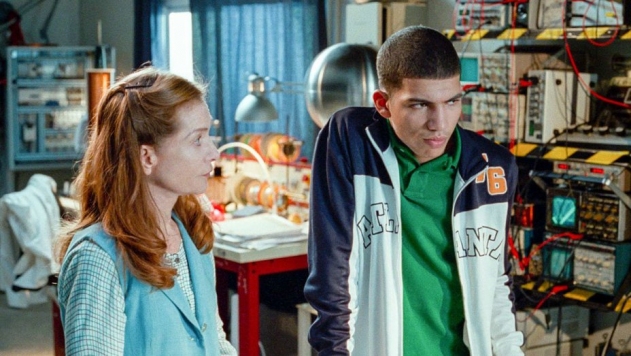 IMAGINE SCIENCE FESTIVAL
The 10th Annual Imagine Science Festival will take place in New York from October 13 to 20. Special events include a filmmaking workshop with the mobile science lab BioBus, and a talk with science journalist Carl Zimmer at the new space Caveat.
THE HOME PLACE AT IRISH REPARATORY
A new play at the Irish Reparatory Theatre in New York, THE HOME PLACE, is set in turn-of-the 19th century Ireland where a scientist with a problematic theory disrupts a village. The play is directed by Charlotte Moore.
TIME AS LANDSCAPE AT CORNELL FINE ARTS MUSEUM
An exhibition at the Cornell Fine Arts Museum at Rollins College, in Florida, explores time. "Time as Landscape: Inquiries in Art and Science," features a number of artists who have collaborated with scientists to produce new work. Video artists such as Camille Henrot and Rosa Barba are included. The exhibition is on view through December 31.
This is a monthly listing of science-themed cultural offerings about town.