September Science & Film Goings On
Here is a selection of creative takes on the world of science and film for the month of September:
MARJORIE PRIME
Michael Almereyda's Sloan/Sundance-winning film MARJORIE PRIME stars Lois Smith as an elderly woman who is kept company by a hologram of her dead husband (played by Jon Hamm). The hologram remembers her memories as she tells them, but memories change every time they are recalled. Tim Robbins and Geena Davis co-star. The film is now in theatres. For more, read Science & Film's interview with Michael Almereyda.
OKJA
From writer and director Bong Joon-Ho (SNOWPIERCER), the Netflix film OKJA features a genetically-engineered giant pig whose best friend is the young girl who raised it. The pig, Okja, is meant to be a sustainable source of food. Tilda Swinton, Jake Gyllenhaal, Paul Dano, and Ahn Seo-Hyun star. For more, read agronomist Dr. Molly Jahn's article about how to decide what is okay to eat.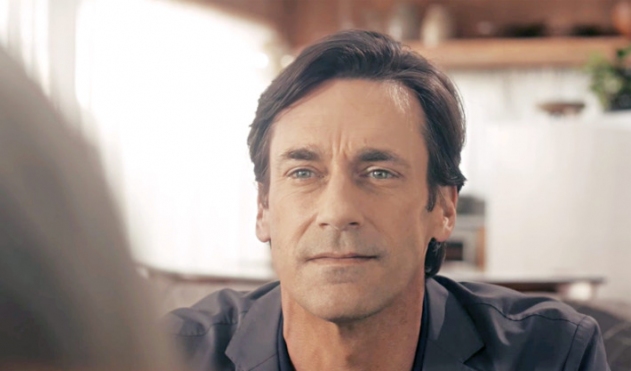 FLATLINERS
The 1990 film FLATLINERS, directed by Joel Schumacher and starring Kevin Bacon, Kiefer Sutherland, and Julia Roberts, is about a group of medical students that induces death to find out what happens; they bring themselves back to life in order to share the knowledge. A sequel by the same name will be released by Sony Pictures on September 29. Niels Arden Oplev (THE GIRL WITH THE DRAGON TATTOO) directs, and Ellen Page, Diego Luna, and Kiefer Sutherland star. Stay tuned to Science & Film for an article by a near-death researcher.
TORONTO INTERNATIONAL FILM FESTIVAL
The 2017 Toronto International Film Festival includes 14 science-themed feature-length films. These include: THE CURRENT WAR, starring Benedict Cumberbatch as Thomas Edison and Michael Shannon as his competitor George Westinghouse; Angela Robinsons' PROFESSOR MARSTON & THE WONDER WOMEN about the lie-detector inventor who created Wonder Woman; and Wim Wender's film SUBMERGENCE about the relationship between a water engineer and deep-sea researcher. The Festival runs September 7 through 17.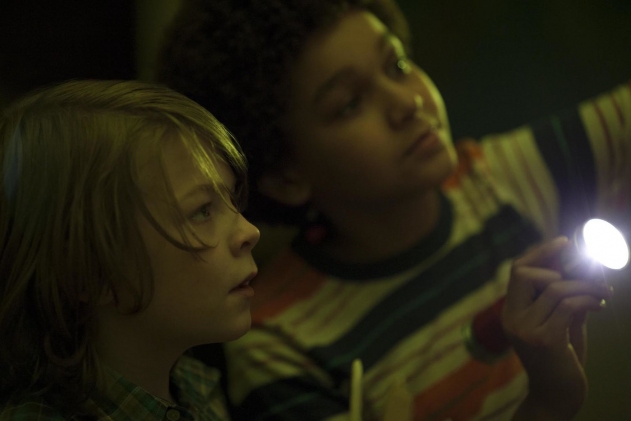 NEW YORK FILM FESTIVAL
The New York Film Festival begins on September 28 with Todd Haynes's WONDERSTRUCK as its centerpiece. The film revolves in part around a display of taxidermy wolves at the American Museum of Natural History. Also in the Festival is Serge Bozon's MRS. HYDE starring Isabelle Huppert as a physics professor, and Agnieszka Holland's SPOOR about a woman who becomes increasingly enraged by the animal hunters in her town. The Festival runs until October 15.
ROBERT RAUSCHENBERG AT THE MUSEUM OF MODERN ART
Robert Rauschenberg co-founded the art and technology matchmaking service, Experiments in Art and Technology (E.A.T.), with Bell Labs electrical engineer Billy Klüver in 1966. Some of the works that resulted from this partnership between artists and engineers on display at the Museum of Modern Art in New York in "Robert Rauschenberg: Among Friends." The show is up through September 17. Science & Film spoke with curator Leah Dickerman. A screening of films by E.A.T. members will take place on September 20 at Rooftop Reds in the Brooklyn Navy Yards.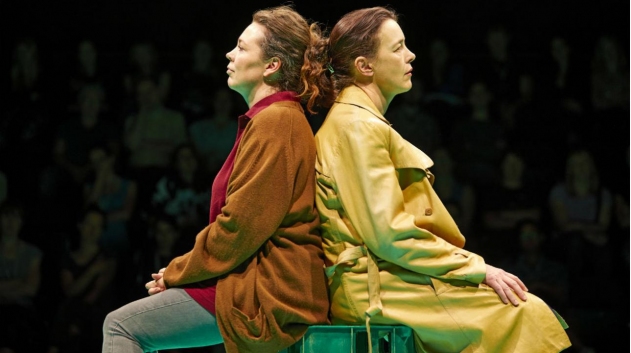 MOSQUITOES AT THE NATIONAL THEATRE
Lucy Kirkwood's Sloan-commissioned play MOSQUITOES makes its world premiere at the National Theatre in London. It is about a particle physicist working at the Large Hadron Collider whose sister comes to stay at an inopportune time. Rufus Norris directs, and Olivia Williams and Olivia Colman star. The play runs through September 28.
This is a monthly listing of science-themed cultural offerings about town.