June Science & Film
Goings On
Here is a selection of creative takes on the world of science and film for the month of June:
STEVEN SPIELBERG AT MUSEUM OF THE MOVING IMAGE
Sixteen films by Steven Spielberg will be projected in 35mm as part of the Museum of the Moving Image's series "See it Big!". JURASSIC PARK will play on June 3 and 4; read Science & Film's interview with paleontologist Jack Horner who worked with Spielberg to build the film's dinosaurs. MINORITY REPORT will screen on June 18; stay tuned for Science & Film's interview with brain researcher Jonathan Schooler. On June 16 and 18, A.I. ARTIFICIAL INTELLIGENCE will play; check back on Science & Film for an interview with AI specialist Kenneth Stanley. A book on the films of Steven Spielberg, featuring a selection of articles from Reverse Shot, is available at the Museum's shop.
MARJORIE PRIME AT BAMcinemaFest
Michael Almereyda's film MARJORIE PRIME will make its theatrical premiere at BAMcinemaFest on June 22 with Almereyda in person. The film is about an elderly woman with dementia who is kept company by a hologram which prompts her for memories. Lois Smith, Jon Hamm, Tim Robbins, and Geena Davis star. The film won the Sloan Feature Film Prize at the 2017 Sundance Film Festival. FilmRise will distribute it into theatres following the BAM screening. For more, read Science & Film's interview with Michael Almereyda.
MARIE CURIE: THE COURAGE OF KNOWLEDGE
Directed by Marie Noëlle, MARIE CURIE: THE COURAGE OF KNOWLEDGE, focuses on the years between Marie Curie's first and second Nobel Prizes for the discovery of radioactivity and the element radium. Curie was the first person to win two Nobels. The film stars Karolina Gruszka (INLAND EMPIRE) as Marie Curie and Charles Berling (ELLE) as Pierre Curie. It will open theatrically on June 30. For more, read Science & Film's article from the film's United States premiere.
THE CIRCLE
Directed by James Ponsoldt and now in theaters, THE CIRCLE is based on a novel of the same name by Dave Eggers. Emma Watson stars as a new hire at a tech company which is collecting personal data from individuals. Tom Hanks plays the company's founder. For more, read an article by legal scholar Danielle Citron on internet privacy and transparency.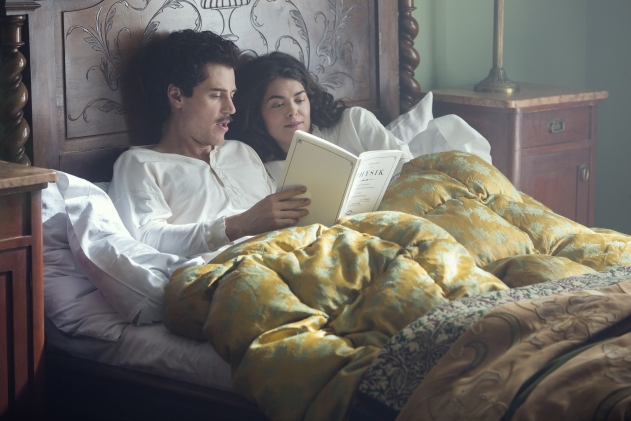 THE HANDMAID'S TALE ON HULU
THE HANDMAID'S TALE, now a ten-part series on Hulu, takes place in a world where most people are infertile. It is adapted from Margaret Atwood's 1986 speculative fiction novel of the same name, and stars Elisabeth Moss. For more, read an article on the subject by infertility specialist Paula Amato and reproductive medicine legal scholar Judith Daar.
GENIUS ON NATIONAL GEOGRAPHIC
From Ron Howard and Brian Grazer, National Geographic's ten-part series GENIUS is about Albert Einstein. Spanning Einstein's life, the show stars Johnny Flynn as teenage Einstein and Geoffrey Rush as the elder. For more, read historian Alberto Martinez's article on Einstein's first wife, Mileva Marić.
FROM THE ASHES ON NATIONAL GEOGRAPHIC
FROM THE ASHES is a documentary about the coal industry under the Trump administration. It centers on mining communities Appalachia, Montana, and Wyoming. The film premiered at the Tribeca Film Festival and will begin airing worldwide on National Geographic on June 25. Stay tuned for Science & Film's interview with director Michael Bonfiglio, Executive Producer Katherine Oliver from Bloomberg Associates, and Consulting Producer Antha Williams from Bloomberg Philanthropies.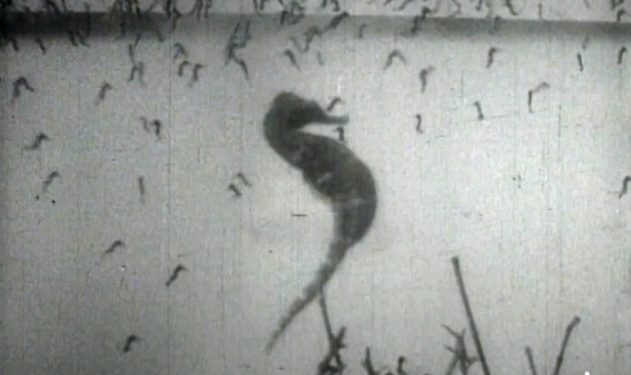 EXPLORATORY WORKS AT THE DRAWING CENTER
"Exploratory Works: Drawings from the Department of Tropical Research Field Expedition" is a stunning exhibition of drawings and which includes a film made on field expeditions in South America at the beginning of the 20th century. They were done by William Beebe, who engineered the Bathysphere and made record-setting deepwater dives, and a team of zoologists and icthyologists, many of whom were women. The exhibit is co-curated by anthropologist Katherine McLeod, Wildlife Conservation Society archivist Madeleine Thompson, and sculptor Mark Dion. It is up through June 16 at The Drawing Center in SoHo. For more, read Science & Film's article about William Beebe's underwater films.
This is a monthly listing of science-themed cultural offerings about town.