The Premiere of National Geographic's Genius
The ten-part series GENIUS begins when Albert Einstein is a teenager, and continues through the end of his life. On April 20, Science & Film attended the series premiere at the Tribeca Film Festival. The series is National Geographic's first scripted series. It stars Johnny Flynn and Geoffrey Rush as Einstein. After the premiere, executive producers Ron Howard, Brian Grazer, Gigi Prtizker, showrunner Ken Biller, and actors Geoffrey Rush, Johnny Flynn, Emily Watson, and Samantha Colley spoke.
Geoffrey Rush did research for his portrayal of Einstein by watching newsreel footage supplied by National Geographic. "[Einstein] seemed to have a very quick wit," Rush said. "I would talk to Johnny [Flynn] and say, I'm seeing as much Harpo Marx in there as I am a great scientist." Brian Grazer said, "Albert Einstein was the progenitor of modern disruption. He challenged things in science you wouldn't ordinarily challenge."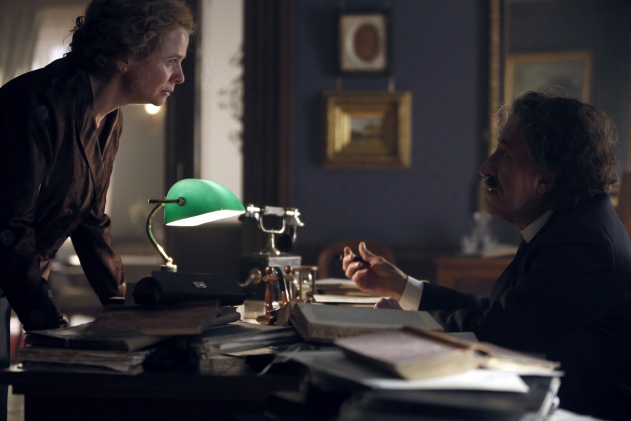 The story, adapted from Walter Isaacson's book Einstein: His Life and Universe, was developed first as a movie. Ron Howard said, "I had read outlines and even at some point a script that attempted to deal with Albert Einstein as a central figure. […] I never felt like it worked within the time frame of that narrative; it always felt limited and reductive in some way." Screenwriter Noah Pink co-wrote the first episode with Isaacson and Raf Green. "When I read [Pink's] pilot script and understood the possibility for what the series could be, and then read Walter Isaacson's book, I felt the story was so full of surprises," Howard continued. "I felt there was a tremendous amount of pressure on [Einstein] as a character and that was something that I as a director of the first episode and the other filmmakers involved could really work with. […] Of course, he was a Jew in Hitler's Germany, but I had no idea he was on a list, and I had no idea he was so controversial that J. Edgar Hoover would attempt to keep him out [of the United States]."
In addition to Ron Howard, Minkie Spiro and James Hawes direct episodes of GENIUS. The series premiered on National Geographic channel on April 25 at 9pm EST, is available to stream for free on their website, and subsequent episodes are released each week. GENIUS has already been renewed for a second season, though it will focus not on Einstein, but on a different genius.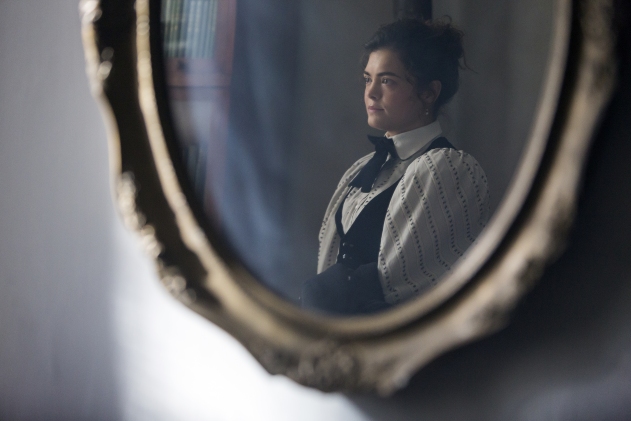 For more, read an article on Science & Film by historian Alberto Martinez on Einstein's first wife Mileva Maric, played by Samantha Colley.