May Science & Film
Goings On
Here is a selection of creative takes on the world of science and film for the month of May:
THE CABINET OF DR. CALIGARI with Live Music at MoMI
On May 21, the Museum of the Moving Image will host its next Science on Screen program–"Somnambulism: When Dream Comes True". A live improvised score by High Water on synth and saxophone will accompany a screening of The Cabinet of Dr. Caligari, a masterpiece of German Expressionist cinema from 1920. The film stars Conrad Veidt as a somnambulist (sleepwalker), and Werner Krauss as a hypnotist. The screening will be followed by a conversation with parasomnia specialist Dr. Carl Bazil and video artist Javier Téllez.
GHOST IN THE SHELL
Rupert Sanders has adapted Mamoru Shii's 1995 anime GHOST IN THE SHELL into a live-action film starring Scarlett Johansson. In the film, people are all connected via an information matrix. It is now in theatres. For more, read an article on Science & Film about the technological body by cyborg and engineer Dr. Kevin Warwick.
THE CIRCLE
James Ponsoldt's feature THE CIRCLE is based on a novel of the same name by Dave Eggers. Emma Watson stars as a new hire at a tech company which is pushing the bounds of internet privacy. Tom Hanks plays the company's founder. The film is now in theaters. Stay tuned to Science & Film for an article on internet privacy by legal scholar Danielle Citron and her teenage daughter.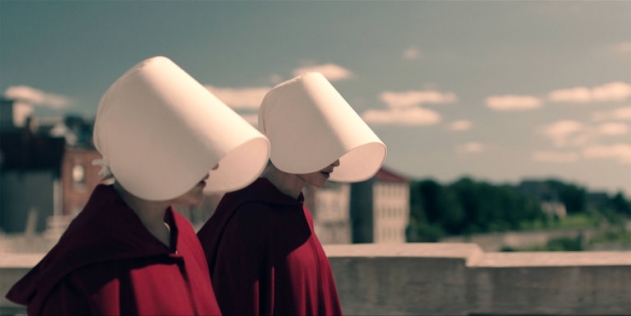 THE HANDMAID'S TALE
Margaret Atwood's 1986 speculative fiction novel The Handmaid's Tale has been adapted by Bruce Miller into a ten-part series on Hulu which began streaming on April 26. Starring Elisabeth Moss, the story is set in a dystopian future, after an environmental disaster has left most women and men sterile; the ruling totalitarian regime enslaves those fertile women who are left. For more, read Science & Film's article about current environmental toxins and their effects.
GENIUS
From Ron Howard and Brian Grazer, the new ten-part series GENIUS is about Albert Einstein. It takes place in two temporalities: teenage Einstein is played by Johnny Flynn, and the older Einstein is played by Geoffrey Rush. The series premiered on April 25 on National Geographic Channel. It has already been renewed for a second season, which will focus on a different genius. For more, read historian Alberto Martinez's article on Einstein's first wife, Mileva Marić, played in the series by Samantha Colley.
THE IMMORTAL LIFE OF HENRIETTA LACKS
Tony-winning director George C. Wolfe has adapted from Rebecca Skloot's bestselling book The Immortal Life of Henrietta Lacks for HBO. Starring Oprah Winfrey, it is based on the true story of a woman whose cancer cells revolutionized disease research, but her family only found out twenty years later. For more, read Science & Film's interview with the producer Lydia Pilcher.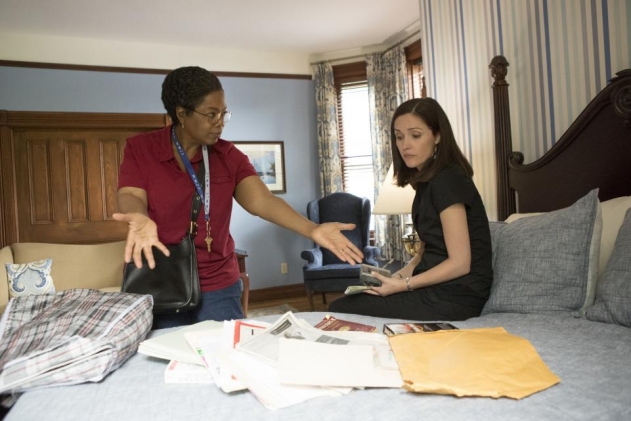 YEAR MILLION
YEAR MILLION is a new part-documentary and part-narrative series about the relationship between humans and technology. It features Ray Kurzweil, Brian Greene, David Byrne and more. Produced by National Geographic and RadicalMedia, the six-part series premieres on National Geographic at 9pm on May 15.
NITRATE PICTURE SHOW
The third annual Nitrate Picture Show is the world's most dangerous film festival. From May 5-7, the George Eastman Museum in Rochester, New York will project nine vintage nitrate prints of films from around the world. The festival explores the art and science of conservation. Science & Film will be covering.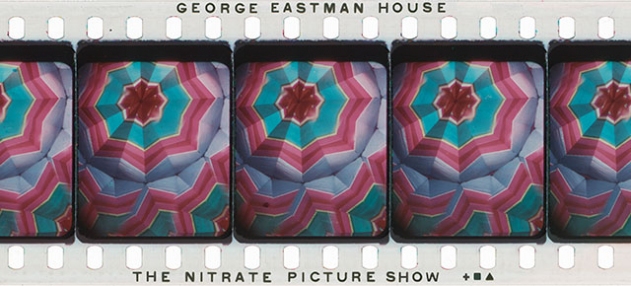 PHILIP K. DICK SCIENCE FICTION FESTIVAL
The fifth annual Philip K. Dick Science Fiction Film Festival runs from May 25 through 30 in New York, and on May 26 the Museum of the Moving Image will present two programs. One is a program of seven contemporary sci-fi shorts followed by a discussion with filmmakers. The other is the new feature THE FUTURE IS PLANNING A FAREWELL TOUR with director Milton Moses Ginsberg in person.
COLUMBIA UNIVERSITY FILM FESTIVAL
Two Sloan-supported short films will make their world premieres at the 30th annual Columbia University Film Festival at Walter Reade Theater. Ursula Ellis's CRICK IN THE HOLLER, based on true events from the 2014 Elk River oil spill in West Virginia, will screen on May 11 at 5pm. On May 12 at 7:15pm Iesh Thapar will premiere his film TV IN THE FISH TAIL which takes place in a Trans-Himalayan village adapting to electricity. For more, read Science & Film's interview with Ellis about her film.
This is a monthly listing of science-themed cultural offerings about town.