Lydia Pilcher on The Immortal Life of Henrietta Lacks
Tony-winning director and producer George C. Wolfe has written and directed a new HBO film adapted from Rebecca Skloot's bestselling book The Immortal Life of Henrietta Lacks. Oprah Winfrey stars as Deborah Lacks and Rose Byrne plays Rebecca Skloot. THE IMMORTAL LIFE OF HENRIETTA LACKS is based on the true story of Henrietta Lacks, whose cancer cells were the first that scientists were able to reproduce in a laboratory. The cells have been used in the development of drugs from the polio vaccine to HIV treatments. Abbreviated HeLa, they became famous among research scientists beginning the 1950s but the Lacks family only learned about their mother's legacy in 1973. The film focuses on the relationship between Skloot and Lacks's daughter Deborah, and their mutual desire to understand Henrietta Lacks.
Lydia Dean Pilcher (VANITY FAIR, THE RELUCTANT FUNDAMENTALIST) is executive producer of THE IMMORTAL LIFE OF HENRIETTA LACKS. She has worked with HBO on eight other projects, including IRON JAWED ANGELS and YOU DON'T KNOW JACK. Pilcher is also producing the Sloan-supported feature film RADIUM GIRLS, about women in the 1920's unwittingly exposed to radium. Science & Film spoke with Lydia Pilcher on the phone the week that THE IMMORTAL LIFE OF HENRIETTA LACKS was completed. The film premieres on HBO on April 22.
Science & Film: Do you know what drew George Wolfe to this project?
Lydia Pilcher: George Wolfe has put his own light on the emotional story of the family. George is a legend in American theater. He is known for authentic storytelling and he knew he would tell it differently than anyone else. In essence, it is a story of a woman discovering her mother. But the idea that scientists knew what was happening with Henrietta Lacks's cells and the family didn't is one of the crowning injustices that needs to be talked about.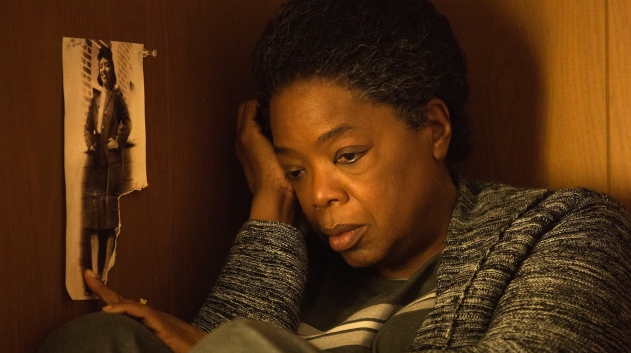 S&F: Was the Lacks family involved with the making of the film?
LP: There are members of the Lacks family who have been very involved in promoting Henrietta's legacy. We offered these members the opportunity to be consultants on the film, and Henrietta's sons Zakariyya and Sonny are consultants, as well as Deborah Lacks's son Alfred, and daughter LaTonya. All of the consultants have been involved in reading the script, giving feedback, visiting set, and now they will be involved in bringing the movie to the public.
S&F: How do you think it will be received?
LP: I know from the screenings we have done that people will be moved. People respond with incredible emotion to the story; they find it very powerful. I think the interaction between our identity of self and our own cellular being is a powerful concept that we don't think about every day. A friend of mine who is a scientist, the head researcher at the Multiple Sclerosis Research Center at St. Luke's Roosevelt Hospital, works with HeLa cells everyday. She was giddy with excitement when she saw an early screening of the movie. She said, "this is going to be great for science. I work with HeLa cells everyday and this movie will open up my world and what I do." The issues of racial and social injustice in medicine that the movie raises will be an important focus of the conversation as well.
S&F: How has Rebecca Skloot's book influenced science?
LP: The Human Genome Project at the National Institutes of Health ultimately came around to working with the family of Henrietta Lacks to give them some voice in how her cells are being used in research. The Genome Project has brought a new way of looking at our cell structure and our connection to our cell structure.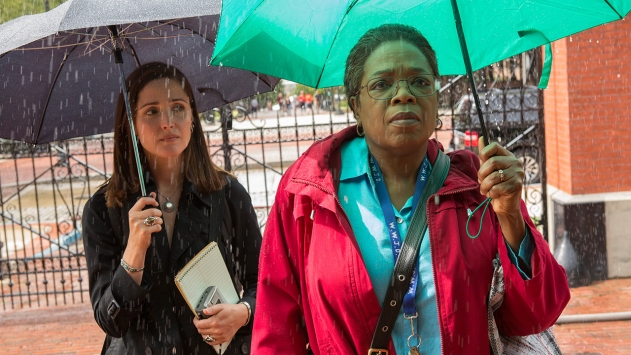 S&F: What researchers did you meet while working on the film?
LP: The doctor in the beginning of the film, Dr. Roland Pattillo, is an amazing person. He retired in 2013 after a long career ending at Morehouse School of Medicine. He is a medical doctor and researcher and his legacy is centered around his involvement with the HeLa line of cells and his connection to the Lacks family. Dr. Pattillo's research with HeLa cells culminated in new treatment for ovarian cancer. He studied at Johns Hopkins, then he took over George Gey's HeLa cell bank and moved it from Johns Hopkins to Morehouse College in Atlanta. He has always been in the forefront of promoting and mentoring African Americans in science and research, and very involved in the area of reproductive health. I had the privilege of meeting him when we filmed scenes at Morehouse. His protégé, Dr. Winston Thompson, is, in my opinion, a rock star in his own right. Dr. Thompson, was at Harvard making his own path as a researcher and Dr. Pattillo recruited him to come to Morehouse. Dr. Thompson is now Professor and Chair of Physiology, and the Director of Research and Director of Obstetrics & Gynecology and Mentoring. Both of these men are extraordinary people with a real commitments to promoting African Americans in the field of science.
Dr. Patillo founded a conference called the HeLa Conference which happens every year at Morehouse; it is a reproductive health conference and it is in honor of the Lacks family. These doctors are real heroes to the story.
S&F: I love the scene in the film where the scientist projects HeLa cells onto the wall so Deborah and Zakariyya can see their mother's cells.
LP: This is a scene which George created for the movie as he wanted to communicate an experience to the audience. Deborah and Zakariyya had the experience of looking in the microscope at their mother's cells for the first time; and we have pictures and audio of their original visit. But, just showing that scene through a microscope did not quite convey that transcendental feeling of empowerment so George wrote the scene in a way that beautifully allows the viewer to feel the experience of what it was like when Deborah connected with her mother.

S&F: That seems like something his background in the theater must have helped with.
LP: How do you transfer an emotional experience to an audience sitting in a theater watching? Yes.
S&F: How did you get attached to the film?
LP: I came on board when George did. HBO had optioned the book for Oprah Winfrey's production company Harpo Films and Alan Ball's company [Your Face Goes Here Entertainment]. When George came on the project, he said, "Oprah, you've got to play the part of Deborah." He convinced her that this was something that would be an amazing opportunity for her as an artist.
S&F: You and I did an interview in 2016 about the feature RADIUM GIRLS. That is also a story about scientific discovery.
LP: Sloan has been a big supporter of RADIUM GIRLS and we wouldn't be where we are without Sloan. It seems that I have been immersed in the story of the discovery of radium for years now. The young factory workers [in RADIUM GIRLS]–painting glow-in-the-dark watch dials–were lip-pointing with their brushes, and were being slowly poisoned by the radium in the paint. The company, American Radium, knew it, and even though the Radium Girls were able to take them to court and get the factory shut down, radium wasn't really banned until the 1970s. So here we are in 1951 and Henrietta Lacks is getting radium capsules sewn into her cervix, which was the standard procedure of the day to treat this kind of cancer. My head just starts to explode.
S&F: When did you become interested in telling stories about science?
LP: I became a mother 22 years ago for the first time, and something clicked inside me about the environment. Maybe it is because I started to think about future generations; what will I do to prepare my son and daughter for their future? What are we leaving behind? I became an environmental activist and I've been very focused on what the entertainment industry is doing to combat climate change and my desire has been to tell stories that bring an awareness of environmental issues to audiences. I hadn't found the story that I wanted to put years of my life into telling until I read the screenplay for RADIUM GIRLS written by Virginia Mohler and Brittany Shaw. For me, it was electric because I produce a lot of female-driven content, and I love the female empowerment story of RADIUM GIRLS. I feel the same way about THE IMMORTAL LIFE OF HENRIETTA LACKS. Rebecca Skloot and Deborah Lacks really went on a journey together and supported each other in a unique relationship. I love Alice Walker's quote, "The most common way people give up their power is by thinking they don't have any." I hope both of these movies will encourage people to look up and take control of their lives.
Lydia Pilcher has produced thirty-seven feature films, and founded a production company Cine Mosaic, based in New York City. She is a two-time Emmy Winner and has been nominated for an Academy Award, a Golden Globe, and a Producers Guild Award. Pilcher is a professor at NYU Tisch in their graduate film program, and Chair of the Producer's Guild of America's Women's Impact Network and Co-Founder and Chair of the Producer's Guild Green committee.
THE IMMORTAL LIFE OF HENRIETTA LACKS stars Oprah Winfrey, Rose Byrne, Renee Elise Goldsberry, Courtney B. Vance, and Reg E. Cathey. It is directed by George C. Wolfe, based on The New York Times Best Seller by Rebecca Skloot. The film is on HBO.