Filmmaker Update: Production Underway for Crick in the Holler
Ursula Ellis, of Columbia University's Graduate Film Program, is in production with her short film CRICK IN THE HOLLER; it received a $20,000 grant from the Sloan Foundation for production. The film is inspired by the 2014 chemical spill caused by Freedom Industries–7,500 gallons of chemicals used to process coal leaked into the Elk River in West Virginia. In the film, a college student investigates the spill's implications for the town's water supply. This is a timely story, given the ongoing crisis with the water supply in Flint, Michigan.
Writer and director Ursula Ellis is a development consultant at Lydia Dean Plicher's production company Cine Mosaic. Science & Film recently interviewed Pilcher about two films she is producing–the Sloan-supported feature RADIUM GIRLS, which just wrapped production, and HBO's THE IMMORTAL LIFE OF HENRIETTA LACKS which will premiere in 2017.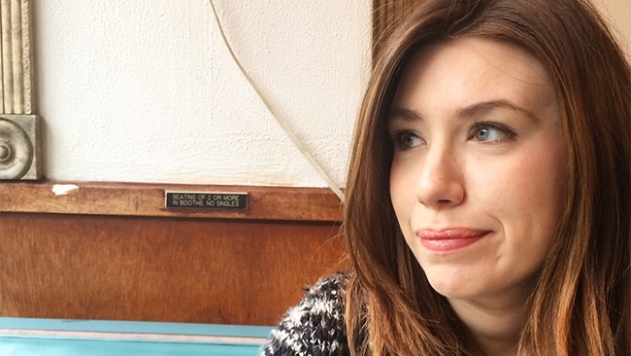 Ellis will begin principal photography on CRICK IN THE HOLLER on December 14 of 2016. With family in West Virginia, Ellis plans to shoot there and is casting from the area. "The film is certainly influenced by American regional dramas, most notably Debra Granik's WINTER'S BONE, that participate in anthropological filmmaking–delving into a culture and a world in a way that feels authentic, honest, and compassionate," wrote Ellis to Science & Film. "I am also influenced by documentaries about West Virginia like Sean Dunne's OXYANA, Julien Nitzberg's THE WILD AND WONDERFUL WHITES OF WEST VIRGINIA, and Elaine MacMillion Sheldon's interactive piece HOLLOW–three incredibly disparate but equally intimate portrayals of some of the people and current problems of the state. Visually, I am also influenced by films like Shane Carruth's UPSTREAM COLOR, which dynamically and beautifully photograph the scientific process."
With support from the Sloan Foundation, Ellis has been working with a science advisor on the scientific accuracy of the script. "Working with Lex van Geen, the Doherty Senior Research Scientist at the Lamont-Doherty Earth Observatory in Geochemistry, has been nothing but a pleasure," she wrote. "At our first meeting, he arrived with research already completed about the Elk River spill and the chemical involved in the incident. He took a keen interest in the scientific aspects as well as the narrative elements of the story and provided notes on both, much to my delight. It is rare that a screenwriter/director like myself gets such in-depth insight and research into something they are working on from an expert in the field, and Lex more than provided that to the project." She continued, "it is so cool, frankly, to find that someone with such an impressive scientific background would be interested in this film. My dad always wanted me to double major in a hard science in undergrad, and I think this might be as close as I get."
Once it finishes shooting, CRICK AND THE HOLLER will be submitted to festivals. After its run, it will premiere online on Science & Film and be included in future iterations of the Sloan Science & Film Teacher's Guide making it available for the classroom.