December Science & Film Goings On
Here is a selection of creative takes on the world of science and film for the month of December:
HIDDEN FIGURES
Based on Margot Lee Shetterly's Sloan-supported book Hidden Figures, Ted Melfi's adaptation of the same name tells the story of the African American female "computers," or mathematicians, who computed trajectories for astronauts at NASA in the 1950s. Starring Octavia Spencer, Taraji P. Henson, and Janelle Monáe, the film is being distrubited by 20th Century Fox. It will open in theaters on December 25.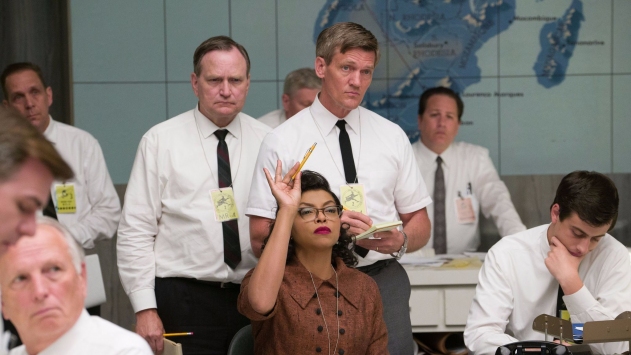 ARRIVAL
McGill University linguist, Dr. Jessica Coon, consulted with the actress Amy Adams on how to communicate with aliens for Denis Villeneuve's film ARRIVAL. An alien spacecraft has landed in the United States and Adams' character, a linguist, has to find a means of communication. The film is in wide release with Paramount Pictures.
LION
Garth Davis's first feature LION is based on the true story of a five-year-old boy orphaned who, years later, uses Google Earth to locate his hometown. Dev Patel and Nicole Kidman star; the Weinstein Company is distributing the film which is now in wide release. Science & Film interviewed the screenwriter Luke Davies on technology as used in the film.
ELLE
ROBOCOP director Paul Verhoeven's drama ELLE, which premiered at the New York Film Festival, stars Isabelle Huppert as the CEO of a gaming company. Check back on Science & Film for an interview with screenwriter David Birke on how technology plays a dramatic role in the film. Birke adapted the screenplay from a novel by French writer Philippe Djian. ELLE is in release with Sony Pictures Classics.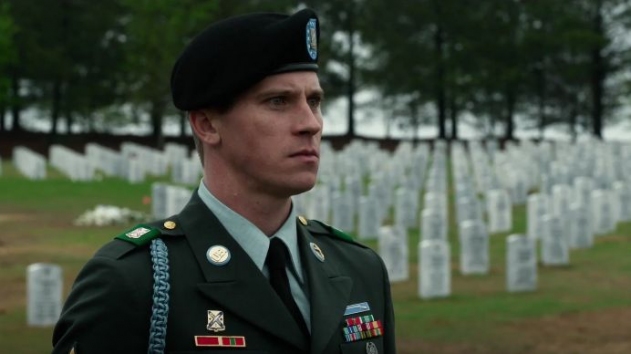 BILLY LYNN'S LONG HALFTIME WALK
Ang Lee's feature BILLY LYNN'S LONG HALFTIME WALK, adapted from a novel by Ben Fountain of the same name, is about an Iraq war veteran suffering from Post Traumatic Stress Disorder (PTSD). It stars Kristen Steward and Joe Alwyn, and is in 3-D release with TriStar Pictures. Check back on Science & Film for an article about PTSD and how the moving image is being used to treat the disorder in patients.
HUGO
Martin Scorsese's animated adaptation of Brian Selznick's book Hugo, features a boy trying to repair an automaton. The film will be screening in 3-D at Museum of the Moving Image on December 24 and 30 as part of a program surrounding a new exhibition about Martin Scorsese opening at the Museum on December 11. Stay tuned to Science & Film for an exclusive interview with author Brian Selznick about the research he conducted to write the book.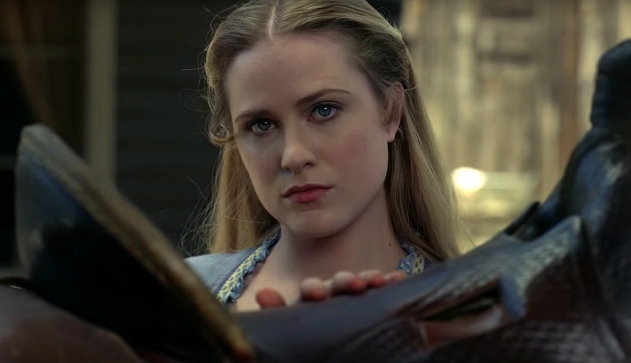 WESTWORLD on HBO
HBO's new series WESTWORLD stars Sidse Babett Knudsen, Anthony Hopkins, and Jeffrey Wright as programmers and executives of a park populated by robots. Evan Rachel Wood and James Marsden play the robots. Created by Jonathan Nolan and Lisa Joy based on a 1973 film by Michael Crichton, the series mixes the Western and Sci-Fi genres. The first season is ten episodes. Check back on Science & Film for an article about the challenge of creating human-like representations of robots on screen.
MARS on NATIONAL GEOGRAPHIC
MARS, the new six-part series from National Geographic, takes place in both 2016 and 2033. It imagines a future in which humans are colonizing the red planet, and intercuts to the present and efforts by NASA and private industry to advance that mission. Science & Film interviewed Executive Producer Justin Wilkes about the series. Check back for an interview with Dr. Mae Jemison, the first African American female astronaut in space who consulted on the show. Episodes will air on the National Geographic Channel through December 19.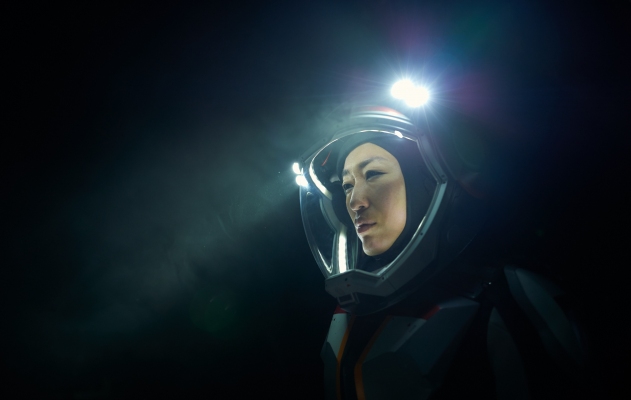 BLACK MIRROR on NETFLIX
The dystopian television series BLACK MIRROR, which played for two seasons on Britain's Channel 4, has six new episodes on Netflix. Each episode has a unique cast and story, which is set in a near future or alternate reality and focuses on the human relationship to technology. Charlie Brooker is the series creator and directs a number of the episodes. Science & Film interviewed a computer scientist about one episode in which a virtual reality game becomes hard to distinguish from reality.
Dreamlands at the Whitney Museum of American Art
The Whitney Museum of American Art's impressive group exhibition, Dreamlands: Immersive Cinema and Art, 1905-2016, is curated by Chrissie Iles and includes the work of two Sloan-supported filmmakers, Lynn Hershman Leeson and Frances Bodomo. A series of film screenings at the Whitney Museum and Microscope Gallery in Bushwick, Brooklyn accompanies the exhibition. The exhibition is up now through February 5 of 2017 and the screening program runs through January 22, 2017. Check back soon on Science & Film for coverage of various screenings.
This is a monthly listing of science-themed cultural offerings about town.