Preview of Science Films at the 2023 Berlinale
The 73 Berlin International Film Festival (Berlinale) will take place from February 16 to 26 in locations around Berlin. The program includes two dozen science or technology-related films in festival categories including Competition, Panorama, Forum, and Perspektive Deutsches Kino. Films and descriptions are below, quoted from the festival program. Sloan Science & Film will be at the Berlinale to provide coverage, so check back for more.
Competition
BLACKBERRY
by Matt Johnson
World premiere
Adapted from the bestselling book 'Losing the Signal,' BLACKBERRY tells the story of the spectacular rise and meteoric fall of the world's first Smartphone. A humorous but unforgiving modern-day tale of big business and the relentless need to stay on top.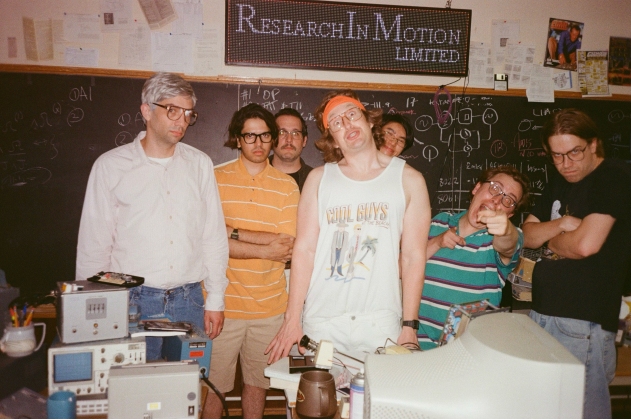 Jay Baruchel, Pranay Noel, Steve Hamelin, Matt Johnson, Ethan Eng, Ben Petrie, Michael Scott in BLACKBERRY, © Budgie Films Inc.
SUR L'ADAMANT
by Nicolas Philibert
World premiere
The Adamant, a unique floating day-care centre located on the Seine in the heart of Paris, welcomes adults with mental disorders. This film invites us to step on board and meet the patients and caregivers who are inventing a way to be together.
Panorama
THE ETERNAL MEMORY
by Maite Alberdi
European premiere
When Chilean journalist Augusto Góngora is diagnosed with Alzheimer's, his wife begins to document his advancing disease on video. The film hints at the tragedy and sadness that his slide into oblivion brings for them both
THE CEMETERY OF CINEMA
by Thierno Souleymane Diallo
World premiere
Thierno Souleymane Diallo sets out with his camera in search of the birth of filmmaking in Guinea. Charming and determined, he traces his country's film heritage and history and reveals the importance of film archives.
HELLO DANKNESS
by Soda Jerk
International premiere
Assembling hundreds of film clips and media images, artist duo Soda Jerk creates a startling narrative about the changes undergone by American society since Trump, while relishing in reflecting on contemporary cultural values.
Encounters
HERE
by Bas Devos
World premiere
Stefan, a Romanian construction worker living in Brussels, is about to move back home. He cooks up a big pot of soup as a goodbye gift for friends and family. Just then, he meets a Belgian-Chinese doctoral student who specialises in mosses.
IM TOTEN WINKEL
by Ayşe Polat
World premiere
Mystery and human rights violations, surveillance and paranoia: Ayşe Polat depicts the Kurdish transgenerational trauma of violence from different perspectives. A political thriller set between sinister organisations and existential insecurity.
WHITE PLASTIC SKY
by Tibor Bánóczki, Sarolta Szabó
World premiere
We are in the near future: there are no more animals or plants, and the last humans are living under a plastic dome. To save his wife, a young man is willing to break all of society's rules drawn up to ensure humankind's survival.
LE MURA DI BERGAMO
by Stefano Savona
World premiere
In early 2020, Bergamo in northern Italy became the epicentre of the pandemic. After the darkest days, the challenge of how to grieve begins. Stefano Savona questions his role as a documentarian and asks how to film this interrupted cycle of life and death.
SHIDNIY FRONT
by Vitaly Mansky, Yevhen Titarenko
World premiere
The 'Hospitallers' volunteer medical battalion was formed in 2014. Director Yevhen Titarenko is part of it. Since 2022, it has been in full operation, encountering cows sinking in mud and saving lives. A close-up view of a nation's struggle for survival.
Forum
NOTRE CORPS
by Claire Simon
World premiere
At first observational and later hugely personal, Claire Simon's film is an example of the sheer power of documentary cinema. With a gaze full of tenderness, she explores a gynaecological clinic in Paris to ascertain what it means to live in a female body.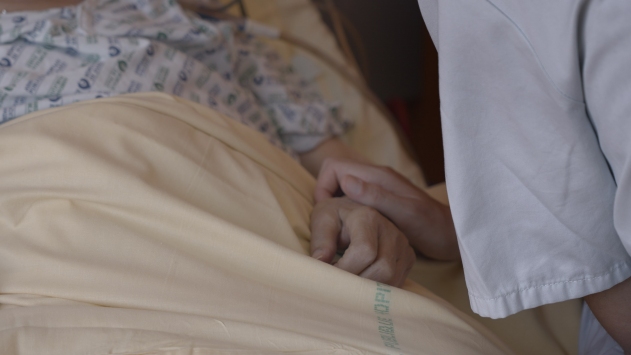 NOTRE CORPS, © Madison Films
POZNÁMKY Z EREMOCÉNU
by Viera Čákanyová
World premiere
Scientist Edward O. Wilson has named the coming geological era Eremocene. In her analogue science fiction essay, Viera Čákanyová explores this era of loneliness in a dialogue with a virtual alter ego from the future.
EL ROSTRO DE LA MEDUSA
by Melisa Liebenthal
International premiere
One day, Marina no longer recognises herself. Is she ill, a different person, prettier? Those around her take it in their stride, her doctor is puzzled, the authorities block her ID card. A gentle comedy that poses serious questions about the human face.
Forum Expanded
A ÁRVORE (THE TREE)
by Ana Vaz
World premiere
A meditation-film in 30-second sequences about the artist's father that links geographies, times, the living, and the dead with a metal sword—the montage. A film shot alongside Bruce Baillie.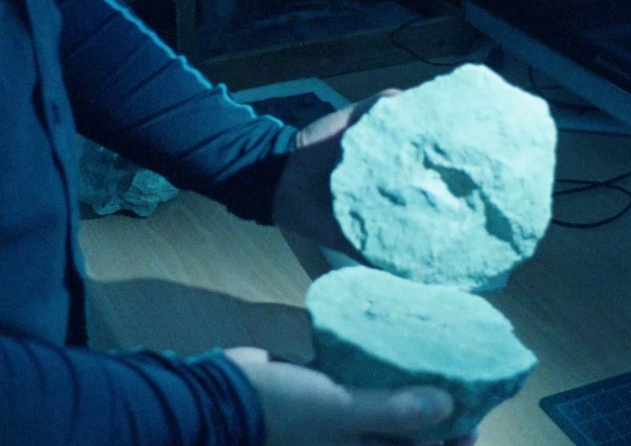 A ÁRVORE | THE TREE, © Ana Vaz
AI: AFRICAN INTELLIGENCE
by Manthia Diawara
International premiere
This essay film explores the contact zones between African rituals of possession within traditional fishing villages of the Atlantic coast of Senegal and the emergence of new technological frontiers known as Artificial Intelligence
HOME INVASION
by Graeme Arnfield
United Kingdom 2023
World premiere
A nightmarish essay film on the history of the doorbell, tracing its invention and constant reinventions through 19th century labor struggles, the nascent years of narrative cinema, and contemporary surveillance cultures
SAHNEHAYE ESTEKHRAJ (SCENES OF EXTRACTION)
by Sanaz Sohrabi
World premiere
Sanaz Sohrabi creates an archival constellation from the still and moving images of the British Petroleum Archives, documenting the expansive colonial network behind the British geophysical expeditions that spanned across Iran in the early 20th century.
SIMIA: STRATAGEM FOR UNDESTINING
by Assem Hendawi
European premiere
Speculation as a method for worldmaking: Simia was created in conversation with the fictitious artificial intelligence program Project Simiyaa, which aims to create a planned economy and manage infrastructural commons across Africa and the Middle East.
LAST THINGS
by Deborah Stratman
World premiere
Combining science and the avant-garde, this film approaches evolution and extinction from the point of view of rocks and various future others. It introduces the geo-biosphere as a place of evolutionary possibility where humans disappear but life endures.
Generation 14plus
And the King Said, What a Fantastic Machine
by Axel Danielson, Maximilien Van Aertryck
European premiere
A visually exuberant documentary that uses powerful collages edited out of archive footage, home videos, live-streaming material and private documentation to offer a glimpse at what (or who) is at work when an image of our reality is arranged.
Berlinale Special
#MANHOLE
by Kazuyoshi Kumakiri
International premiere
Kawamura is a promising young man with everything going for him. On the eve of his wedding, he falls into a deep manhole. Despite sustaining a debilitating injury, he is determined to attend his wedding as planned, and resorts to social networks for help.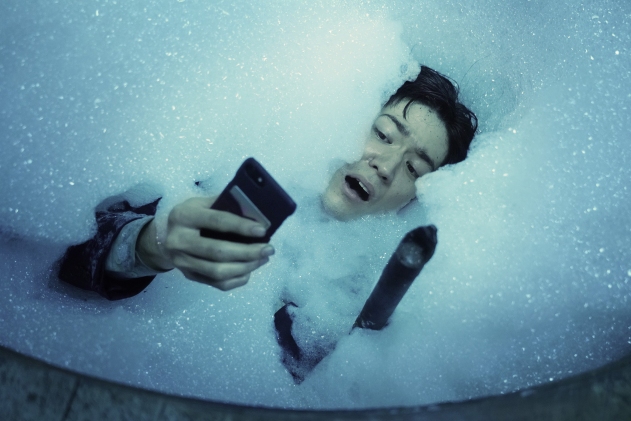 Yuto Nakajima, #MANHOLE © Gaga Corporation/J Storm
Perspektive Deutsches Kino
NOMADES DU NUCLÉAIRE
by Kilian Armando Friedrich, Tizian Stromp Zargari
World premiere
The French workers who clean nuclear reactors are exposed to high levels of radiation. With impressive images the film portrays "nuclear nomads" who travel from one nuclear power plant to another in caravans, risking their health in the name of the future.
VERGISS MEYN NICHT
by Fabiana Fragale, Kilian Kuhlendahl, Jens Mühlhoff
World premiere
In 2018, Steffen Meyn died from a fall during the protests in Hambach Forest. Combining footage he shot on a 360-degree helmet camera with interviews with environmentalists, this film asks how far activism should go – and how far it must.
Berlinale Series (Out of Competition)
DER SCHWARM
by Barbara Eder, Luke Watson, Philipp Stölzl
World premiere
Whales sink boats, shellfish poison a coastal town. In this adaptation of Schätzing's novel, nature seems to be taking its revenge. A research team becomes the last hope – not only fighting this threat, but also corrupt corporations and politicians.
---
More from Sloan Science and Film: