Film Recreates Silicon Valley In New York
Based on an innovative new field of neuroscience, Ria Tobaccowala's TV pilot USER ZERO is a thriller featuring a neuroscientist, Dr. Naomi James, who develops a pacemaker for the brain to treat bipolar disorder. On the verge of taking her startup public, a major setback with a user causes Dr. James to question whether or not her invention is good for humankind. USER ZERO received a $30,000 Sloan Production Grant through New York University Tisch School of the Arts' graduate film program. As part of the Sloan grant, Tobaccowala worked with Dr. Meredith Whittaker, a research scientist at NYU's Tandon School of Engineering and co-founder and co-director of AI Now, a research institute which studies the social implications of artificial intelligence. As sicence advisor, Dr. Whittaker worked with Tobaccowala to verify the scientific accuracy of her script.
The pilot episode of USER ZERO wrapped principal photography in September. The team filmed for six days in and around New York City. Dr. Naomi James is played by Connie Shi (UNBREAKABLE KIMMY SCHMIDT). The cast also includes Jeremy Holm (MR. ROBOT) and Nili Bassman (CHICAGO on Broadway), along with Brendan Patrick Smith, Logan Georges, Ajna Jai, Matt W. Cody, Brandon Thane Wilson, Nick Vango, Alanna and Mia Amascato, and Keira Belle Young.
Tobaccowala's other films include the short LIFE AFTER, which won best short fiction at Chicago South Asian International and screened at OutFest Fusion, Sarasota, and the Cleveland International Film Festival. Her other short film, SHADOWS is in post-production and stars Crystal De La Cruz, Reynaldo Piniella, Juan Arturo and Selenis Leyva (ORANGE IS THE NEW BLACK).
Here is a sneak-peak behind the scenes of USER ZERO as it was shooting. Stay tuned for more on the pilot's distribution.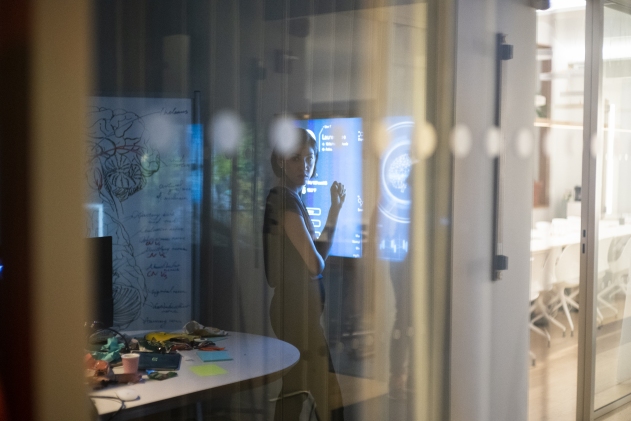 Connie Shi on set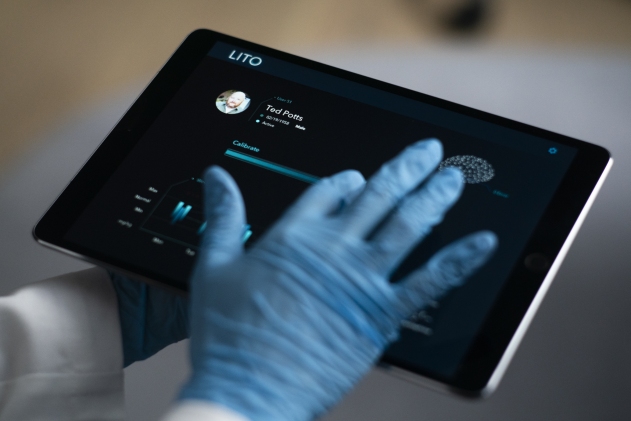 On set, technology designed by Effy Fan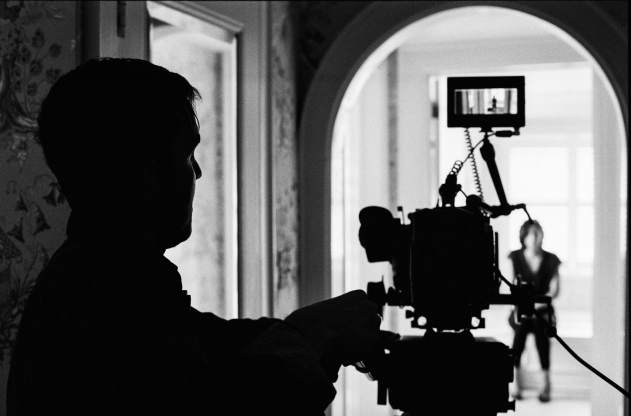 Cinematographer Alejandro Miyashiro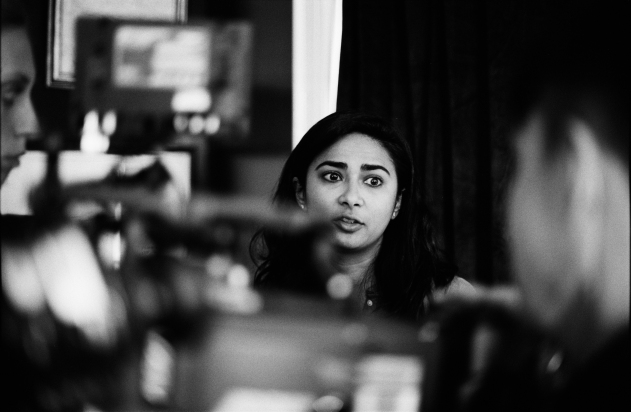 Director Ria Tobaccowala