Preview Of Science Films At Tribeca
The 18th Tribeca Film Festival will run April 24 to May 5 and will feature more than ten science or technology-related works including documentaries, short films, features, episodic narratives, and interactive experiences.
As part of the Alfred P. Sloan Foundation's parntership with the Tribeca Film Institute, a special screening of the new National Geographic television series THE HOT ZONE will be followed by a conversation between stars Julianna Margulies and Liam Cunningham, showrunners Kelly Souders, Brian Peterson, and Lynda Obst, author of the book The Hot Zone Richard Preston, epidemiologist Dr. Wan Yang, and technical supervisor Dr. Michael Smit. THE HOT ZONE is about the Ebola virus' arrival in the United States in the late 1980s. It is premiering in the Tribeca TV section of the Festival. Also in the Tribeca TV section, CHERNOBYL is about the catastrophic 1986 nuclear accident at the Chernobyl nuclear plant in the USSR. It stars Jared Harris, Stellan Skarsgård, and Emily Watson. The miniseries was produced by HBO where it will air on May 6.
In the Documentary Competition, Lesley Chilcott's WATSON presents the lifelong environmental activism of Captain Paul Watson who founded Greenpeace. Cindy Meehl's THE DOG DOC follows Dr. Marty Goldstein, a pioneer of integrative veterinary medicine techniques.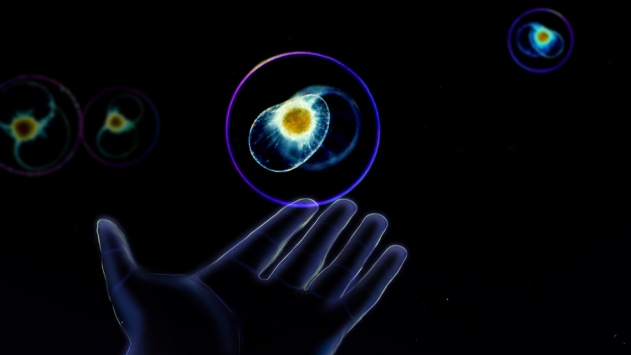 Drop In The Ocean
Premiering the Movies Plus section, Taryn Southern and Elena Gaby's documentary I AM HUMAN follows three subjects with neurological disorders undergoing experimental brain interface treatment. The premiere screening on May 2 will be followed by a conversation between the directors, neurotech entrepreneur Bryan Johnson, Toronto Western Hospital neurosurgeon Andres Lozano, Duke University Professor of Law and Philosophy Nita Farahany, and Case Western Reserve University biomedical engineering professor A. Bolu Ajiboye.
In the Shorts section of the Festival, Adam Yorke's BUNKER BURGER is set in a post-apocalyptic world where members of an underground bunker invite a psychologist from above to live among them. Thedirecting duo The Brothers Lynch's short ZERO is set in a world in which an electromagnetic pulse has rendered all technology useless.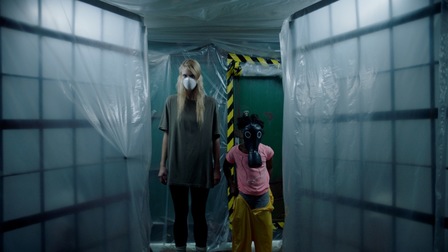 Bunker Burger
In the Virtual Arcarde section, the VR adventure DROP IN THE OCEAN explores the ocean from an unusual perspective—on the back of a jellyfish. This seven-minute piece is created by Adam May, Chris Campkin, and Chris Parks. Noah Levenson's AR experience STEALING UR FEELINGS is an eight-minute piece about the power of facial recognition technology.
Featured in the Cinema360 section, SPACE BUDDIES is an animation set on board a spacecraft headed to Mars. It is created by Matt Jenkins and Ethan Shaftel.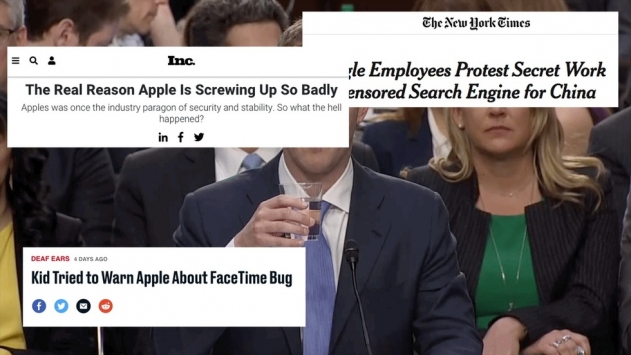 Stealing UR Feelings
The Tribeca Film Festival begins on April 24. Sloan Science & Film will be providing coverage, so check back here or on Facebook or Twitter.