Philippe Tlokinski Stars In Adventures Of A Mathematician
Adapted from legendary mathematician Stanislaw Ulam's autobiography Adventures of a Mathematician, the new biopic of the same name has begun filming with Polish-French actor Philippe Tłokiński in the lead. Tłokiński is also starring in the upcoming film KURIER, directed by Wladyslaw Pasikowski, a thriller based on the true story of Polish journalist Jan Nowak-Jeziorański who served as a resistance fighter carrying information between the Polish army and the Polish Government in Exile during World War II. In ADVENTURES OF A MATHEMATICIAN, Tłokiński will play Ulam, who fled Poland for the United States to work on the Manhattan Project during World War II.
Stanislaw Ulam's work was integral to the development of the hydrogen bomb as well as the first computer. "The film is a humorous ride through twentieth century science," producer Lena Vurma said to Science & Film. "It is very important for us to tell it from Stan Ulam's perspective, but at the same time the film gives a really good perspective on what happened in the world during the 1940s and '50s."
The film will be director Thorsten Klein's English-language debut, and second feature. His first film, the thriller LOST PLACE, was released in 2013 in Germany by NFP/Warner Brothers. When Klein spoke with Science & Film about finding Ulam's story, he said that he was "impressed that people like Albert Einstein and John von Neumann were so different than what I imagined scientists to be; they had such colorful personalities–they would drive fast cars, throw parties, and wear funny hats." ADVENTURES OF A MATHEMATICIAN has received two Sloan production grants through the Tribeca Film Institute and Film Independent.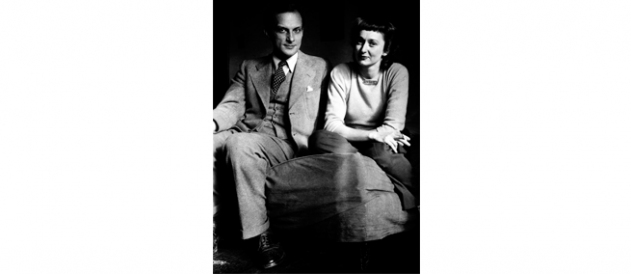 Starring alongside Philippe Tłokiński, French actress Esther Garrel will play Ulam's wife Francoise. Garrel is best-known for her work in the Oscar-winning film CALL ME BY YOUR NAME. In addition to Garrel and Tloksinki, ADVENTURES OF A MATHEMATICIAN will star Sam Keeley (THE CURED) and Joel Basman (WE ARE YOUNG. WE ARE STRONG). Vladimir Panduru (MY HAPPY FAMILY) is the cinematographer. Costumes are by Justyna Stolarz (HIGH LIFE). Lesley Barber (MANCHESTER BY THE SEA) will score the film.
ADVENTURES OF A MATHEMATICIAN is now filming in Germany and Poland. The team plans to wrap production by spring 2019. Indie Sales will represent the film in the international film market. Already, it has been announced that the distribution company NFP will release the film in Germany.
Stay tuned to Science & Film for photos from the production.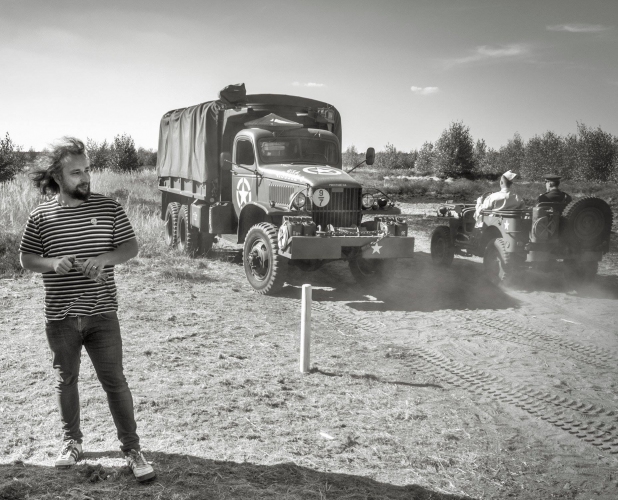 Director Thor Klein on location
Cover Image: Philippe Tłokiński and Fabian Kociecki on set. Credit: Mirjam Kluka