IFC Films To Release The Catcher Was A Spy
IFC Films has picked up the World War II thriller THE CATCHER WAS A SPY, based on the true story of Moe Berg, a Major League Baseball player who was catcher for the Dodgers, White Sox, and Red Sox. Berg was also a CIA agent. The film features an all-star cast led by Paul Rudd who plays Berg, alongside Mark Strong as Nobel Prize-winning physicist Werner Heisenberg, Paul Giamatti as physicist Samuel Goudsmit, Tom Wilkinson as Swiss physicist Paul Scherrer, and Sienna Miller, Jeff Daniels, Guy Pearce, and Connie Nielsen. THE CATCHER WAS A SPY was adapted by Robert Rodat (SAVING PRIVATE RYAN) from Nicholas Dawidoff's 1994 biography of the same name. The film received support while still in script stage through the Sloan Foundation's program with the Tribeca Film Institute.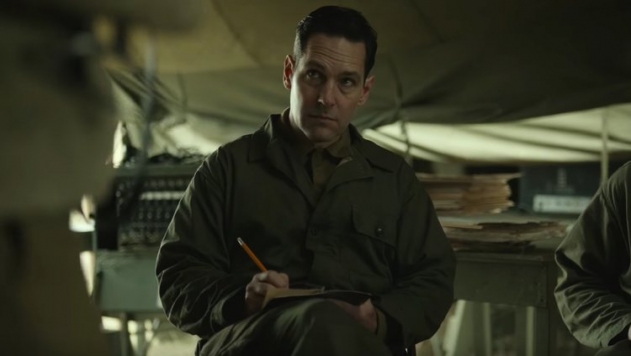 After the film's world premiere at Sundance, director Ben Lewin (THE SESSIONS), spoke with Science & Film. "A large part of the movie is Moe Berg's own journey from a guy who makes judgment calls about whether a runner is going to go for home base, to whether Heisenberg is actually going to blow up the world. He uses that same sense of instinct to make that determination."
THE CATCHER WAS A SPY will be released into theaters on June 22.