April Science & Film
Goings On
Here is a selection of creative takes on the world of science and film for the month of April:
SECONDS
At the Museum of the Moving Image on Sunday, April 29 at 6:30pm, John Frankenheimer's 1966 paranoid thriller SECONDS will be screened followed by a conversation about the American Dream. In the film, a middle-aged, married banker in New York is offered a chance at a second life. Arthur Hamilton (played by John Randolph, then on the Hollywood blacklist) undergoes complete reconstructive surgery to become Tony Wilson (Rock Hudson)–a younger, single artist living in Malibu. Film critic Michael Atkinson will be in person with stratification economist Darrick Hamilton from The New School to discuss the economic reality of starting over in America. The program is part of the ongoing series Science on Screen.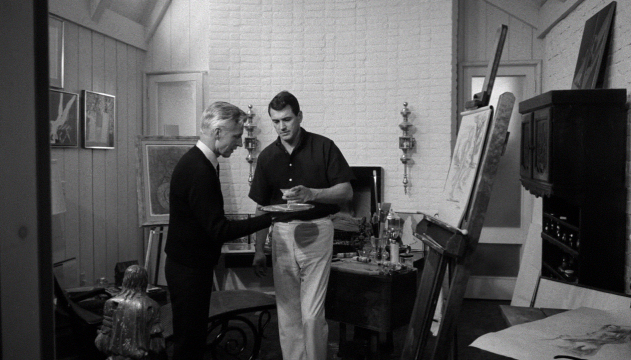 BLACK PANTHER
Directed by Ryan Coogler, Marvel's BLACK PANTHER movie is set in Wakanda, a nation that has a rich mine of Vibranium which is the basis for the city's technology. As part of its commissioning project "Peer Review," Science & Film published an article by geographer Katherine Sammler about the properties of rare earth elements and the global economy.
THE HOUSE OF TOMORROW
The feature film THE HOUSE OF TOMORROW, which received Sloan awards from the Tribeca Film Institute and Film Independent, will be released into theater on April 27. Directed by Peter Livolsi, the film about a teenager incorporating the ideals of the futurist and inventor Buckminster Fuller into his life. It stars Asa Butterfield, Nick Offerman, Alex Wolff, Maude Apatow, and Ellen Burstyn. Science & Film interviewed Ellen Burstyn about her friend Buckminster Fuller.
READY PLAYER ONE
Steven Spielberg's READY PLAYER ONE primarily takes place inside of a virtual reality game where most of the world's population spends its time. It stars Tye Sheridan, Olivia Cooke, Mark Rylance, and Ben Mendelsohn.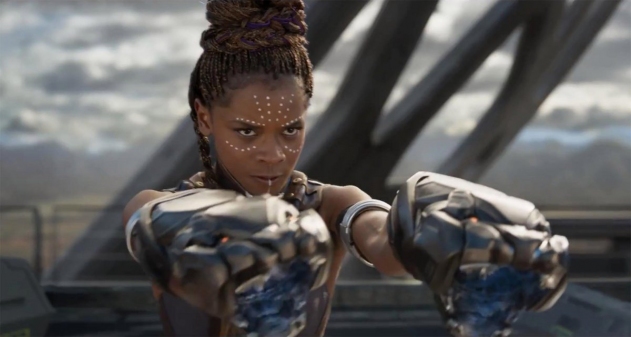 ANNIHILATION
ANNIHILATION is about a biologist leading a team of five scientists into an environmental disaster zone where life forms have mutated. Directed by Alex Garland (EX MACHINA), the film stars Natalie Portman, Jennifer Jason Leigh, Tessa Thompson, and Gina Rodriguez. As part of "Peer Review," Science & Film published an article by two biological engineers about engineering DNA changes.
TRIBECA FILM FESTIVAL
At the 17th annual Tribeca Film Festival, running April 18 to 29, the Sloan-supported feature film TO DUST will make its world premiere. The film, directed by NYU-alumni Shawn Snyder, is a dark buddy comedy about the science of decomposition. It stars Matthew Broderick and Géza Röhrig. The premiere screening on April 22 will be followed by a Sloan-supported panel featuring the film's stars, producers, and Snyder along with scientists. An additional twelve films that integrate scientific or technological themes will play at the Festival.
SILICON VALLEY
SILICON VALLEY: THE UNTOLD STORY is a Sloan-supported three-part documentary series on the Science Channel. The series looks at the history of Silicon Valley and why it has been such a successful incubator of technological innovation. Science & Film spoke with director and producer Michael Schwarz and executive producer Kiki Kapany.
ONE STRANGE ROCK
Darren Aronofsky's new ten-part documentary series ONE STRANGE ROCK is about Earth, as told from the perspective of eight NASA astronauts who have seen it from space. The series is on National Geographic each Monday night through May 28. Science & Film sat down with Aronofsky, the series producers, and seven of the astronauts.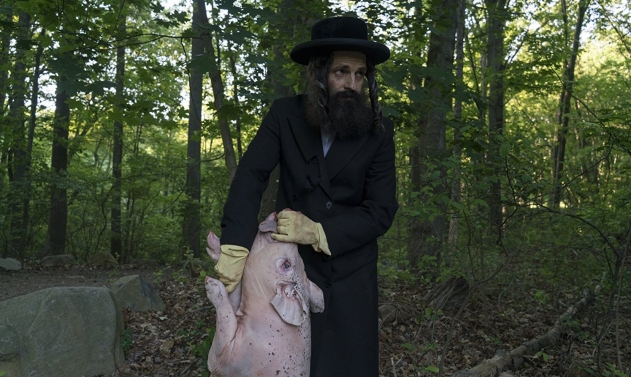 ART IN THE AGE OF THE INTERNET
An exhibition at the ICA in Boston, "Art in the Age of the Internet, 1989 to Today," considers how the Internet has affected artists and their work over the past 30 years. Artists featured include the Sloan-supported multimedia artist Lynn Hershman Leeson. Science & Film spoke with curator Eva Respini about the selection of works. An associated film program at the Harvard Film Archive, "Caught in the Net. The Early Internet in the Paranoid Imagination," is curated by Nathan Roberts.
FIRST LIGHT FESTIVAL
The annual Ensemble Studio Theatre's First Light Festival showcases plays which integrate scientific or technological themes. Running through June 3, this year's Festival includes staged readings of plays in developments, workshop readings, and a production of Chiara Atik's new play BUMP.
This is a monthly listing of science-themed cultural offerings about town.